Your Review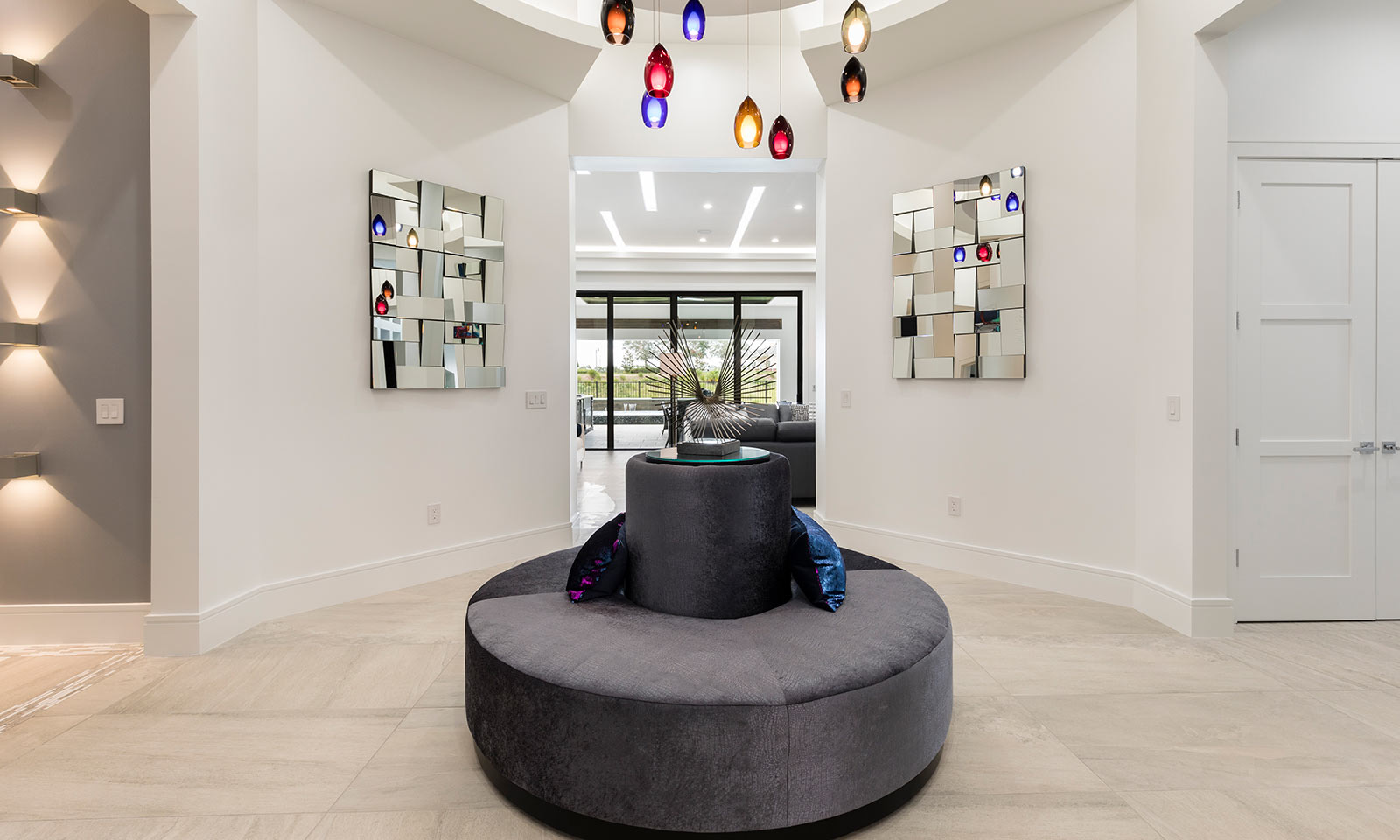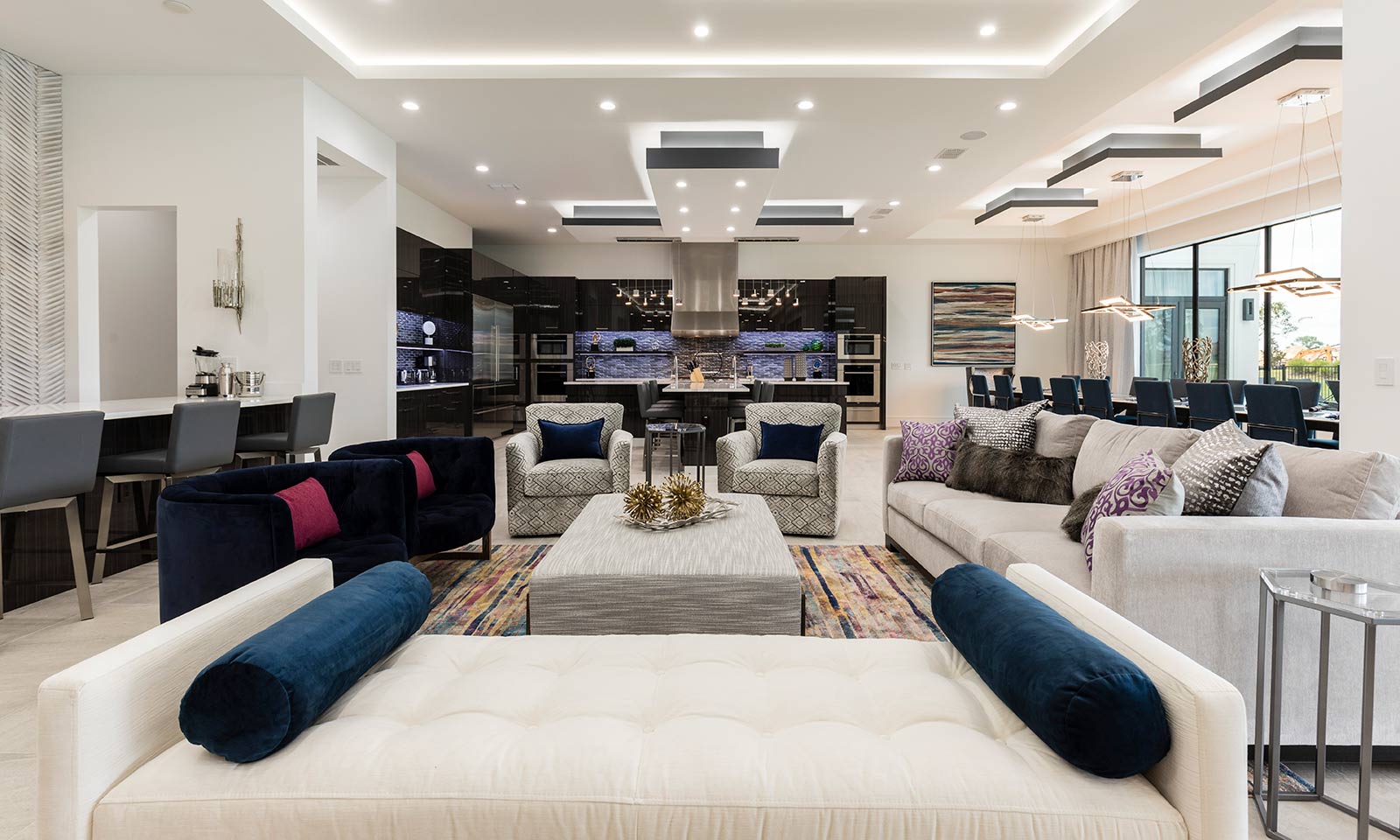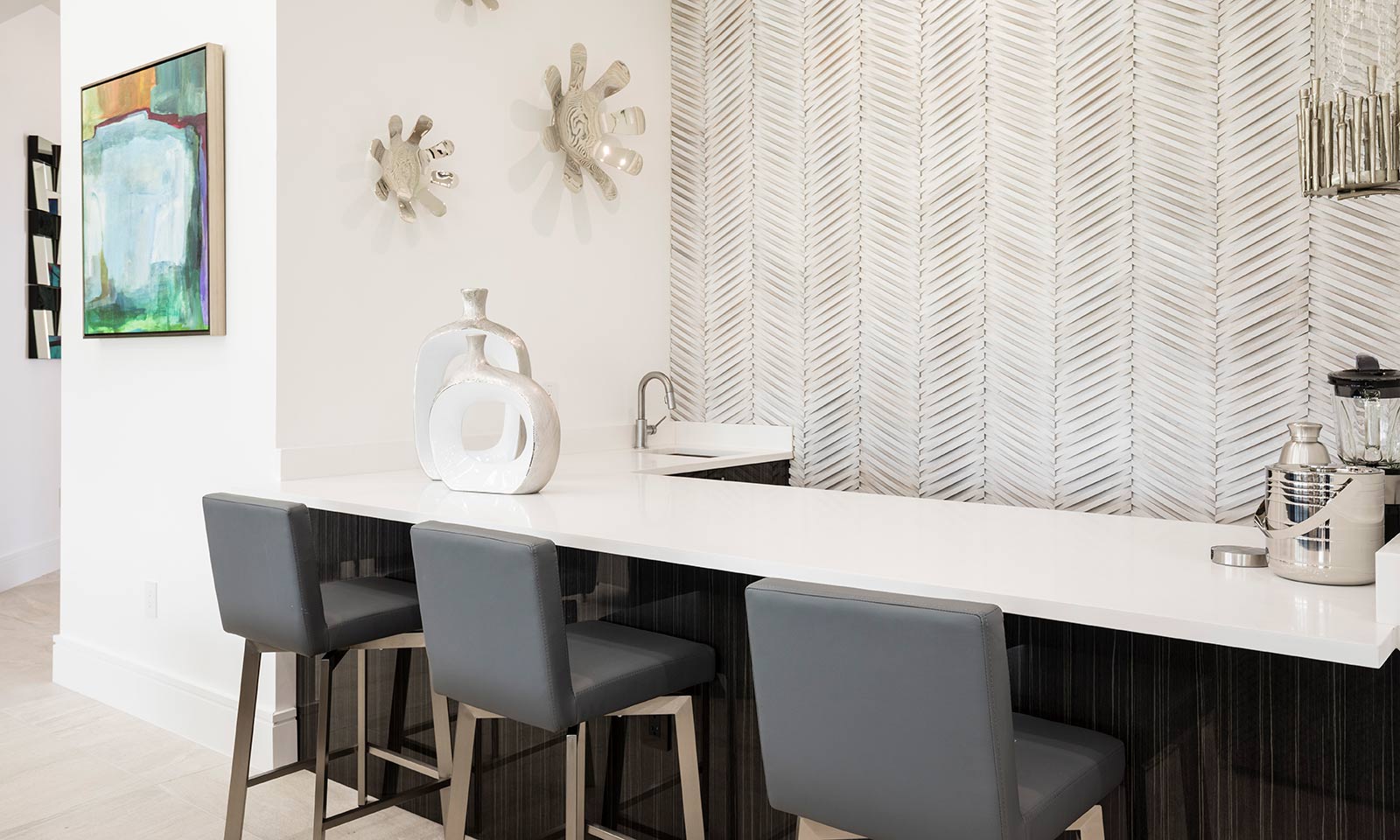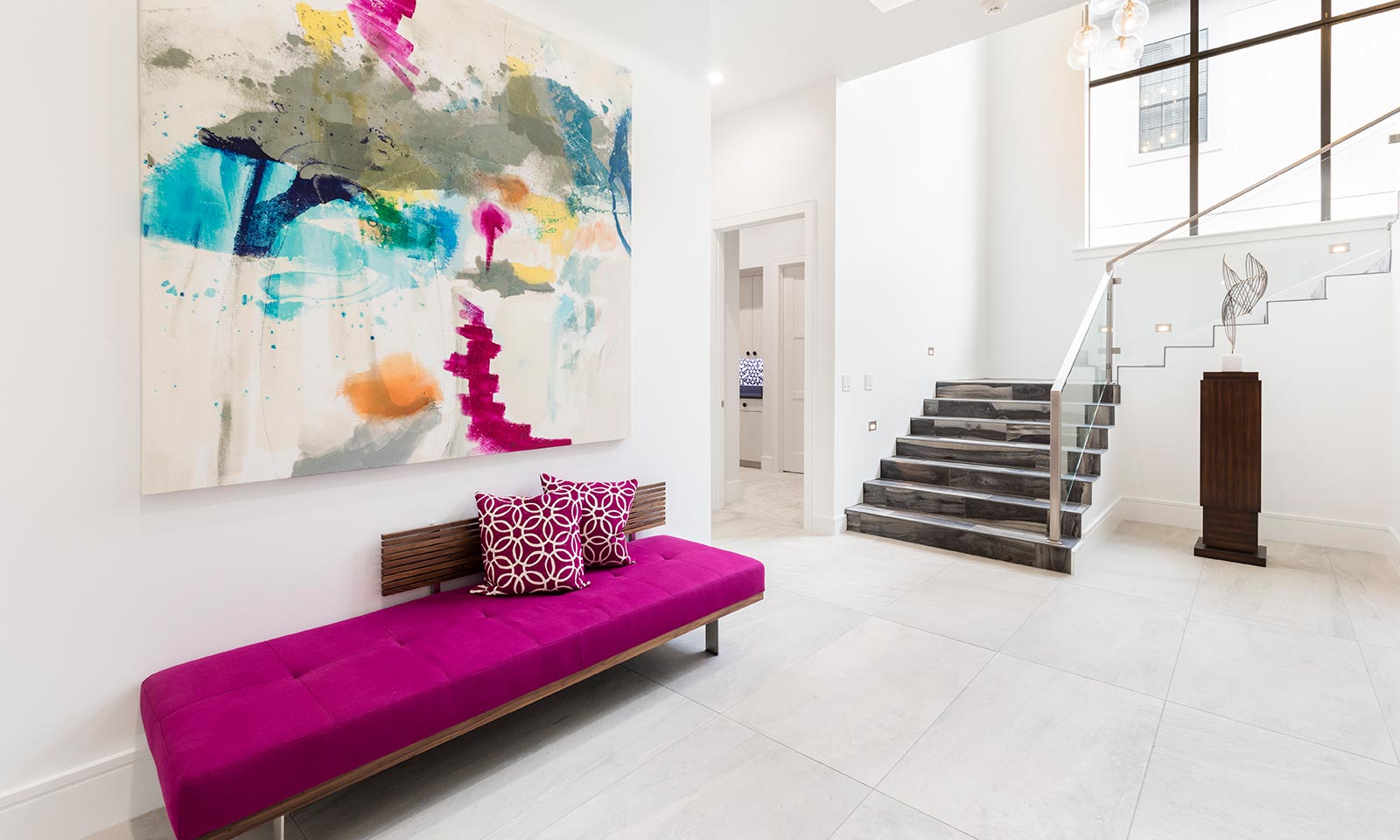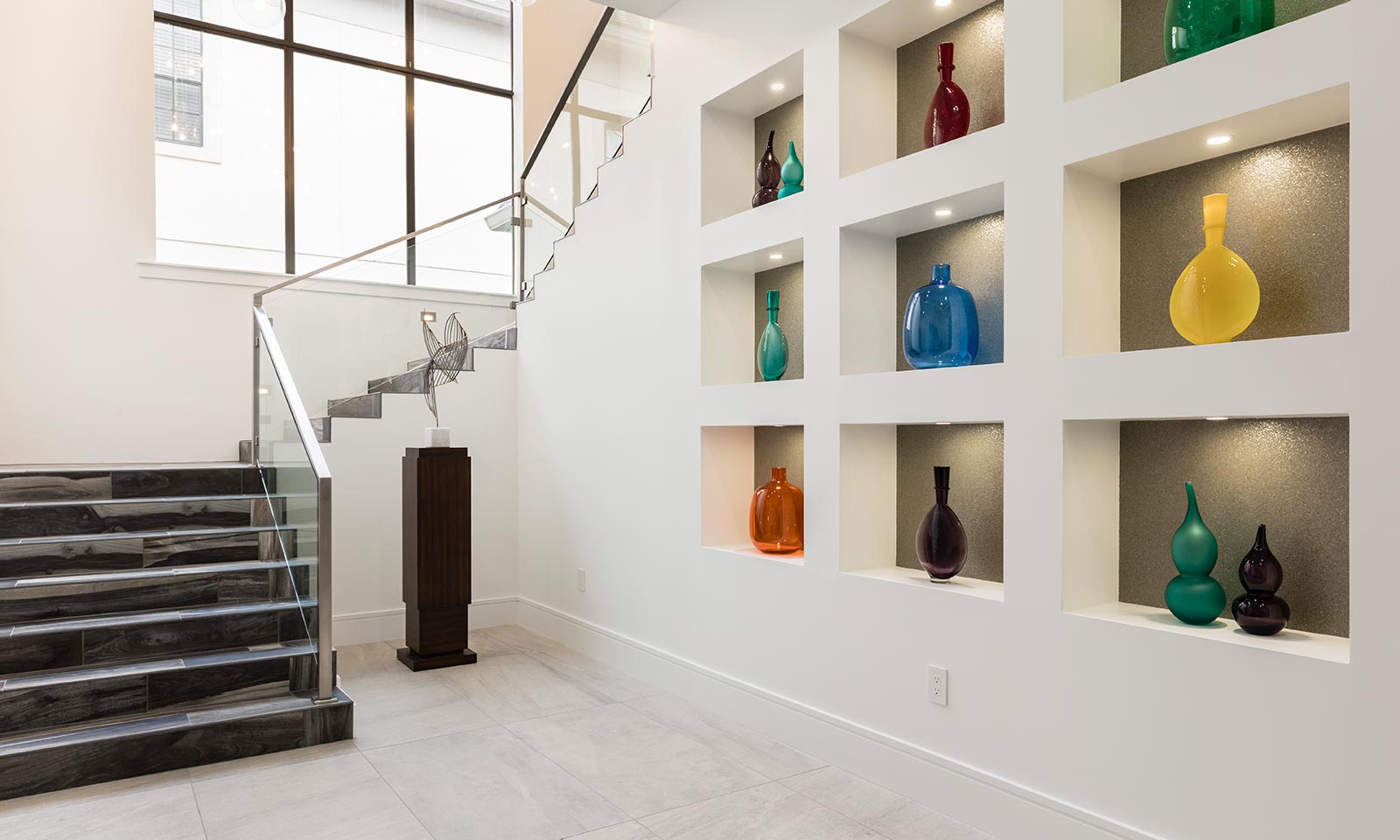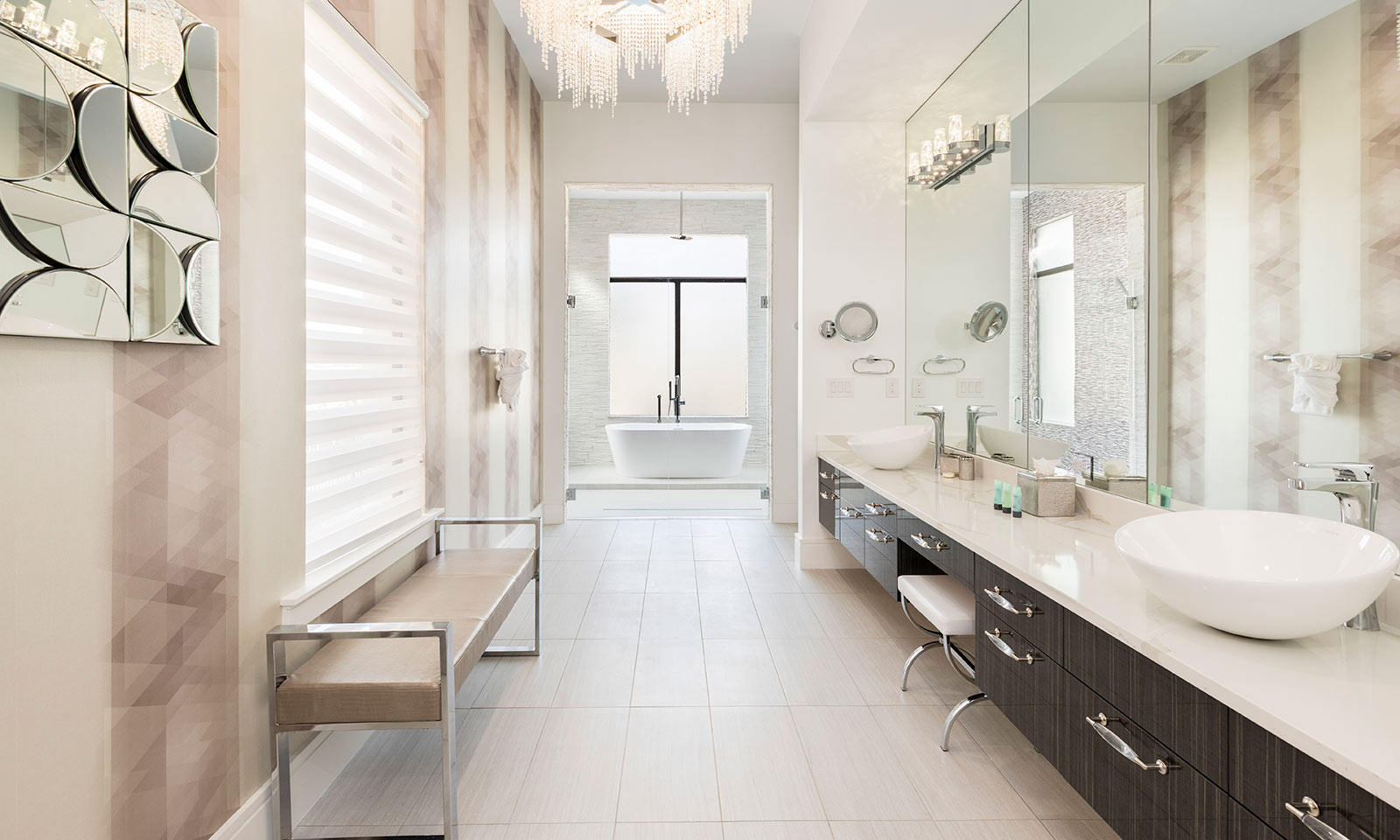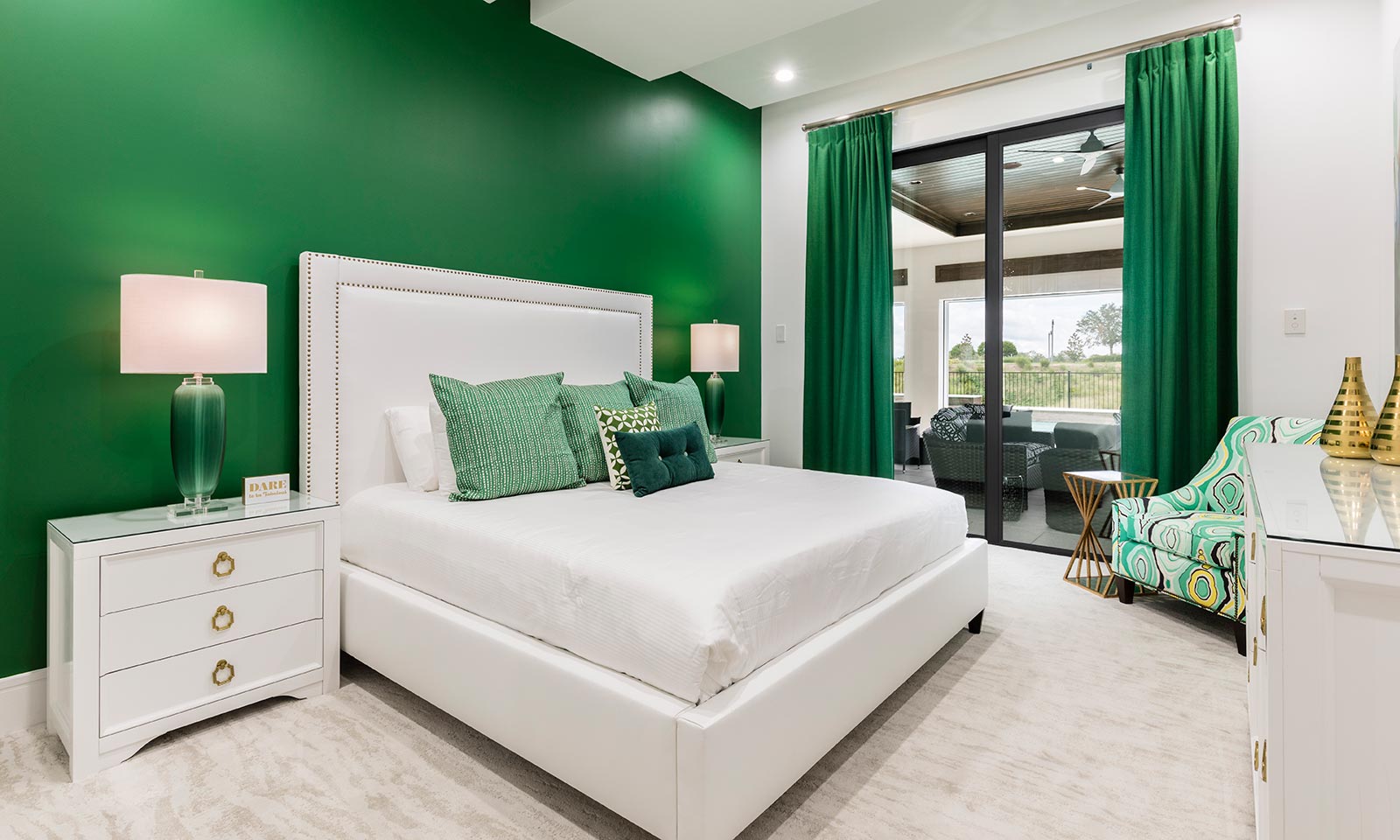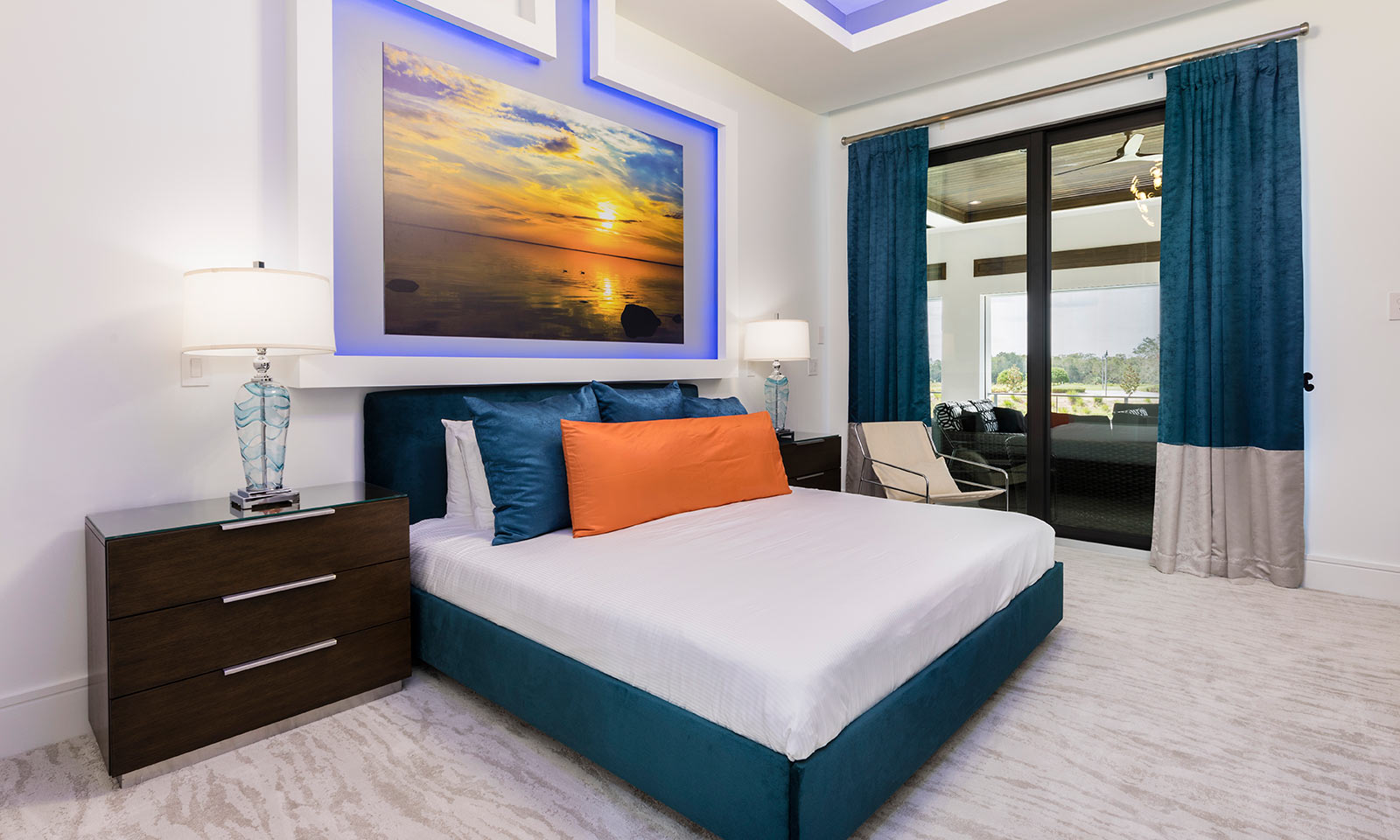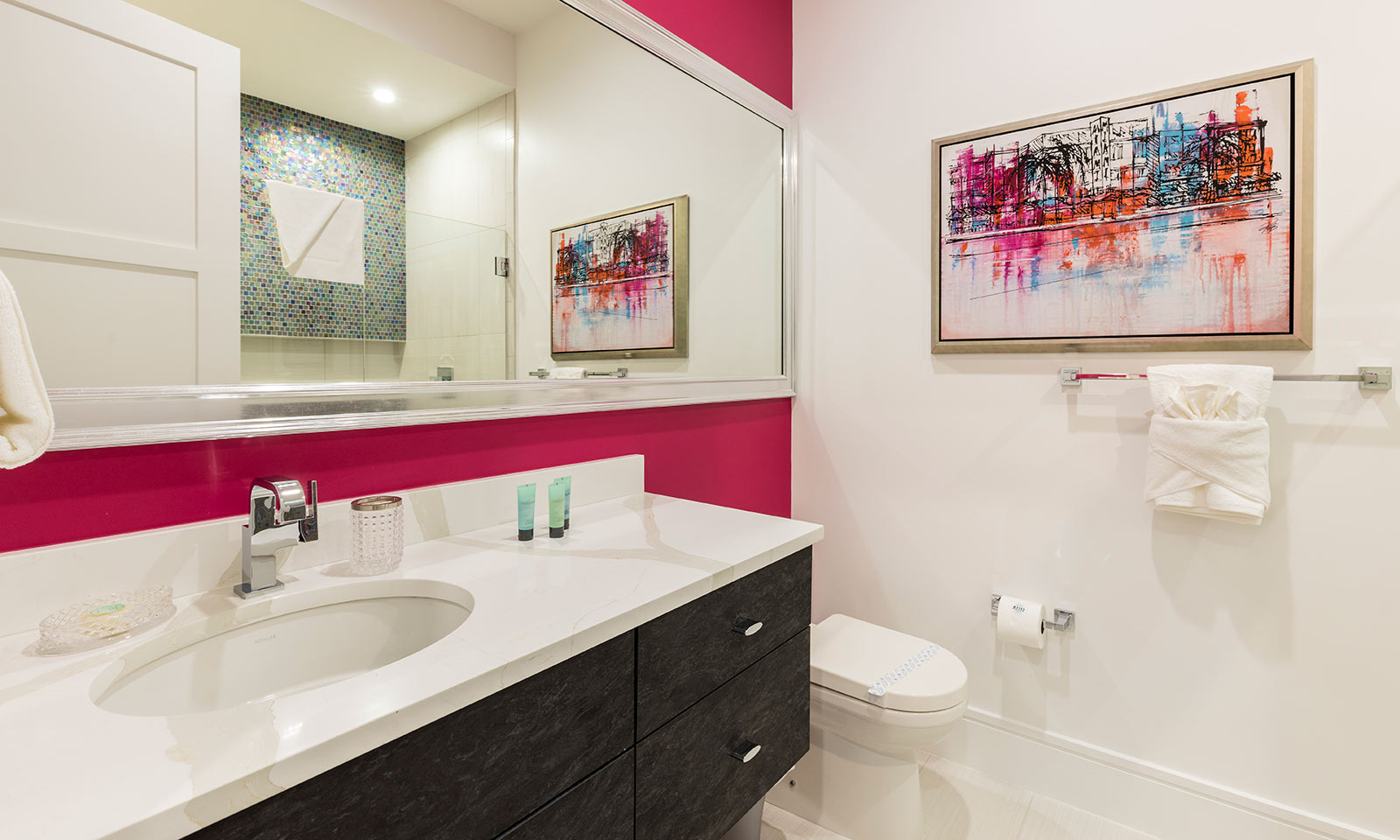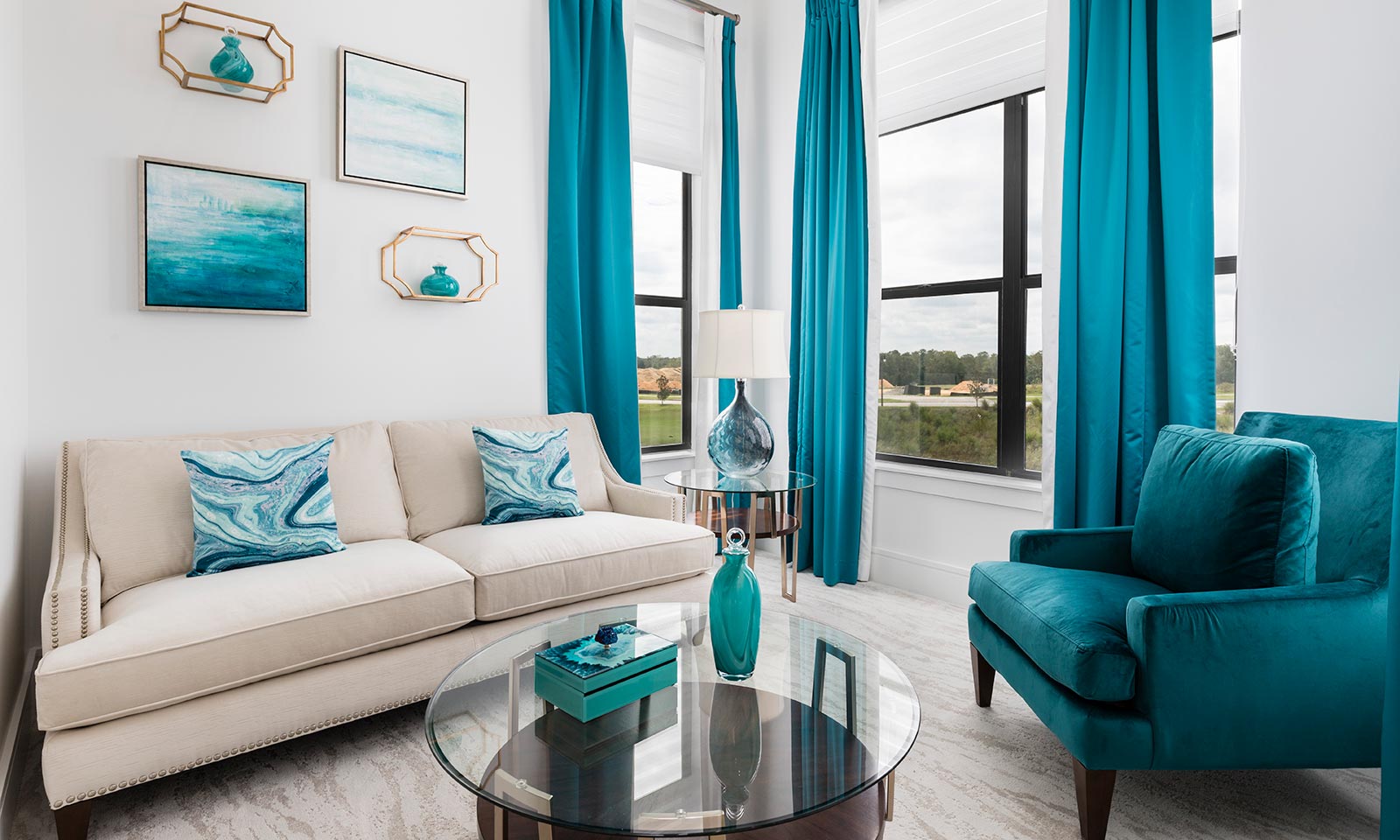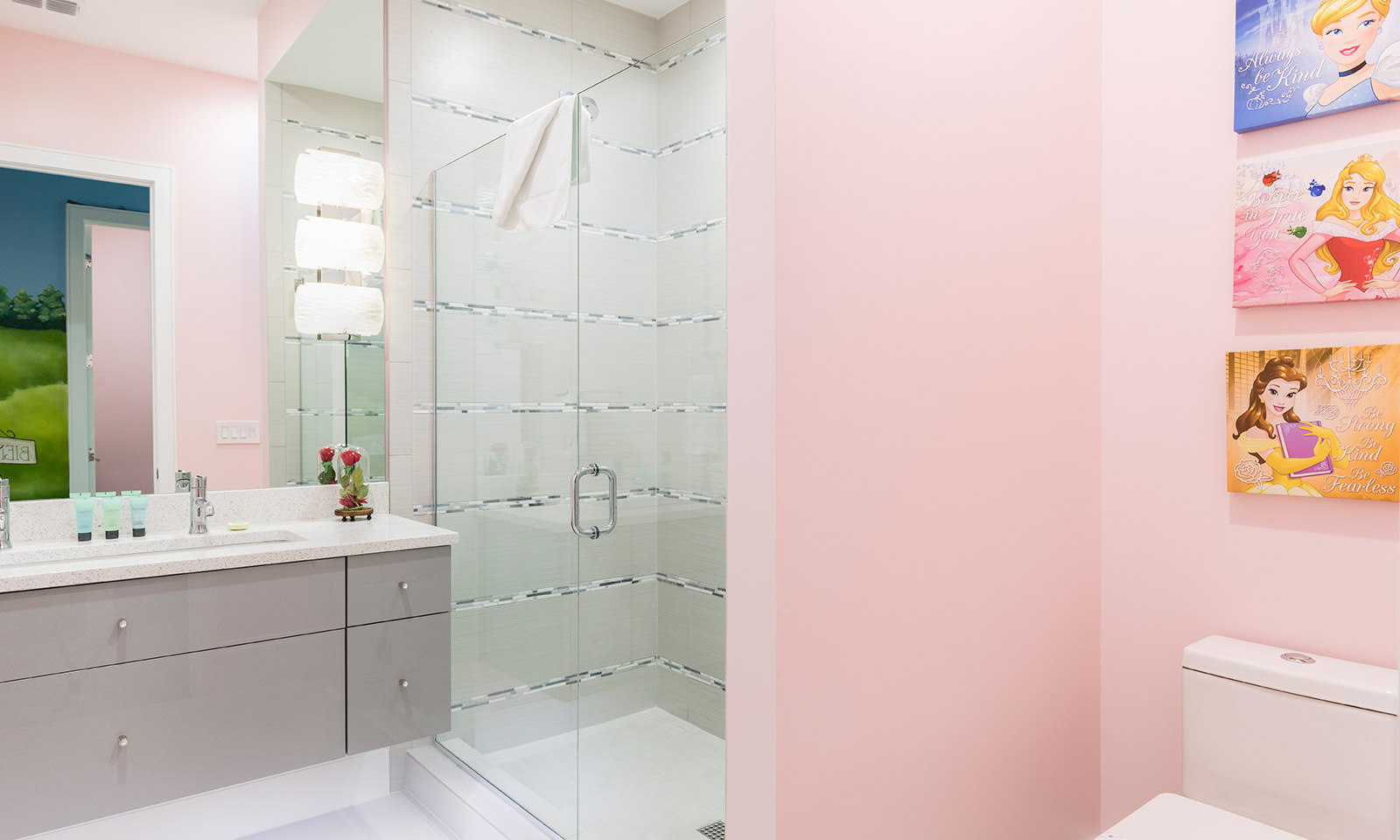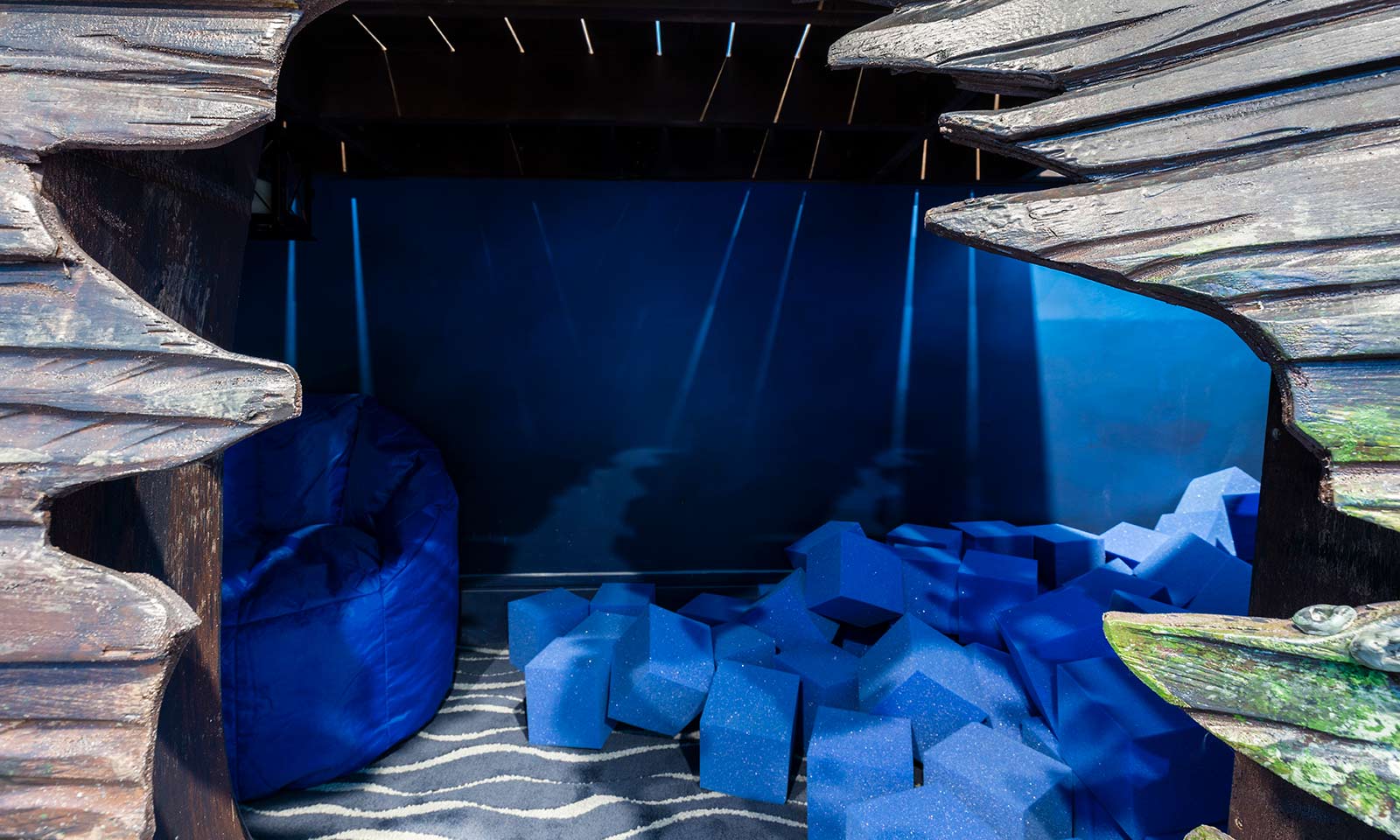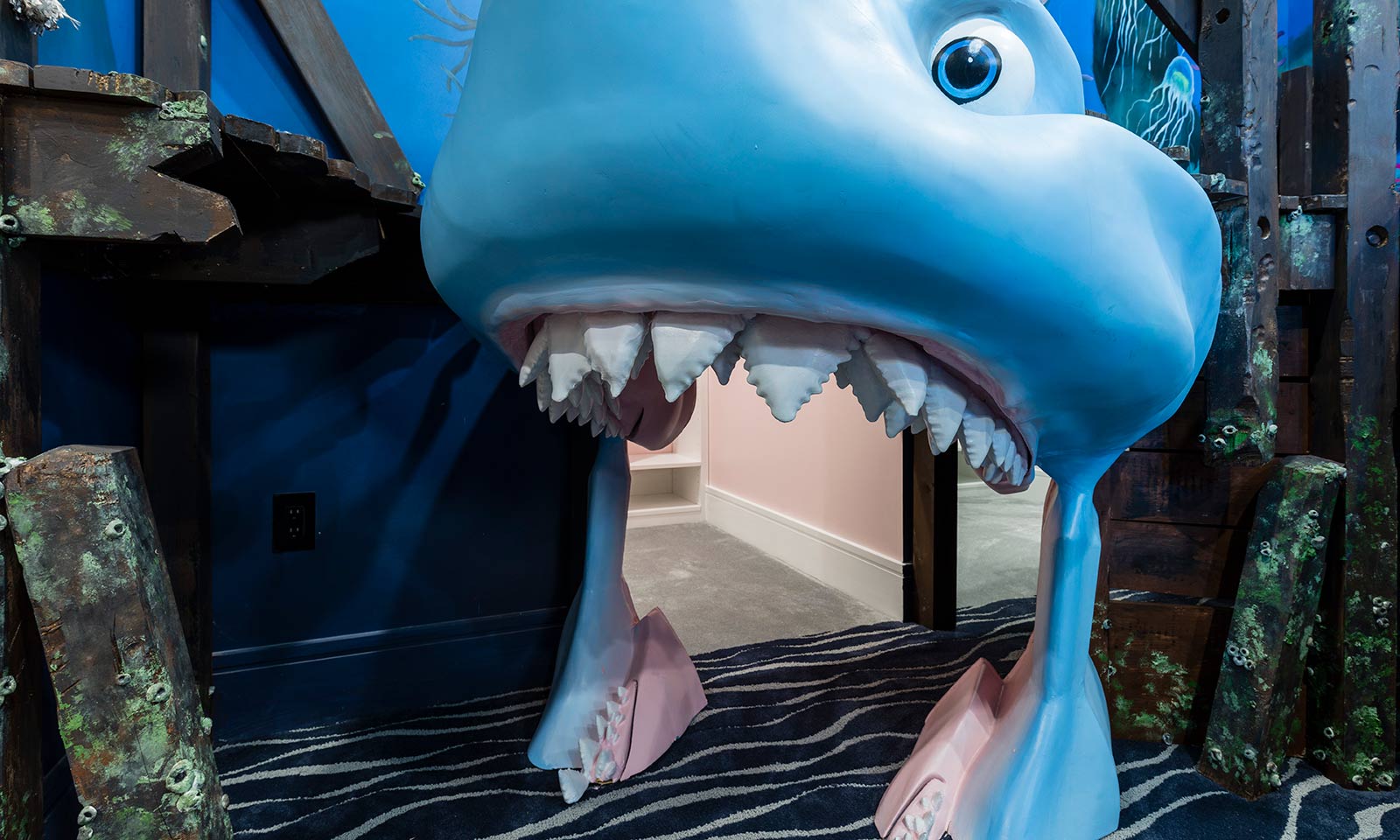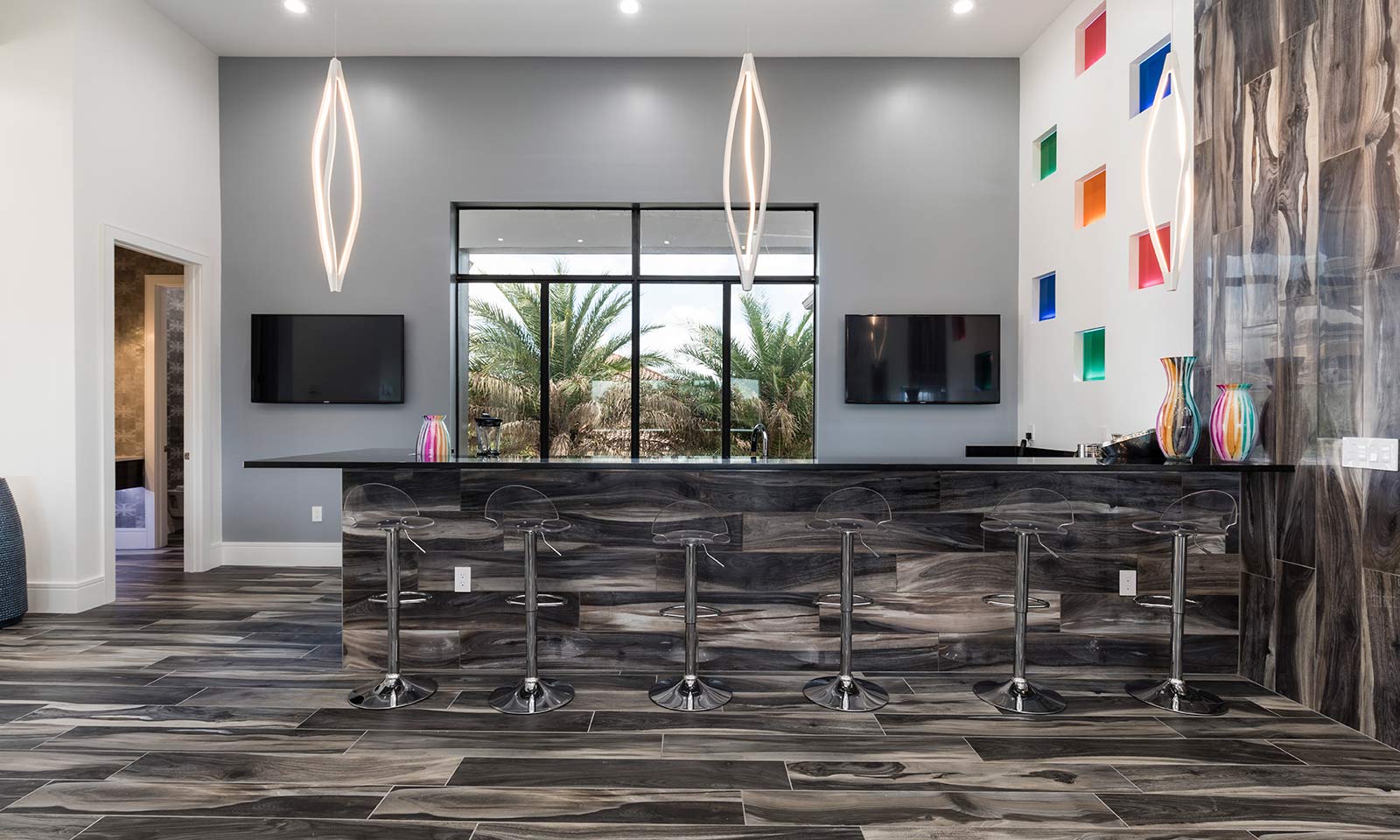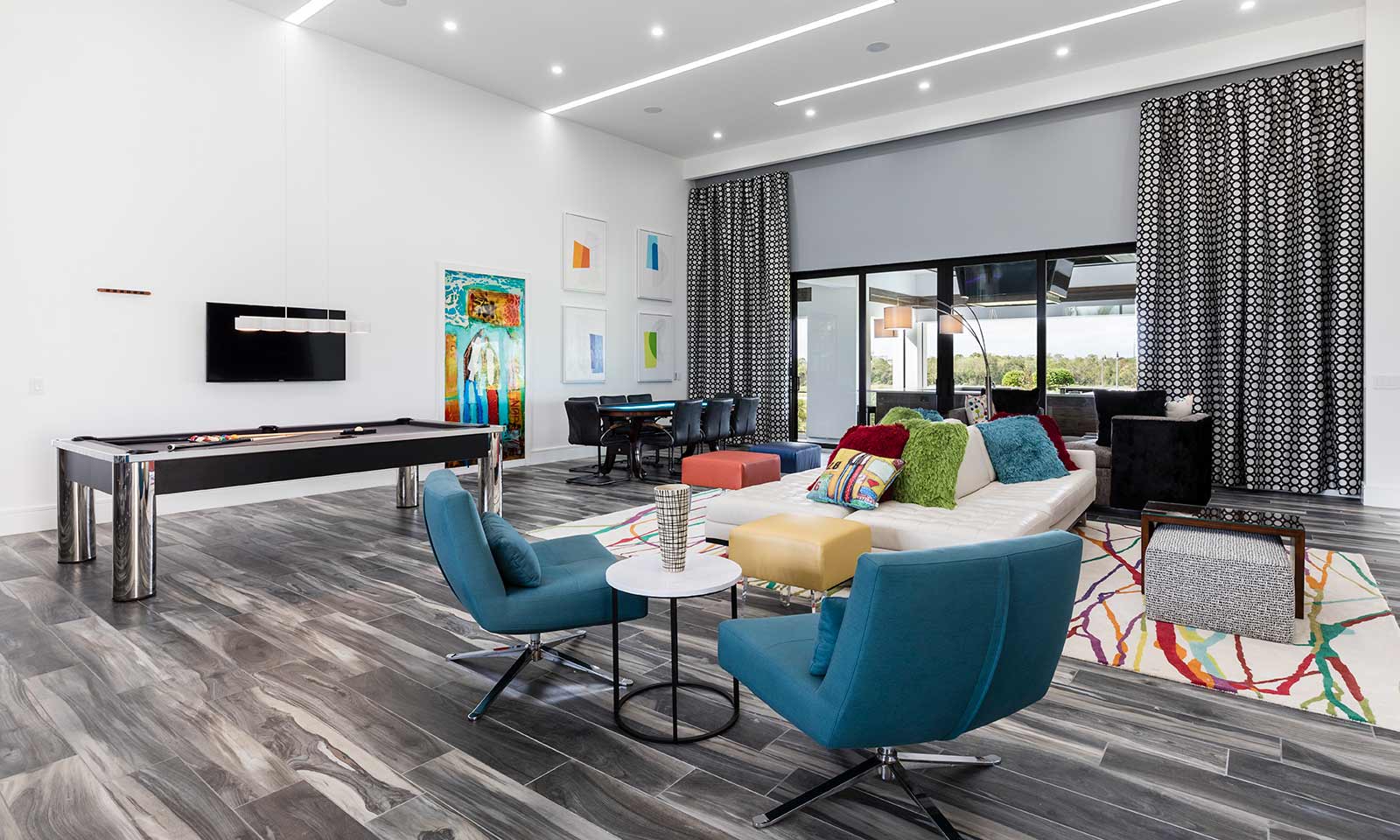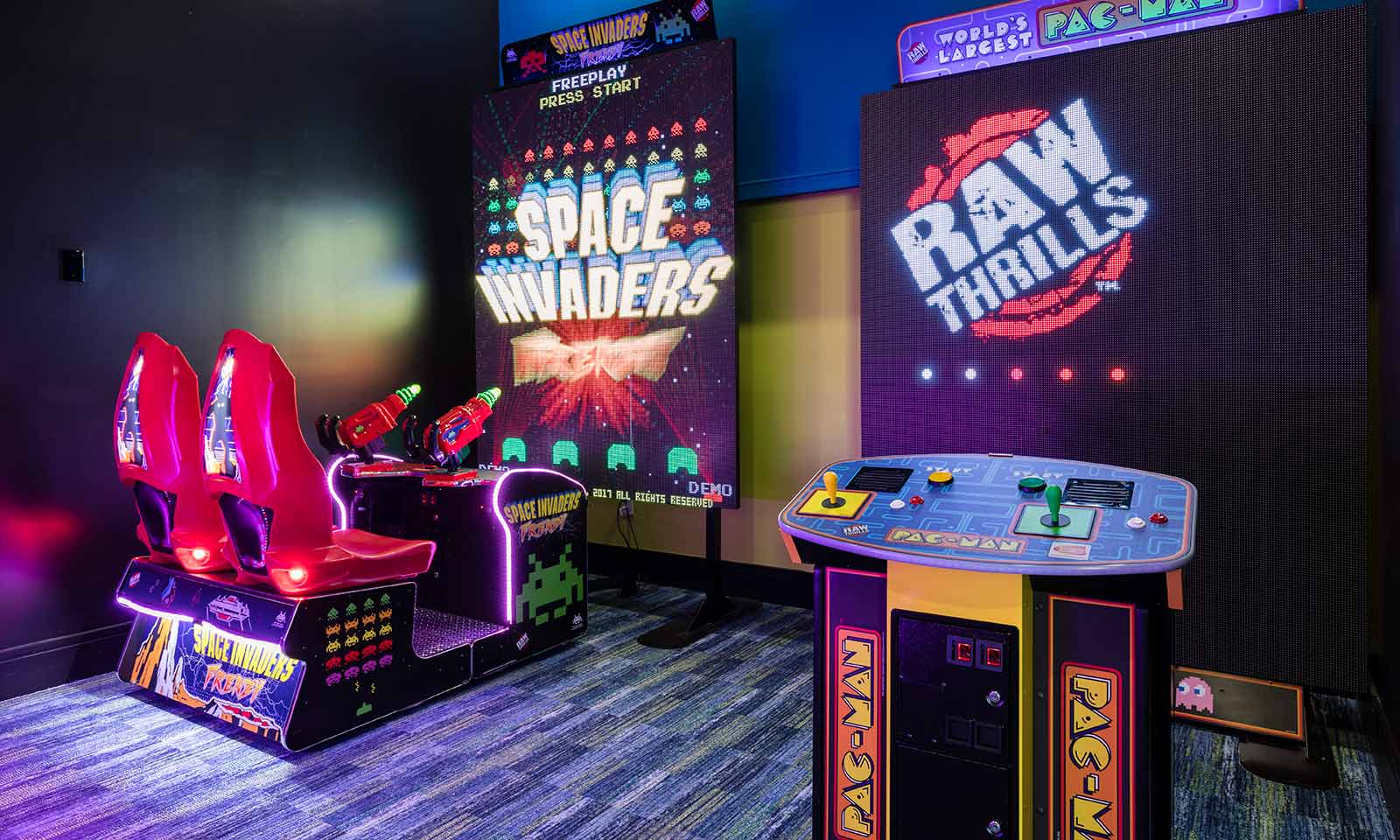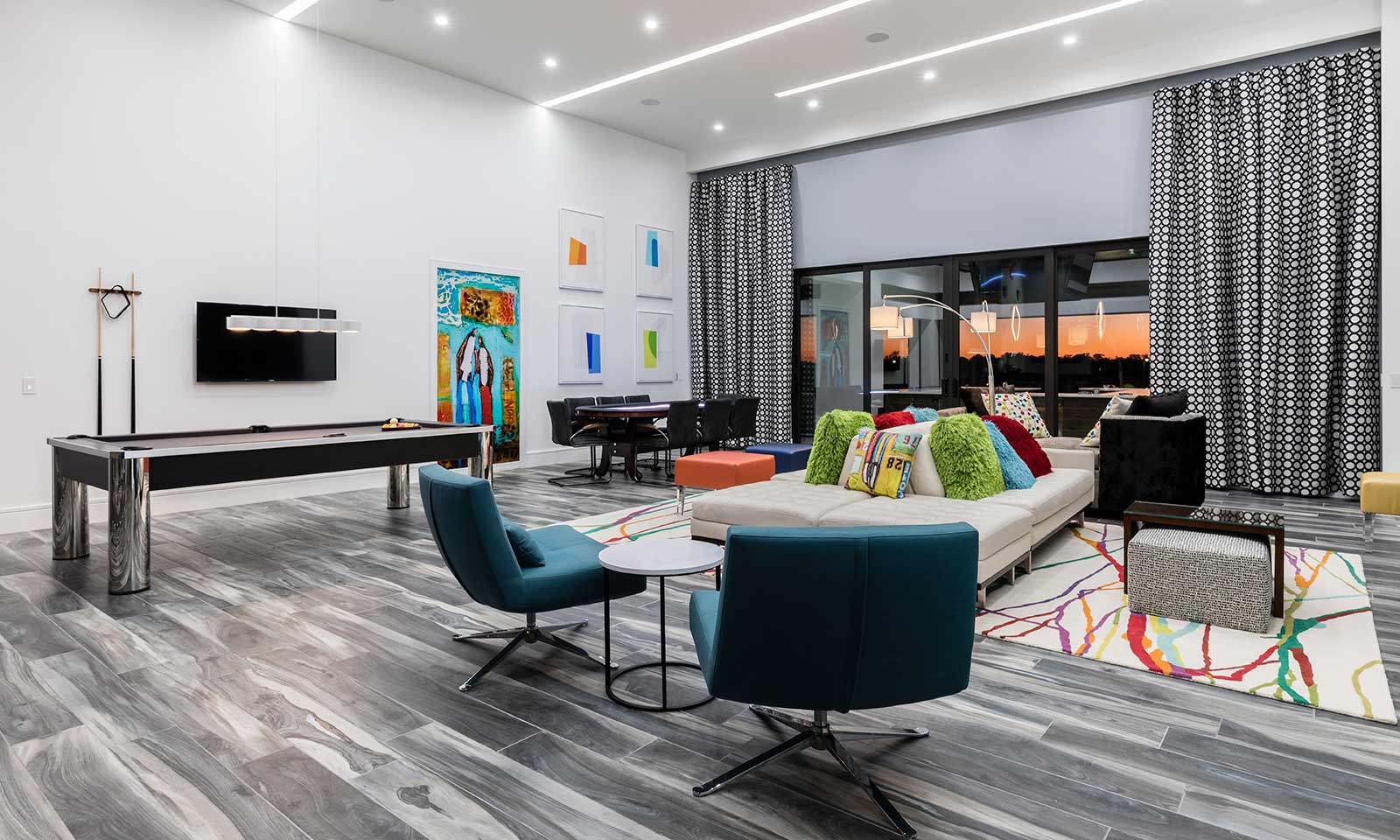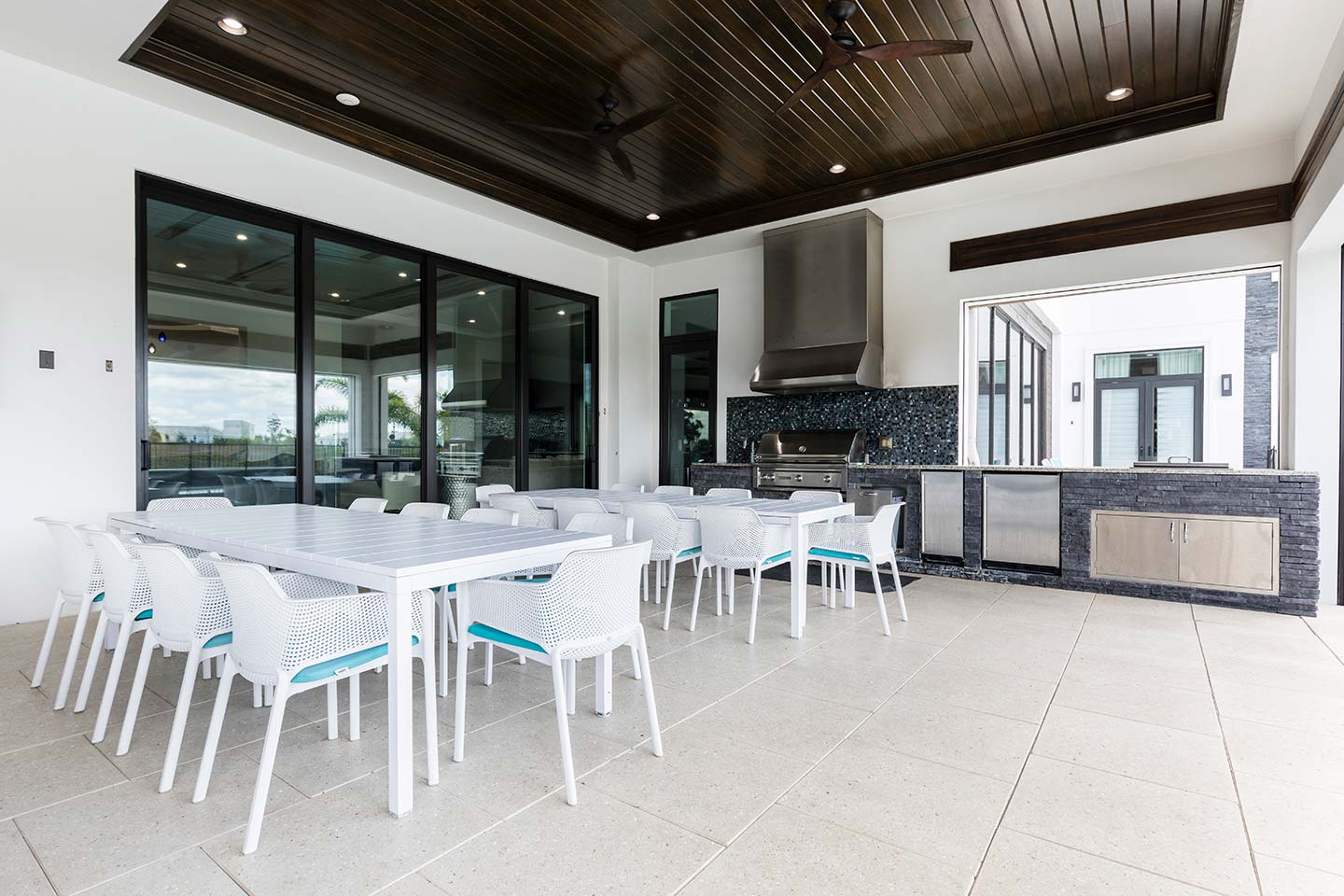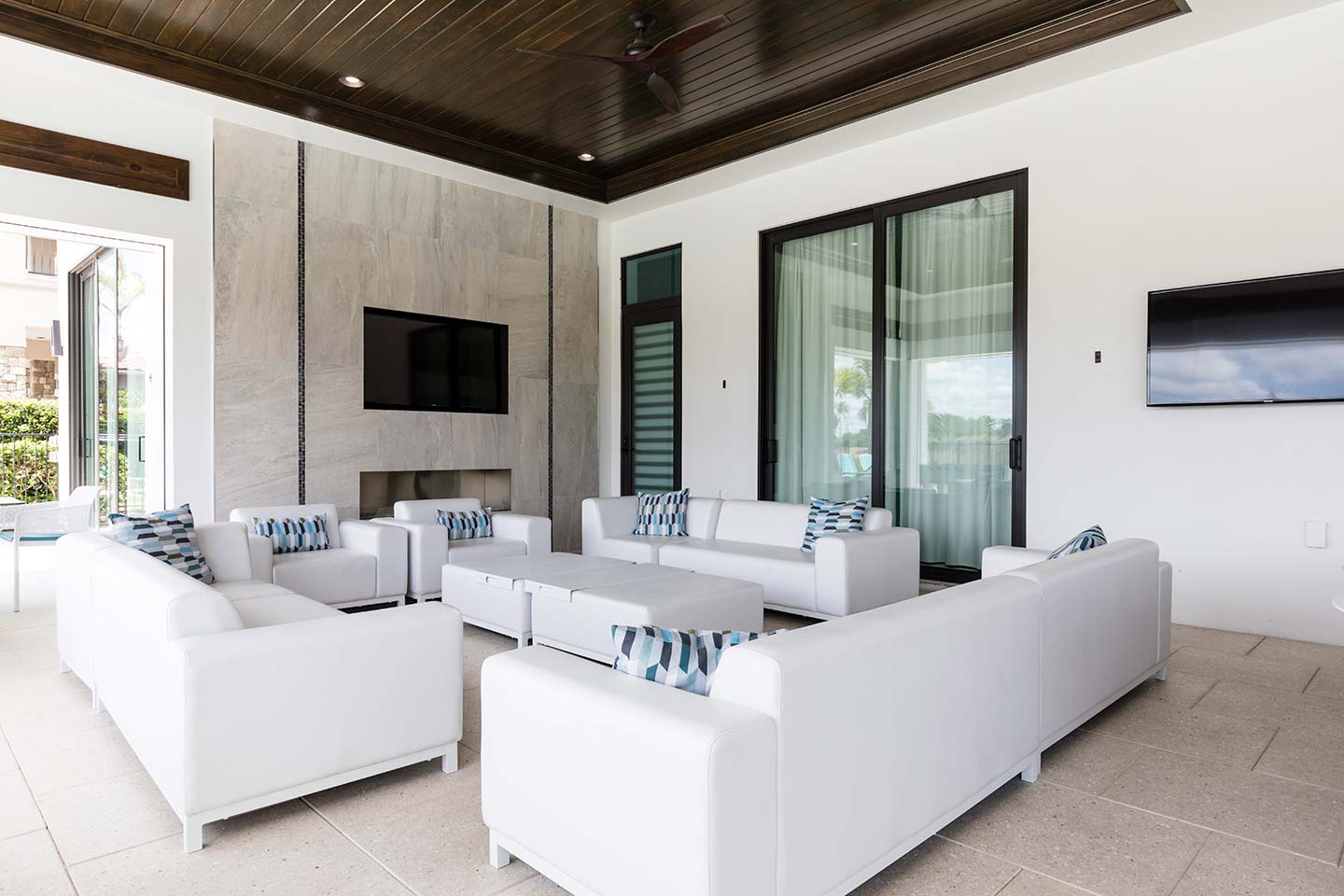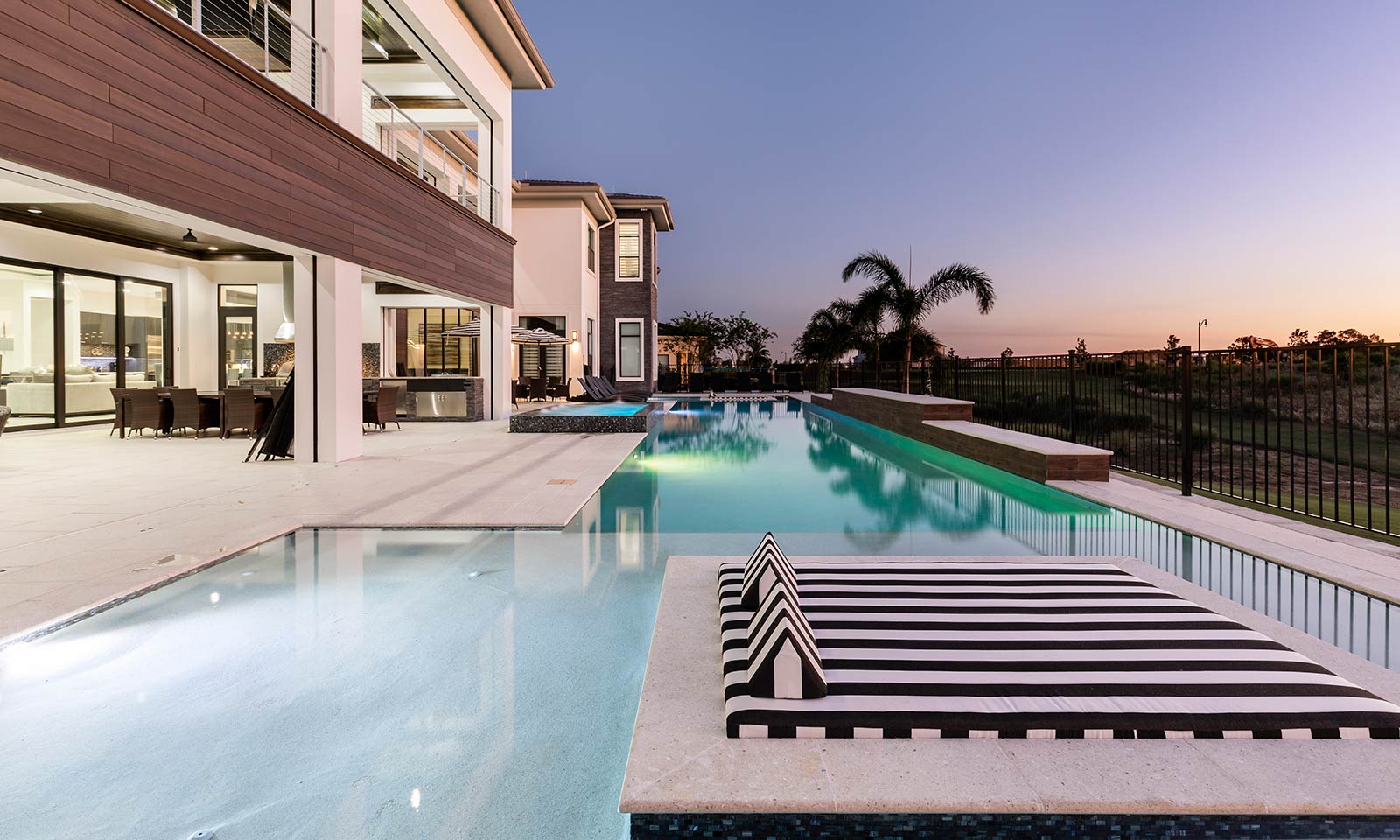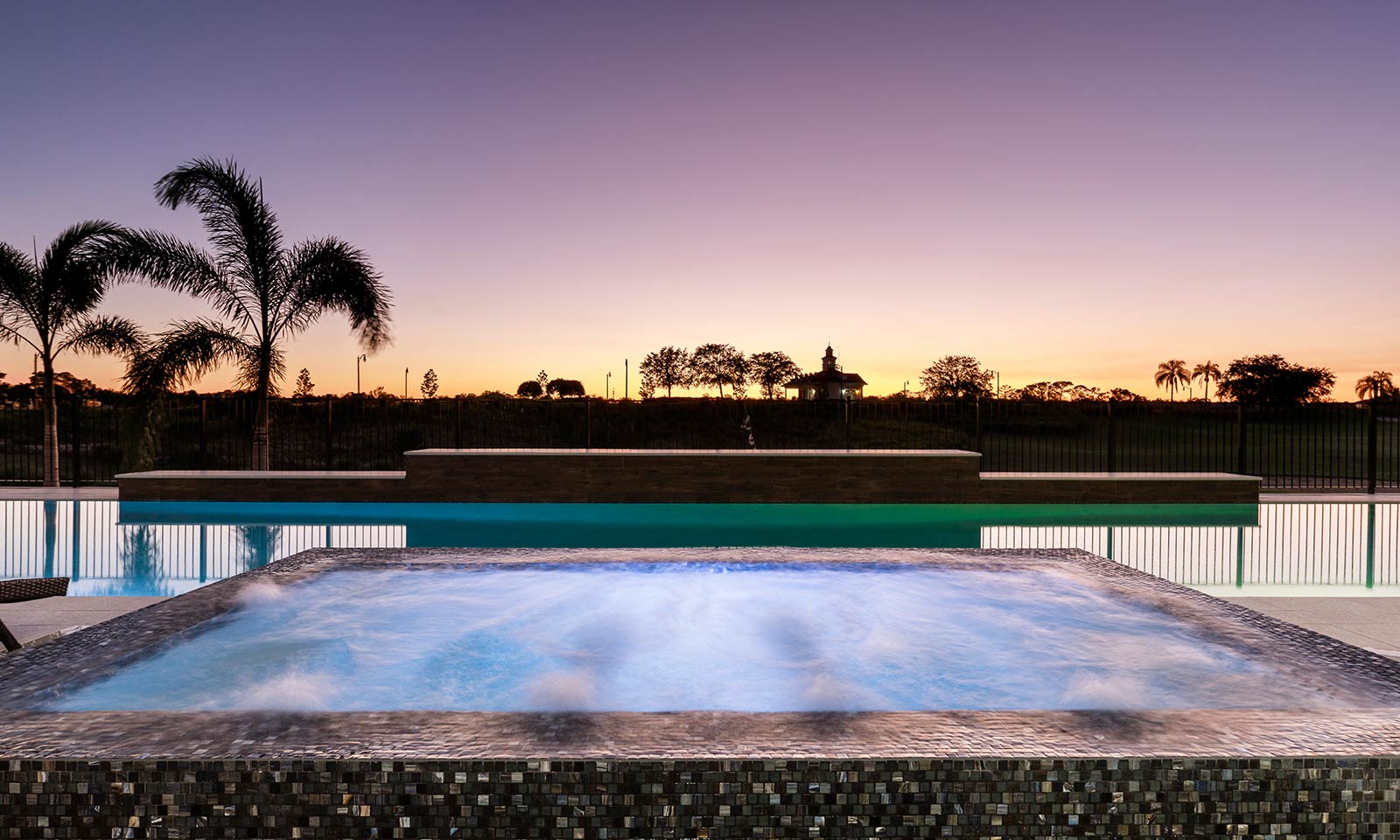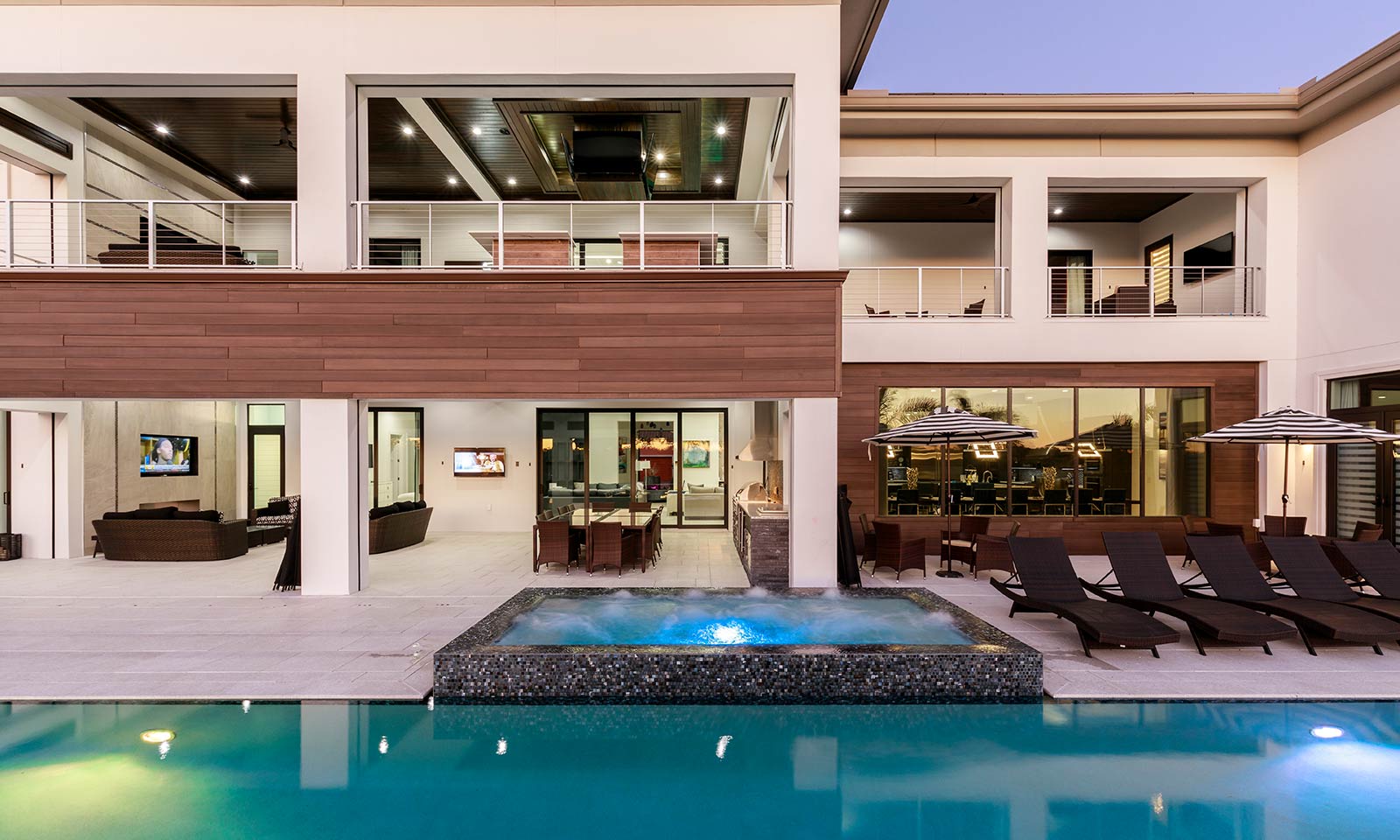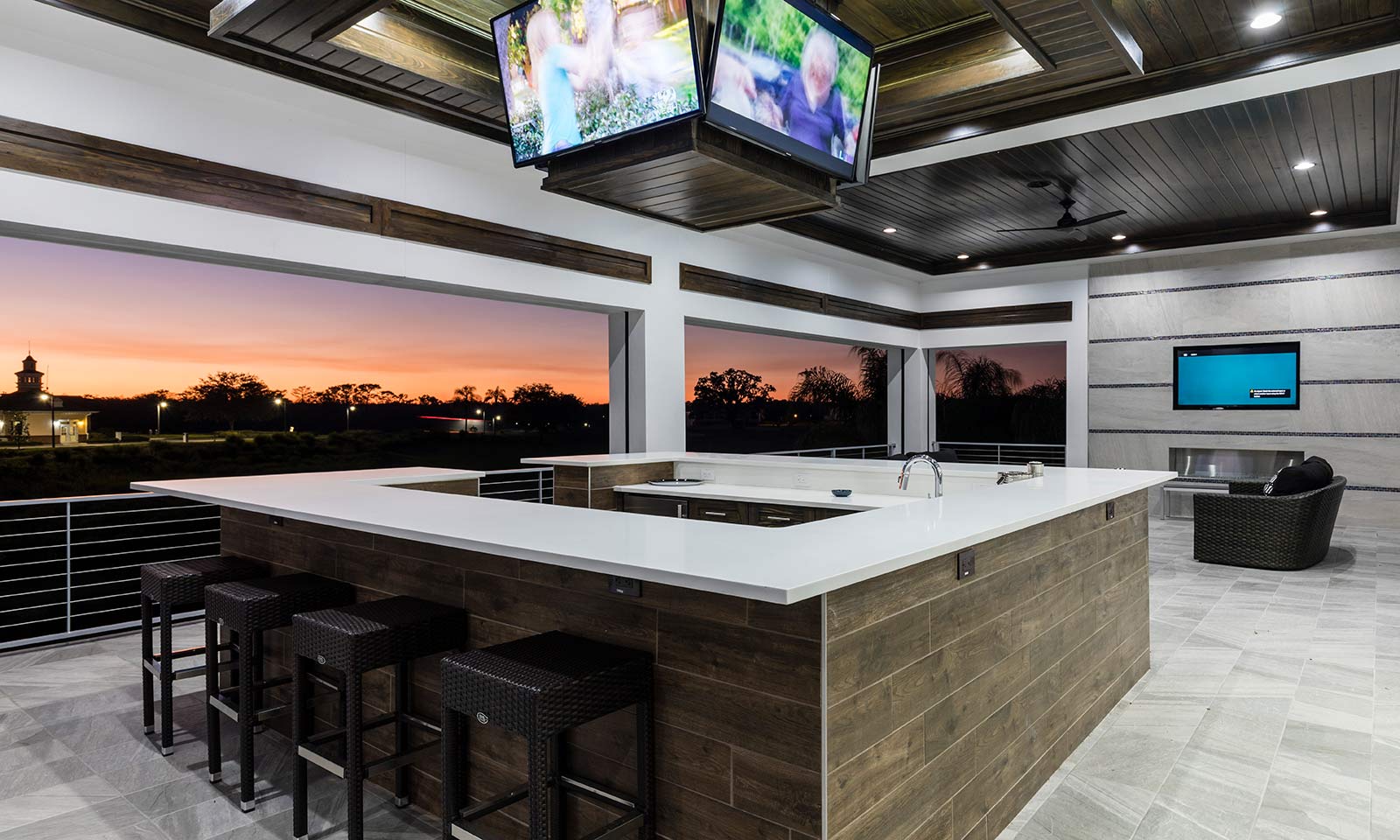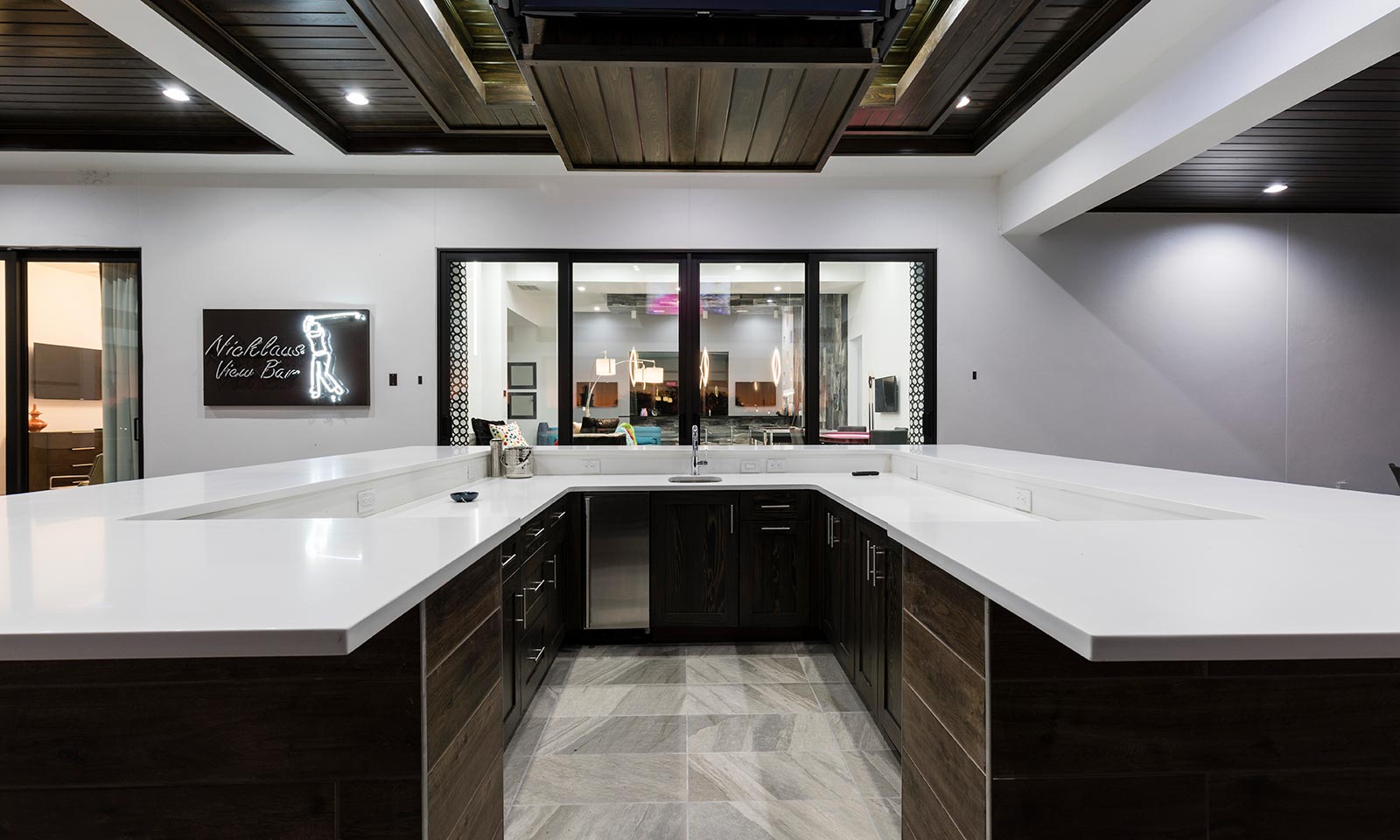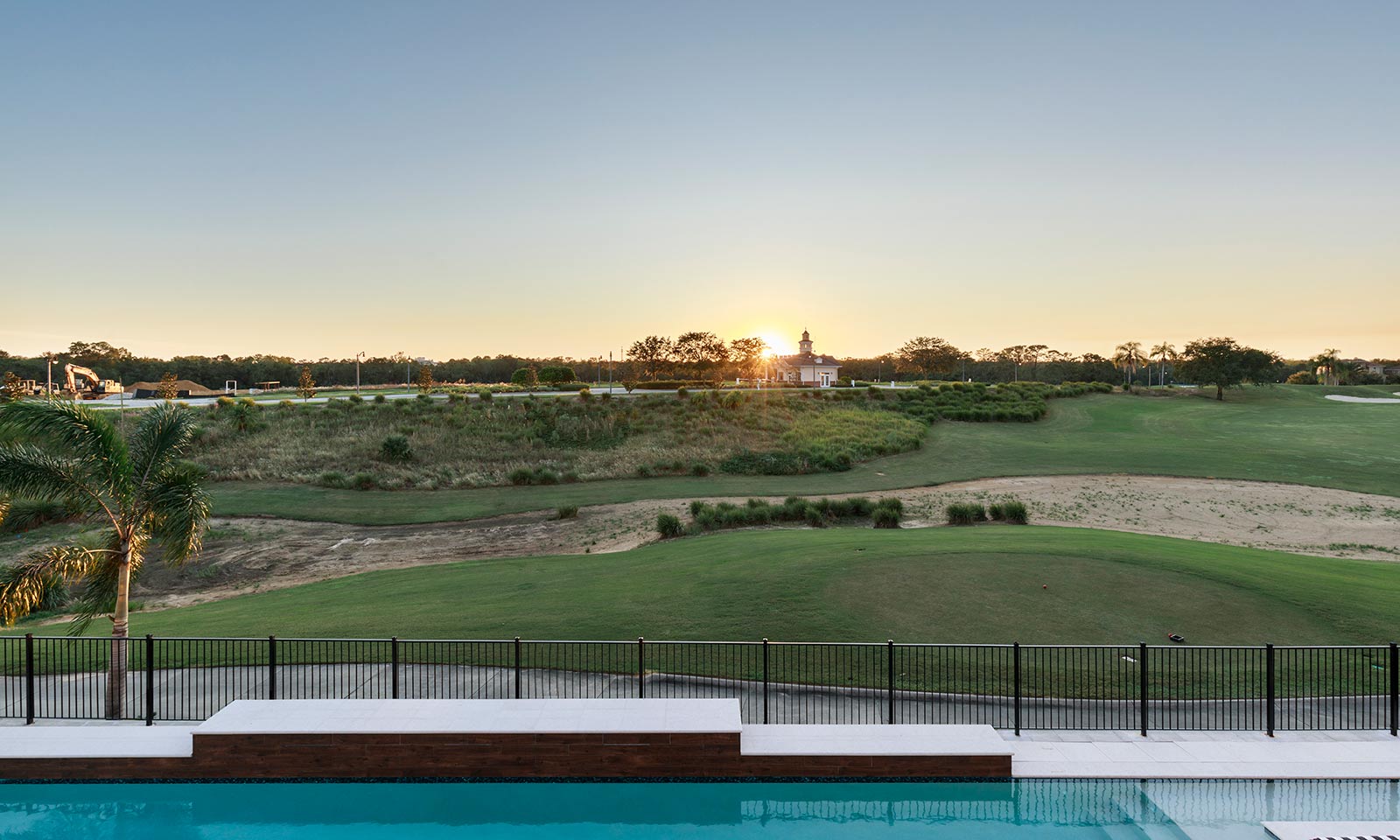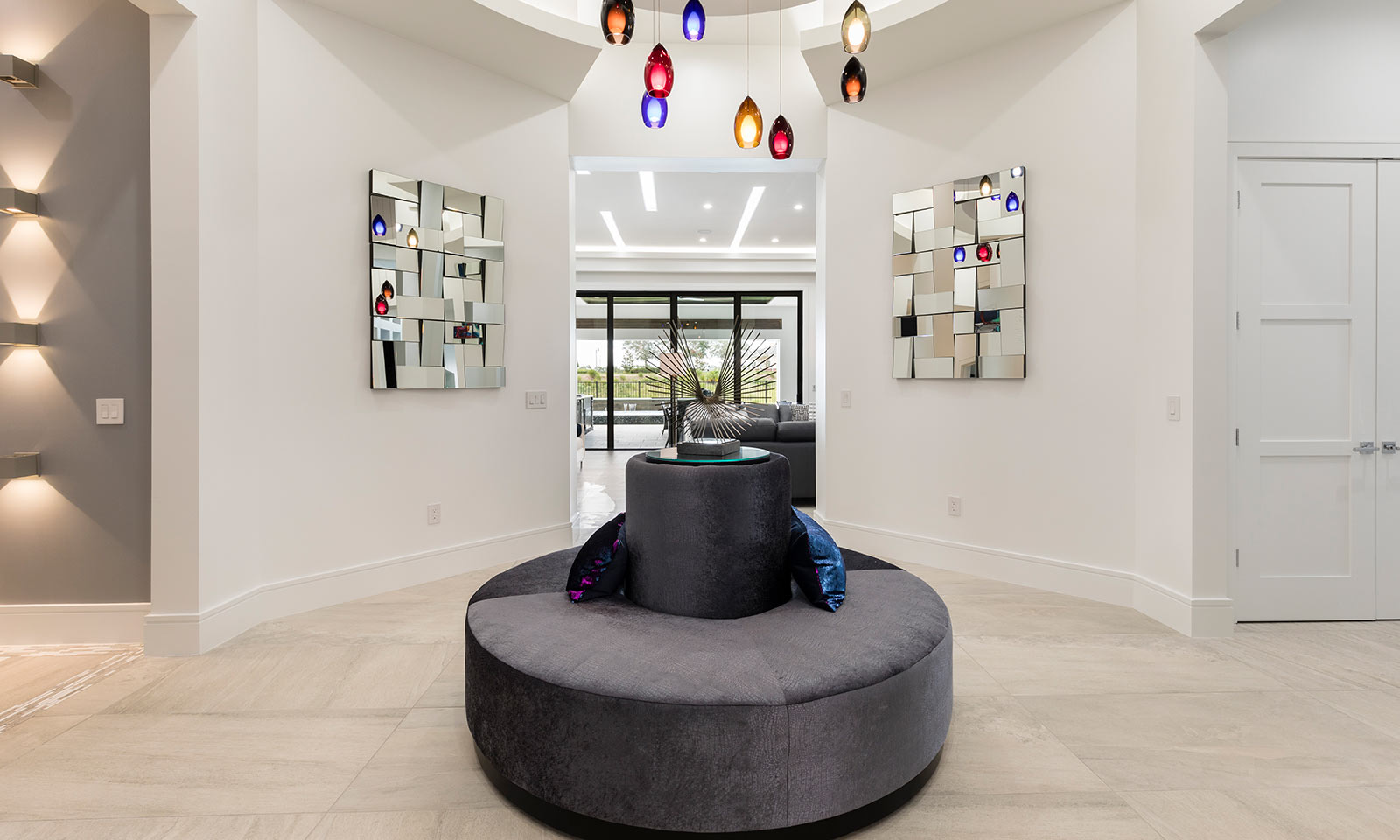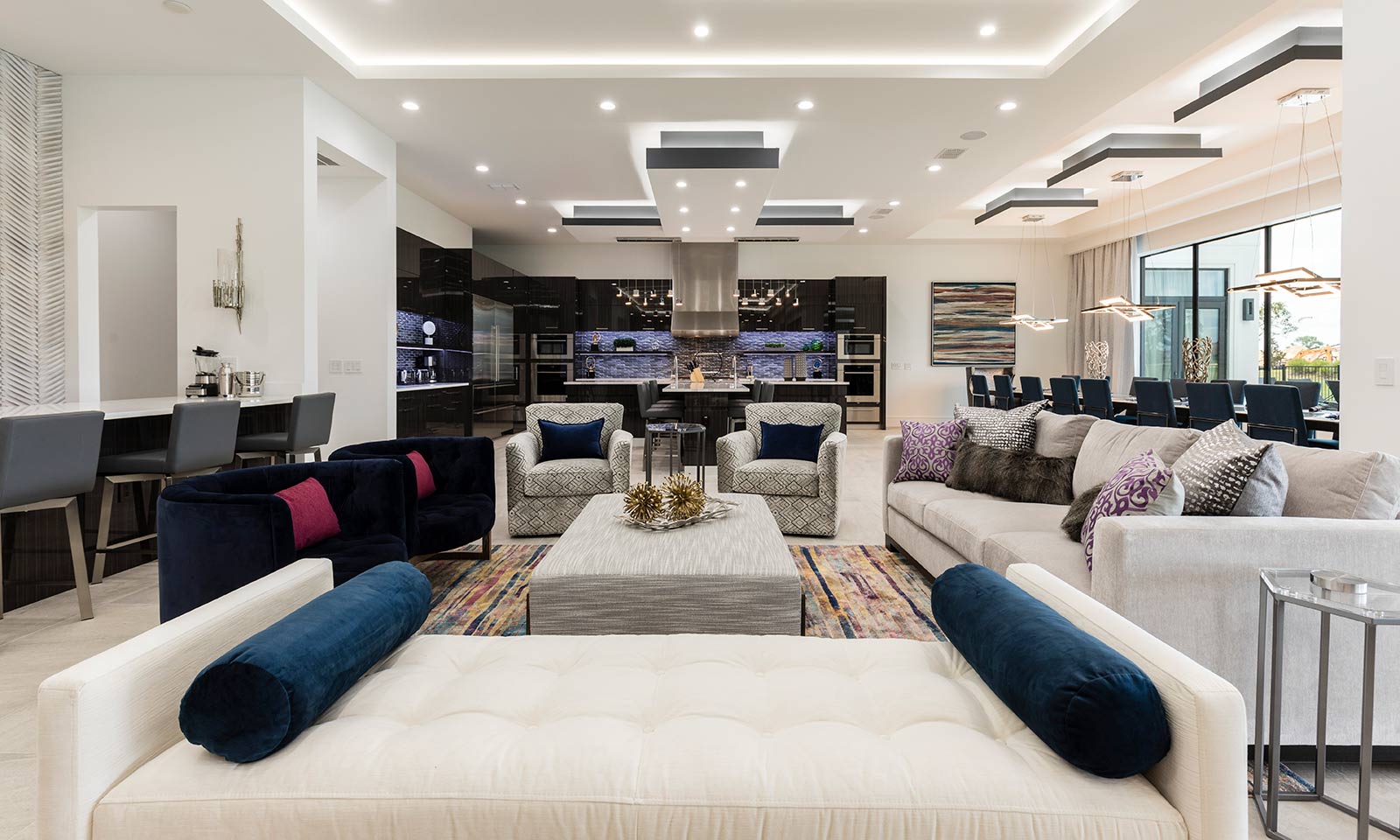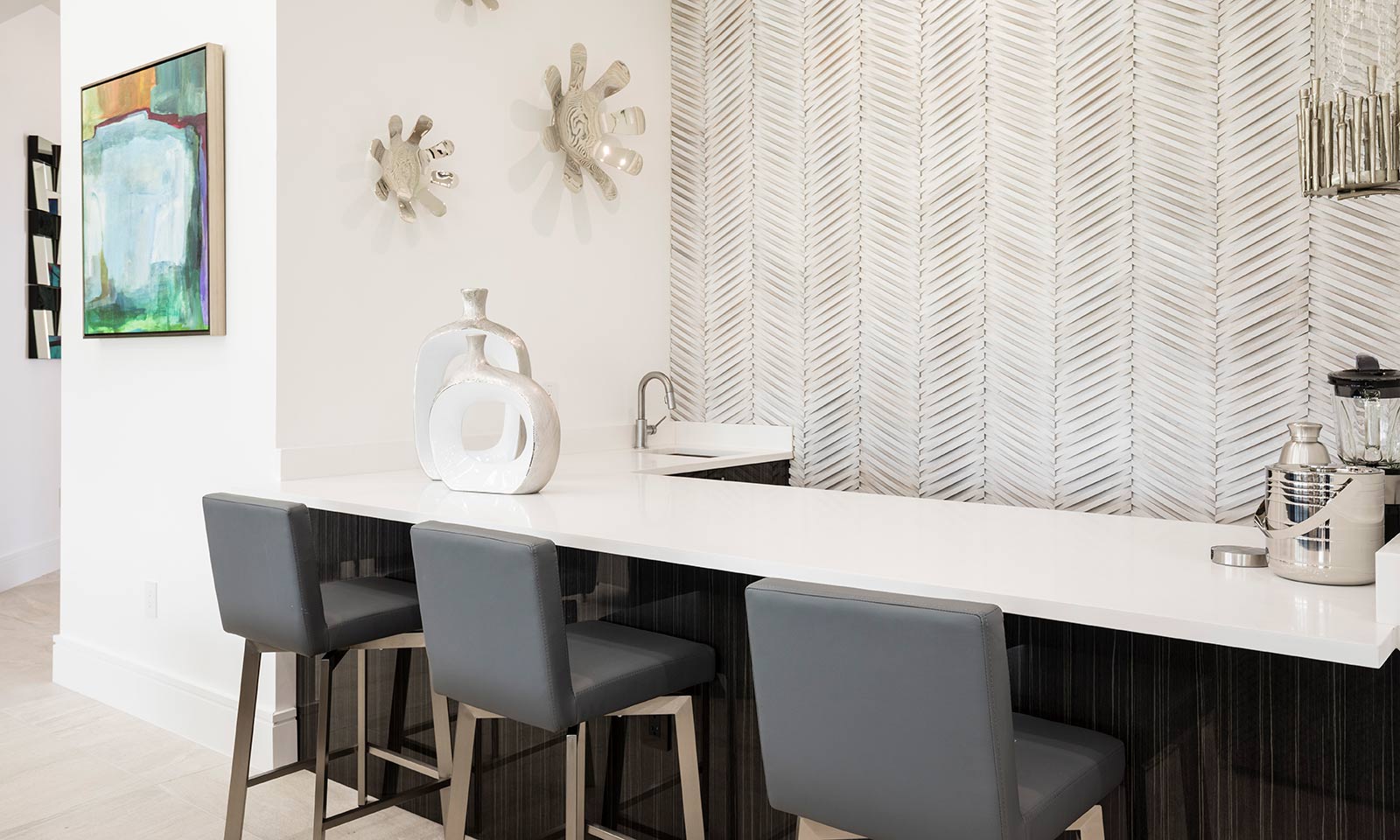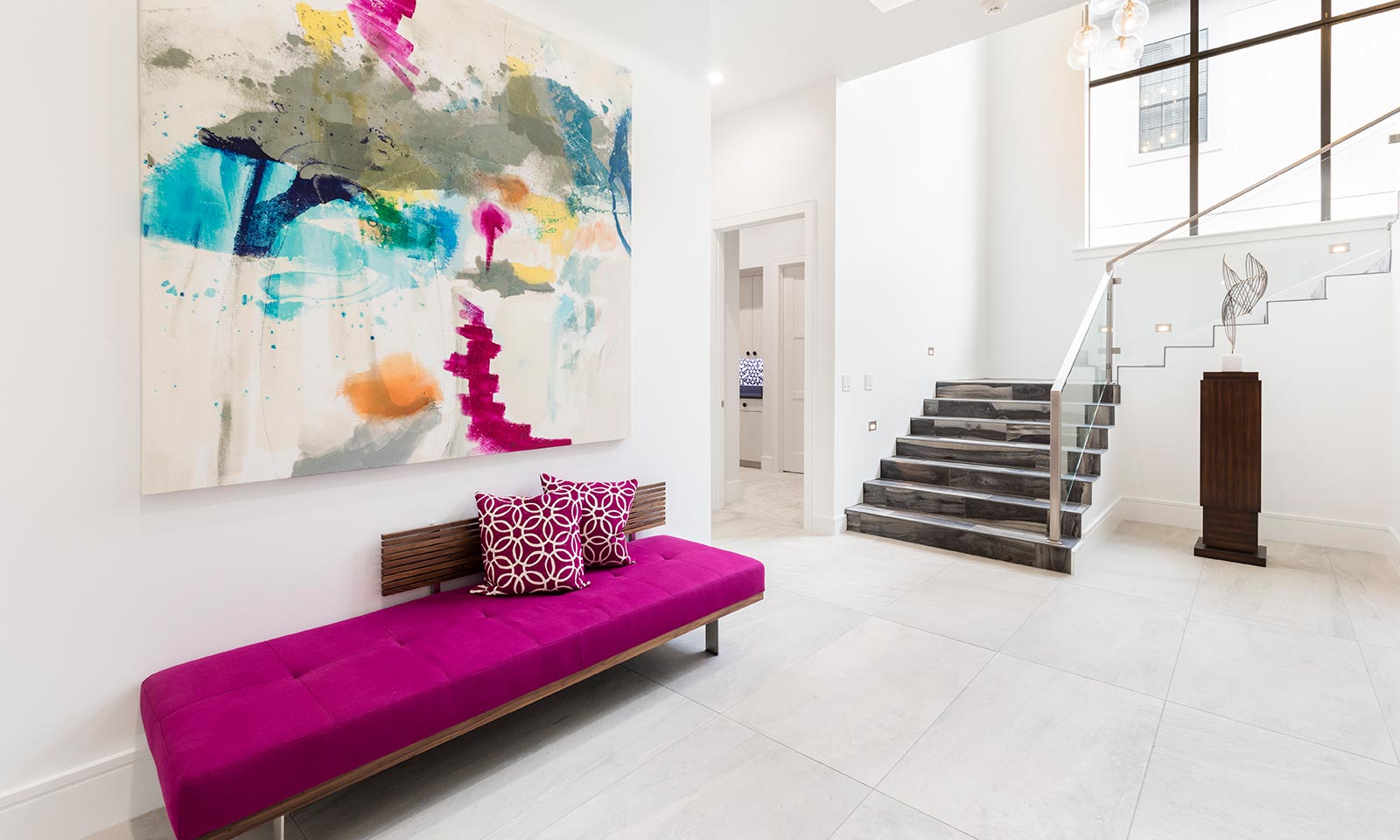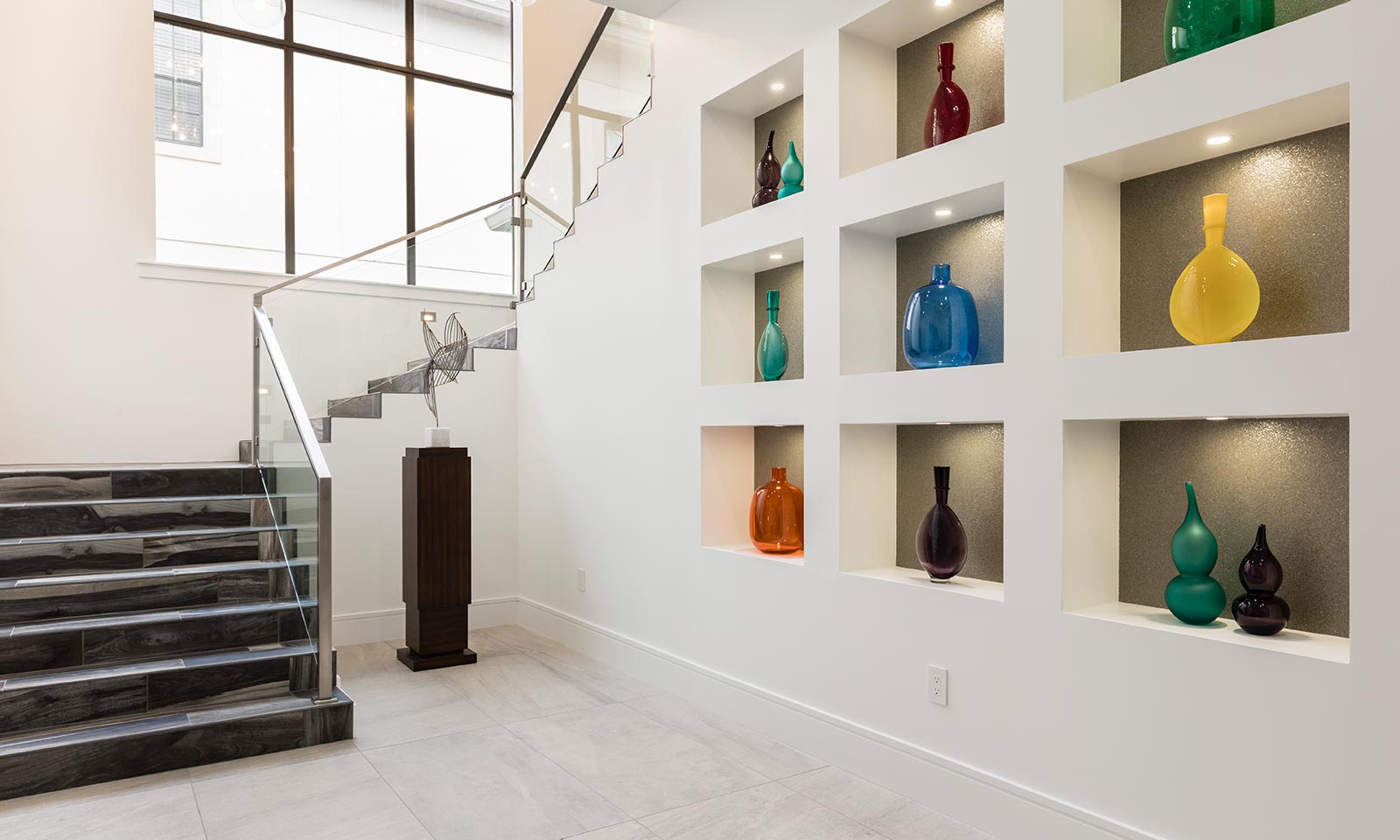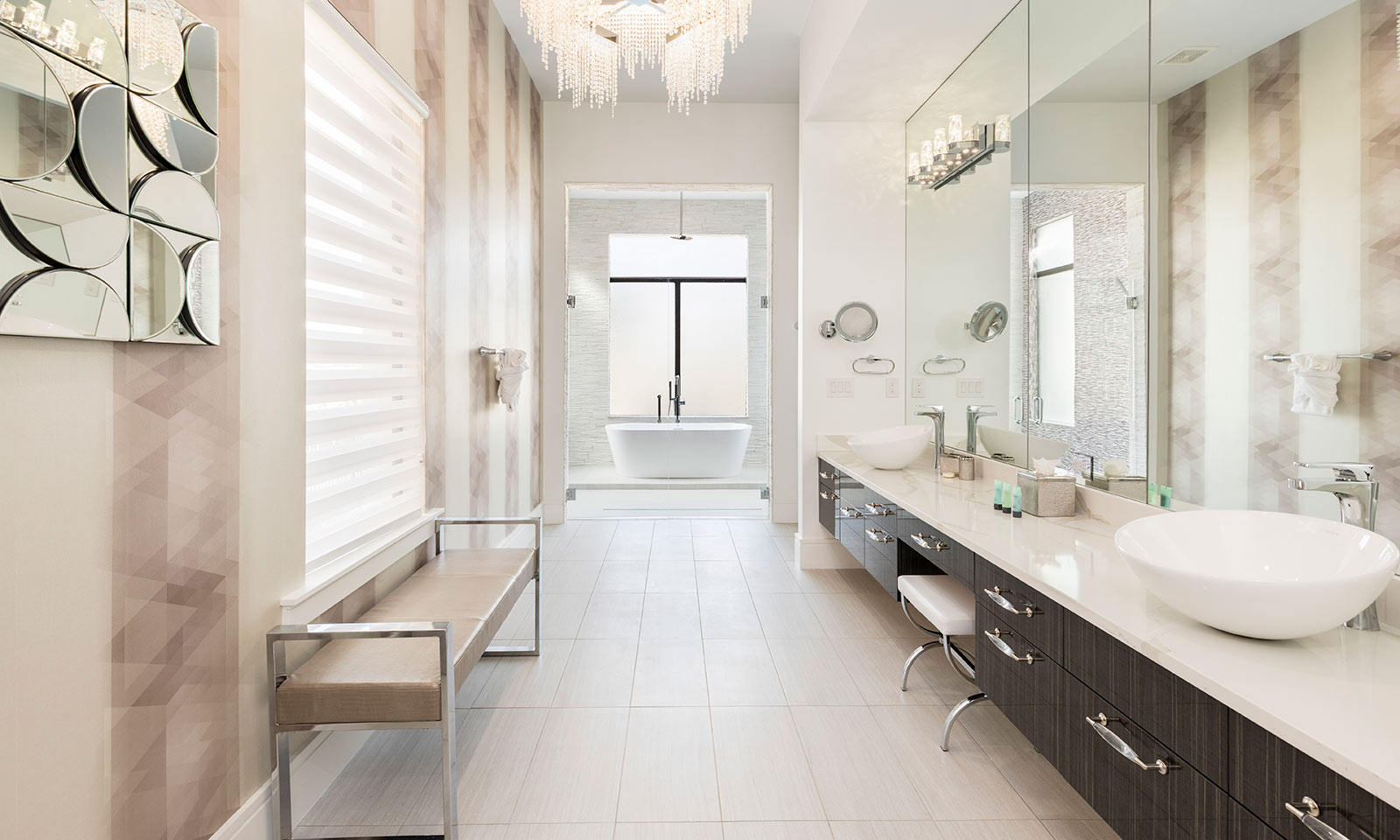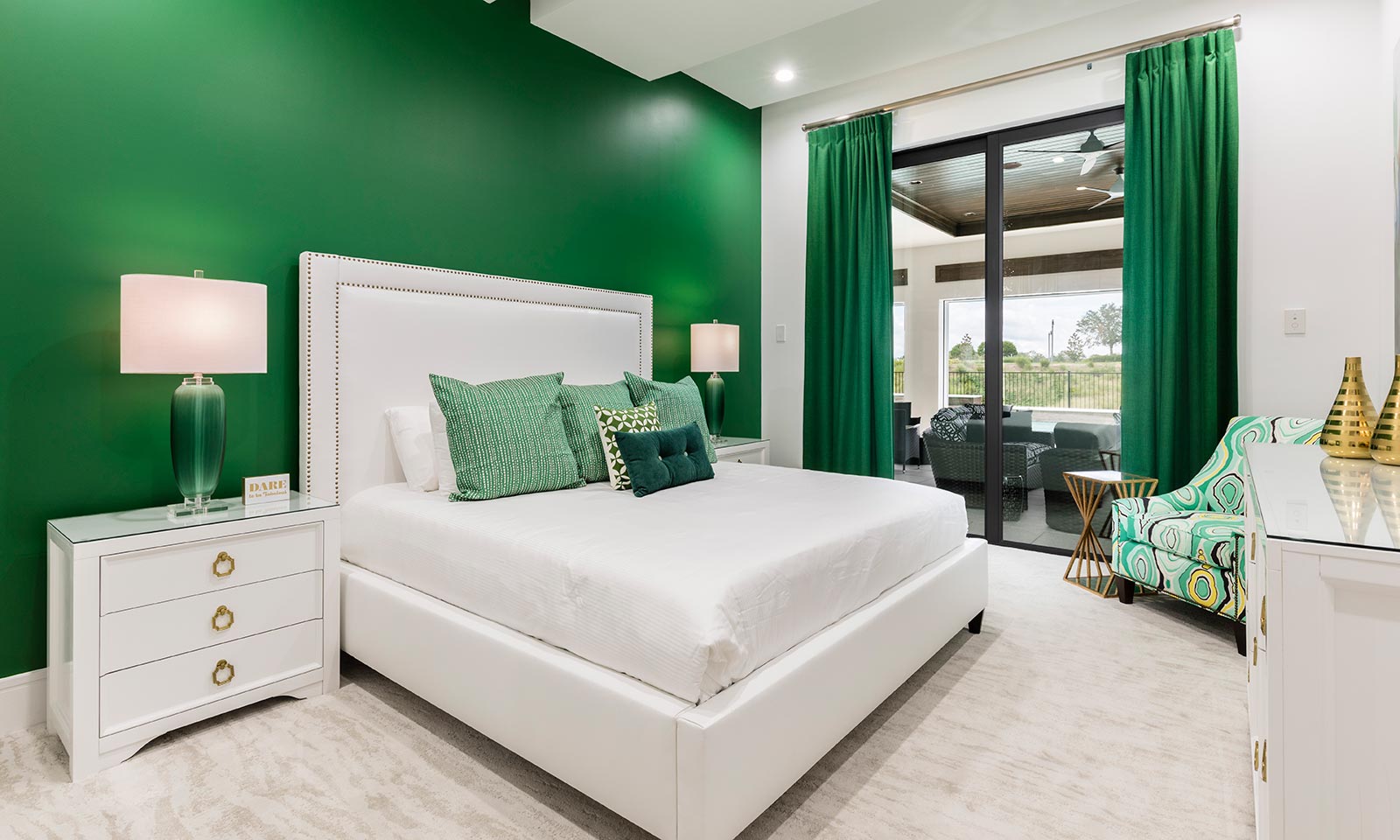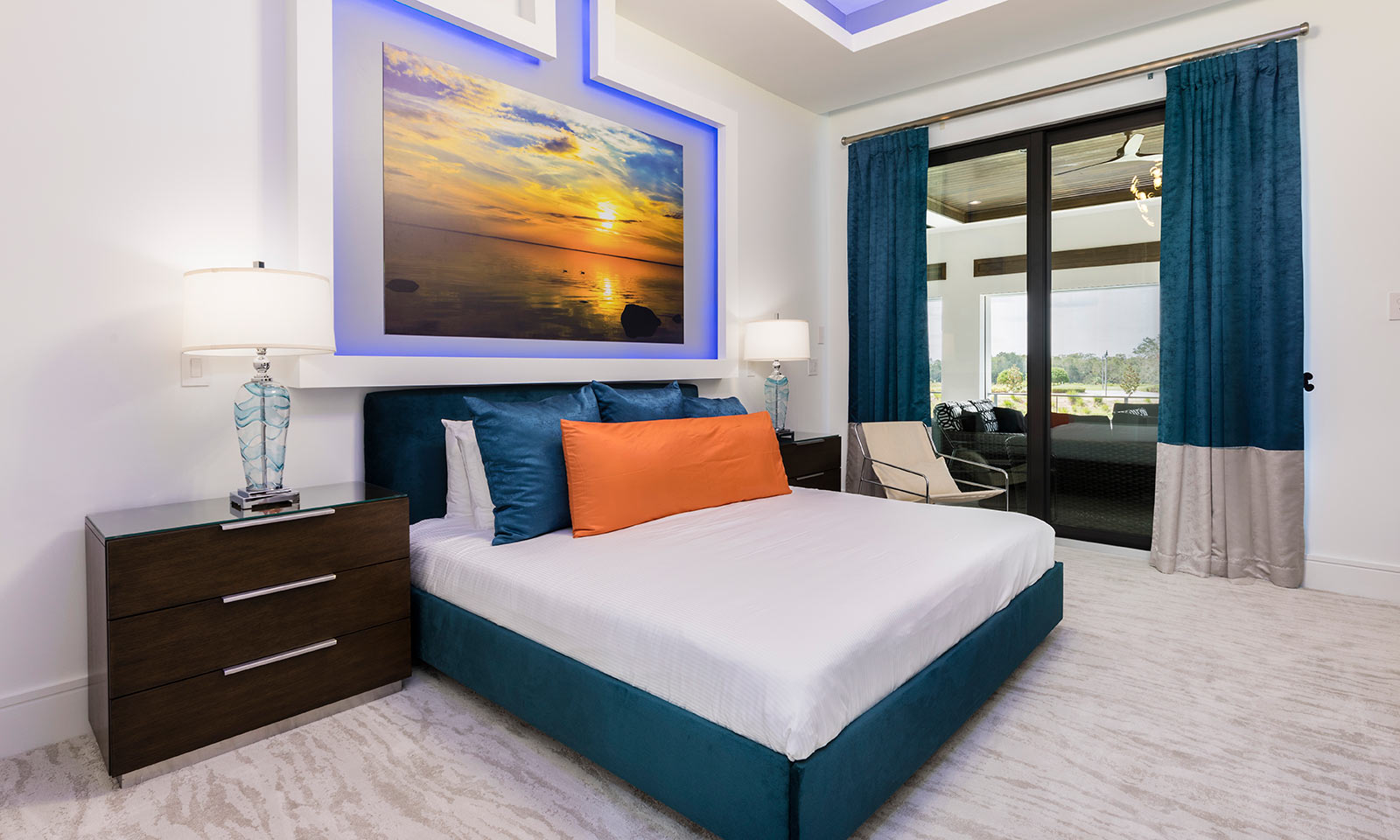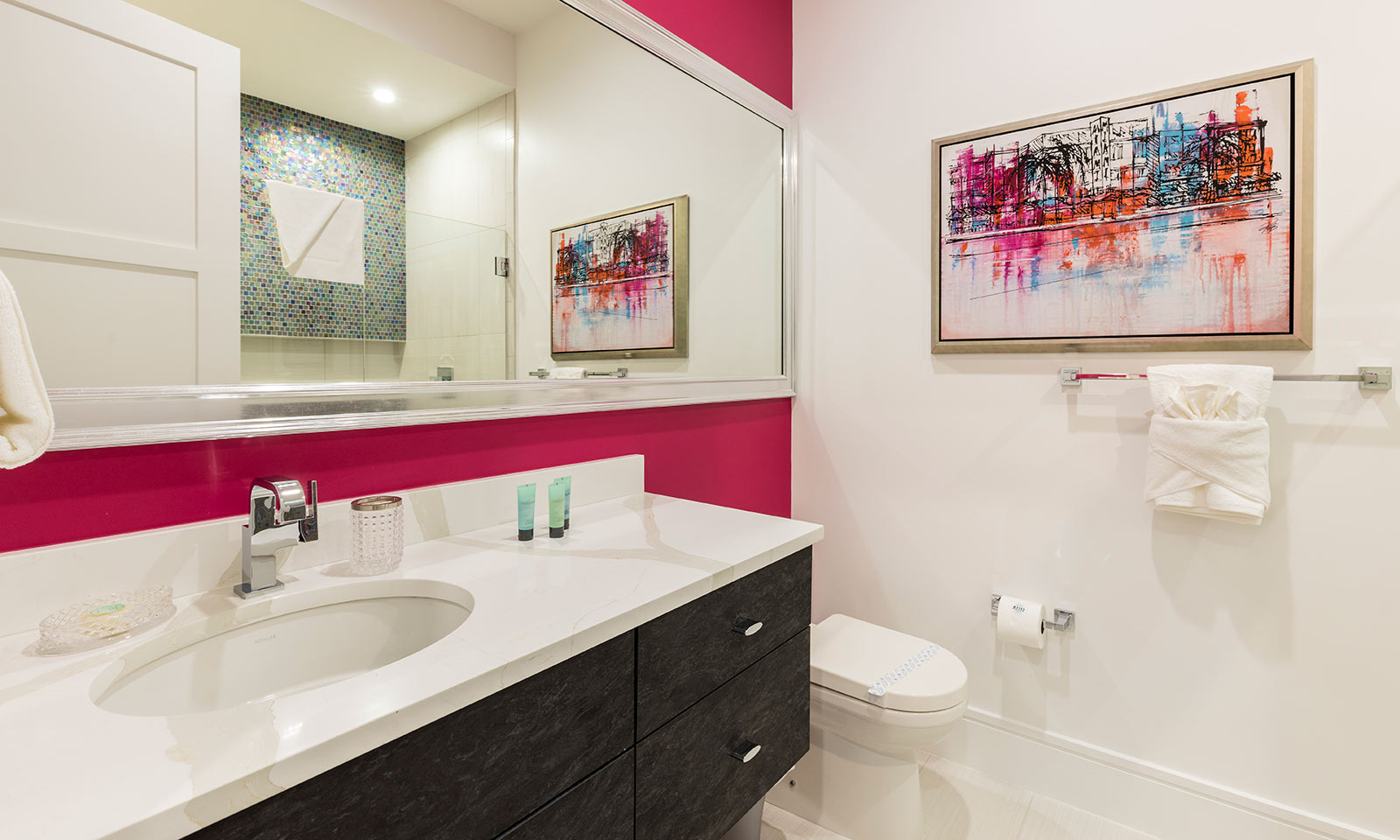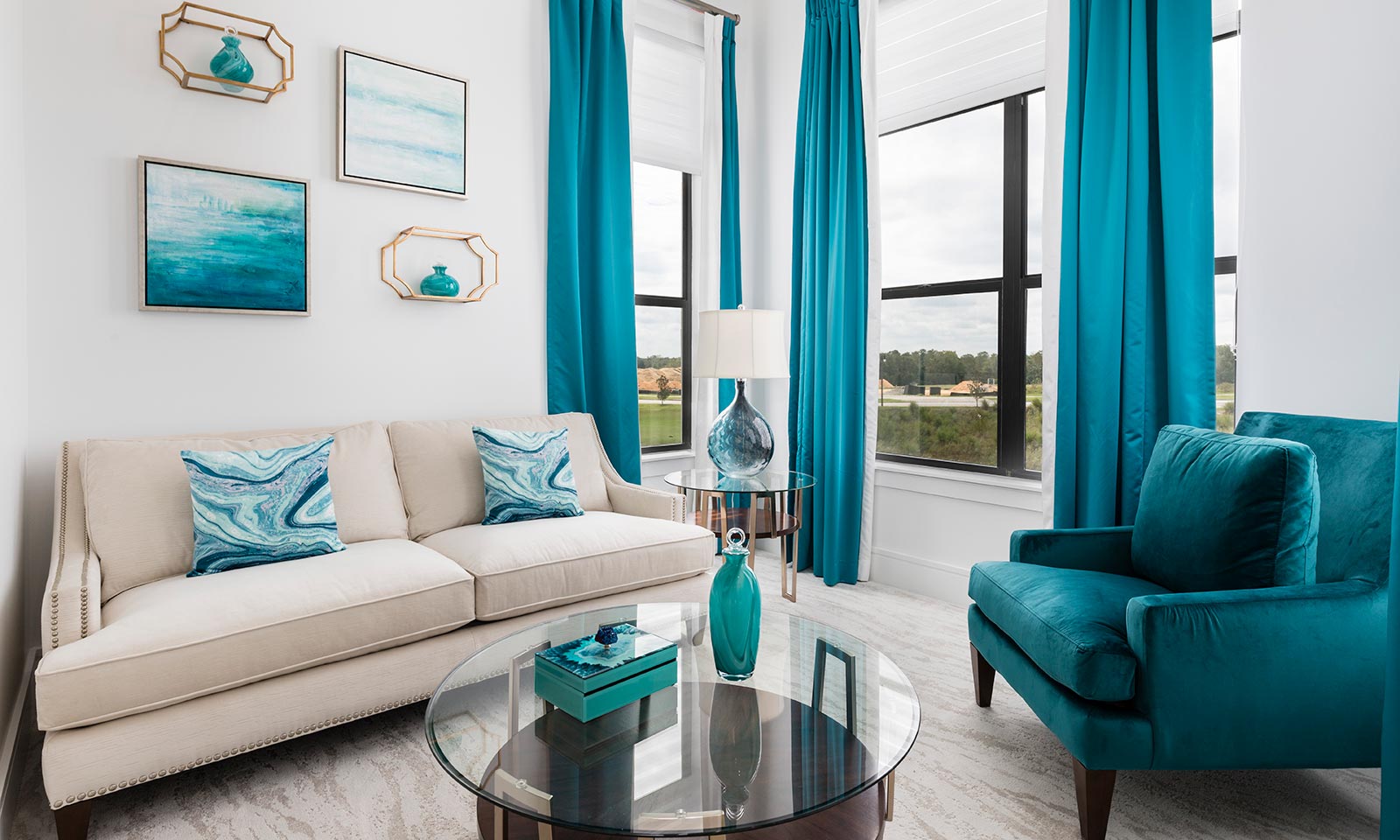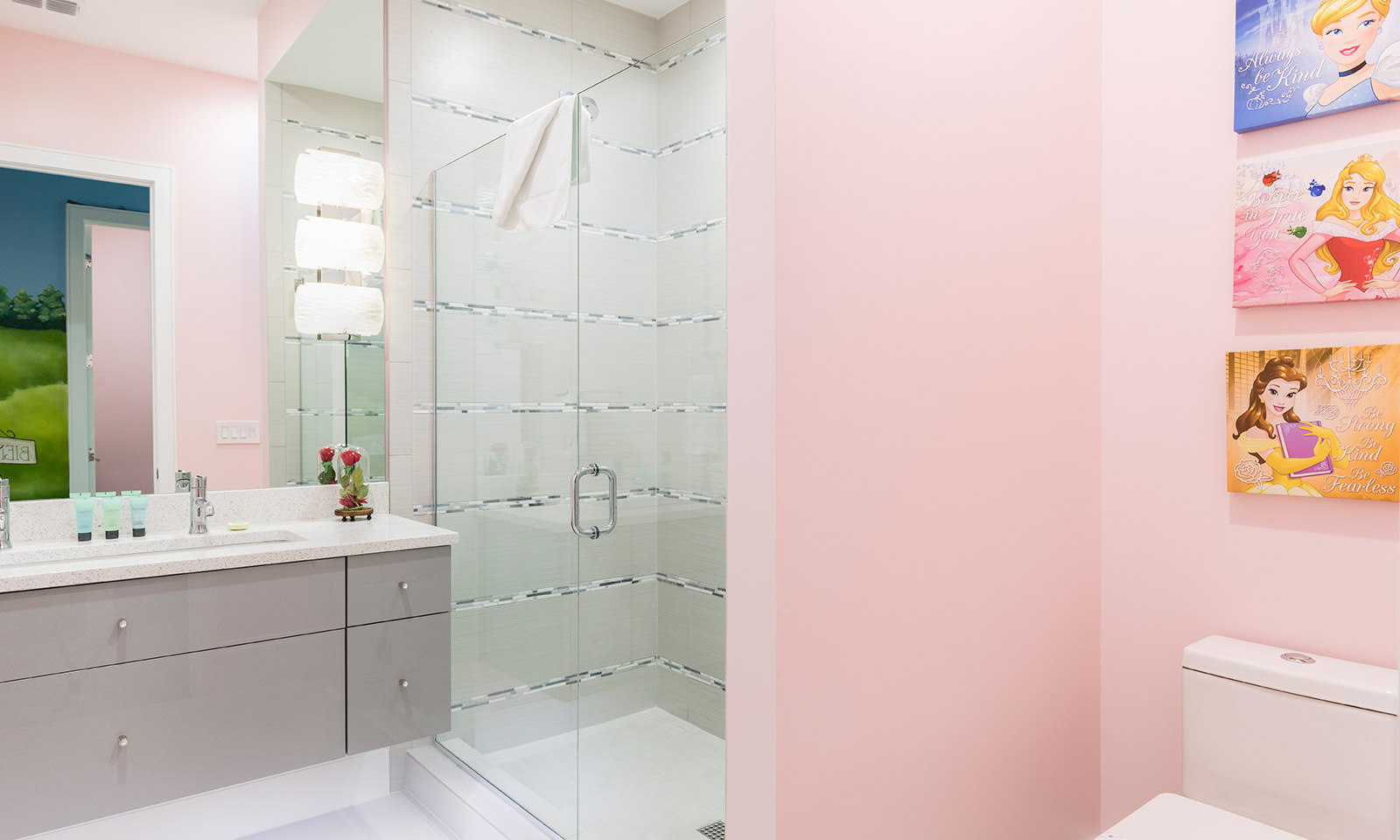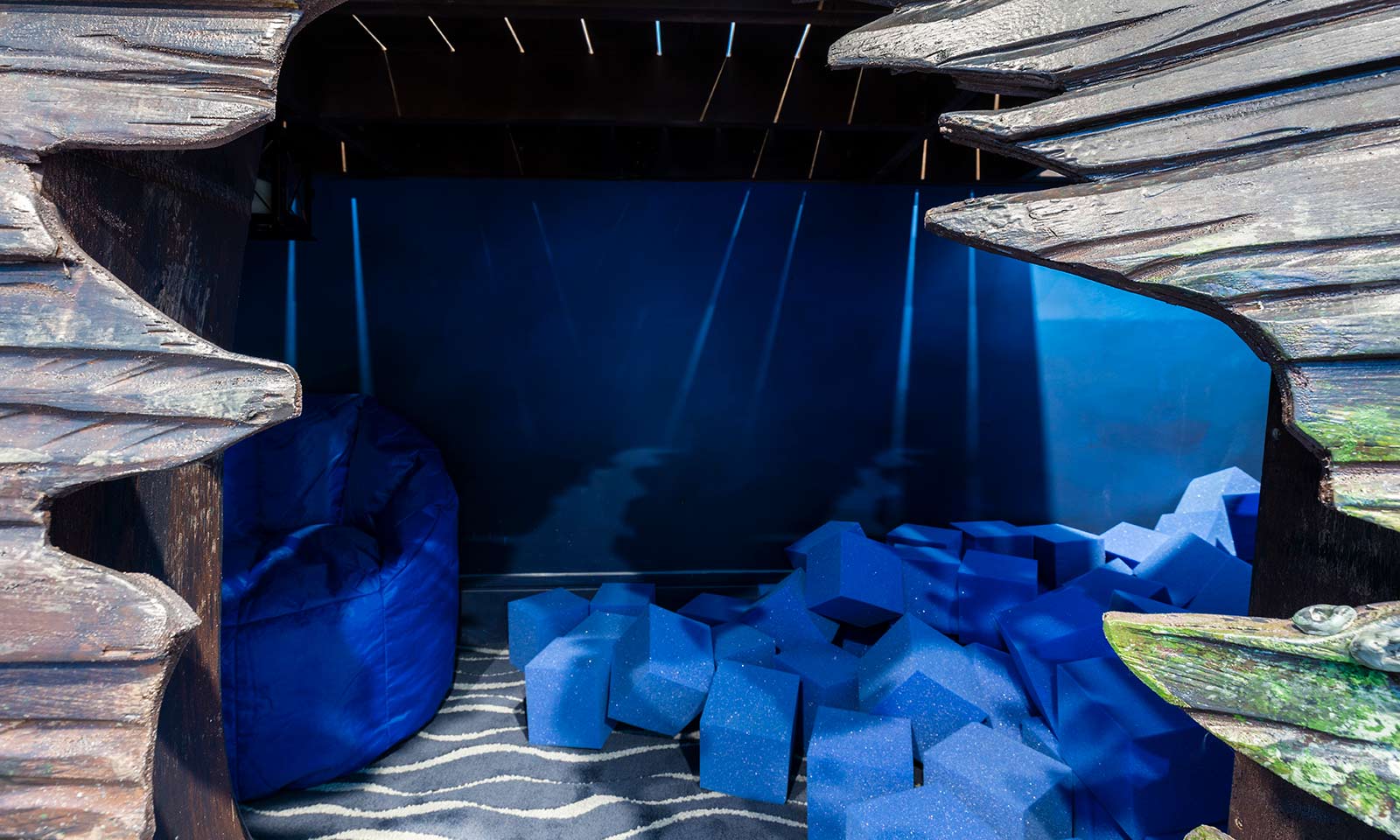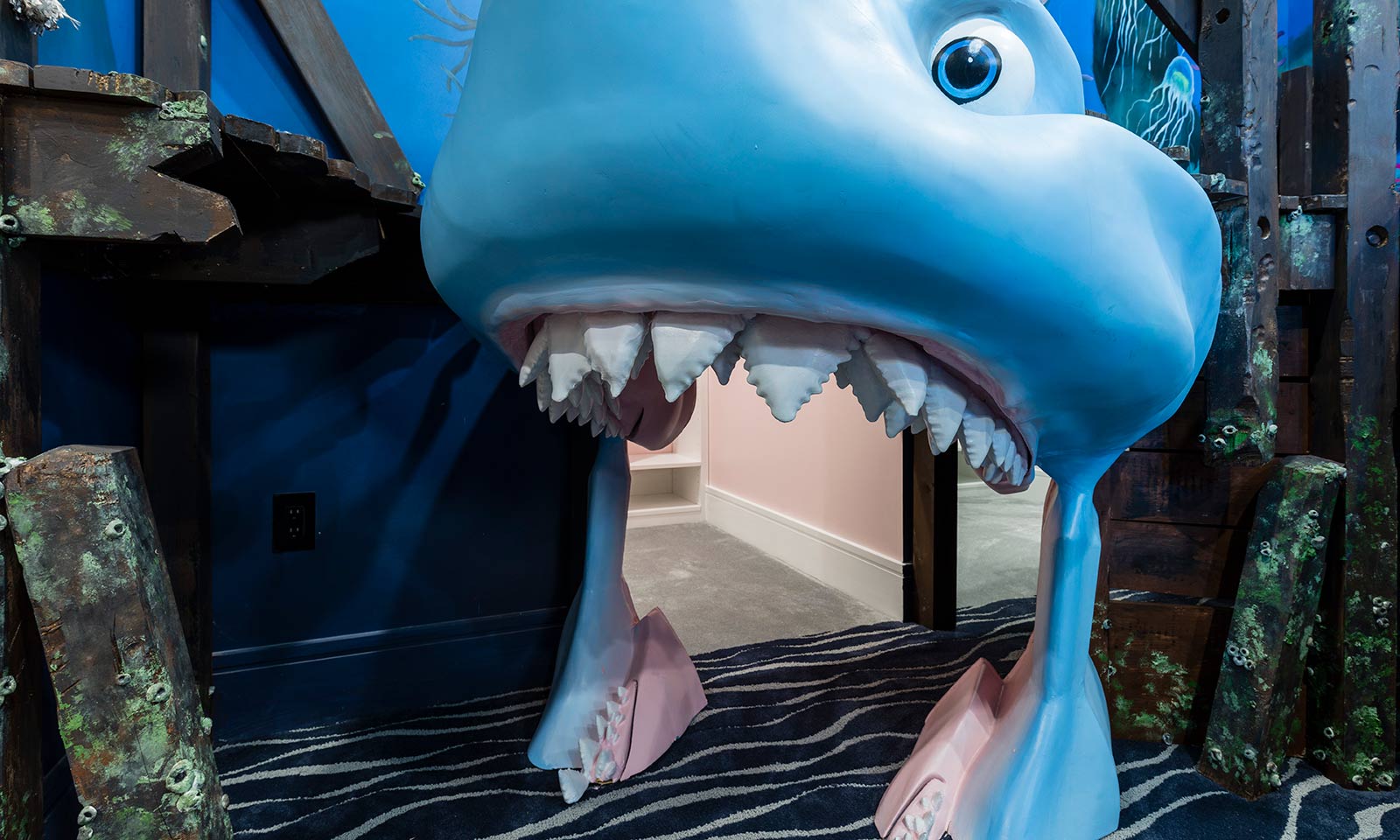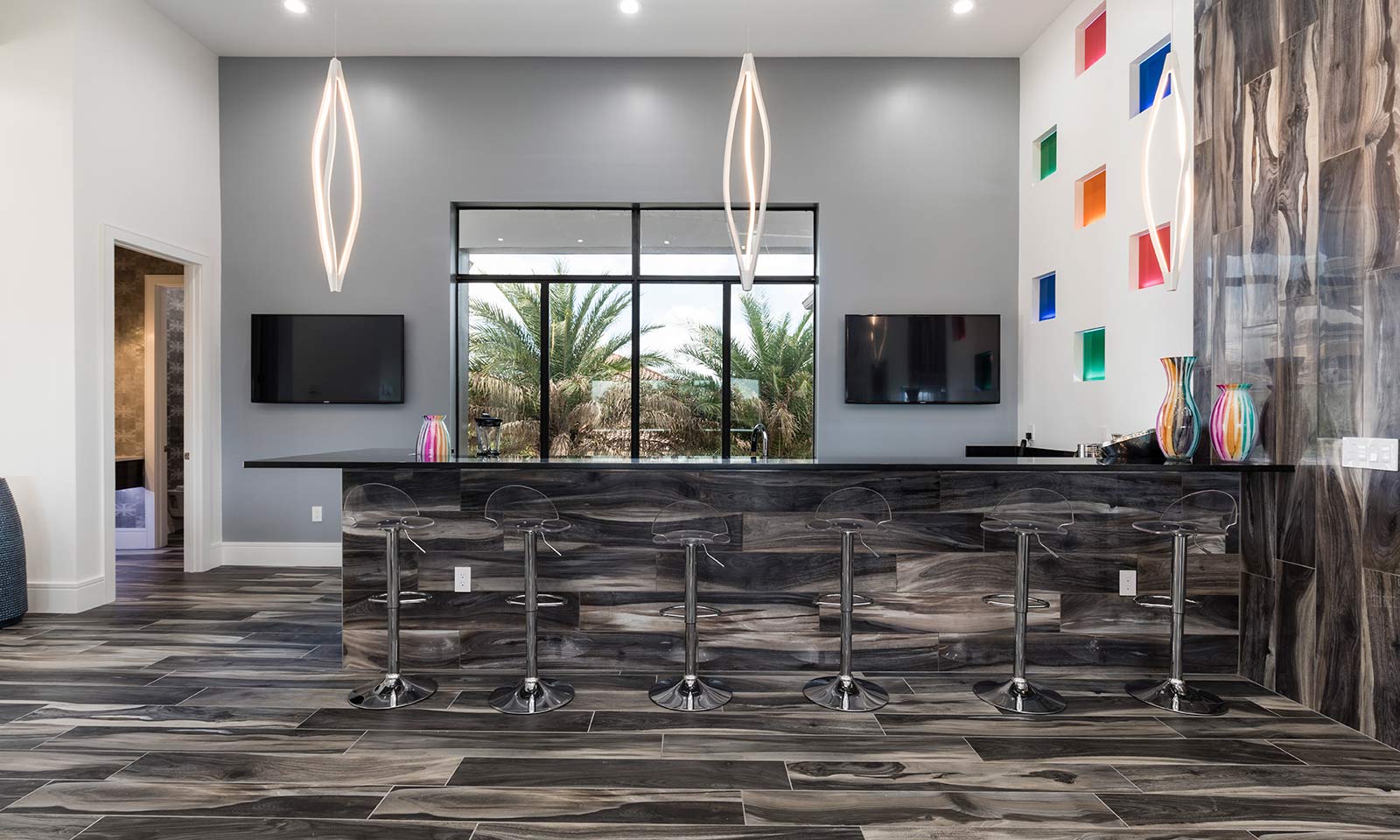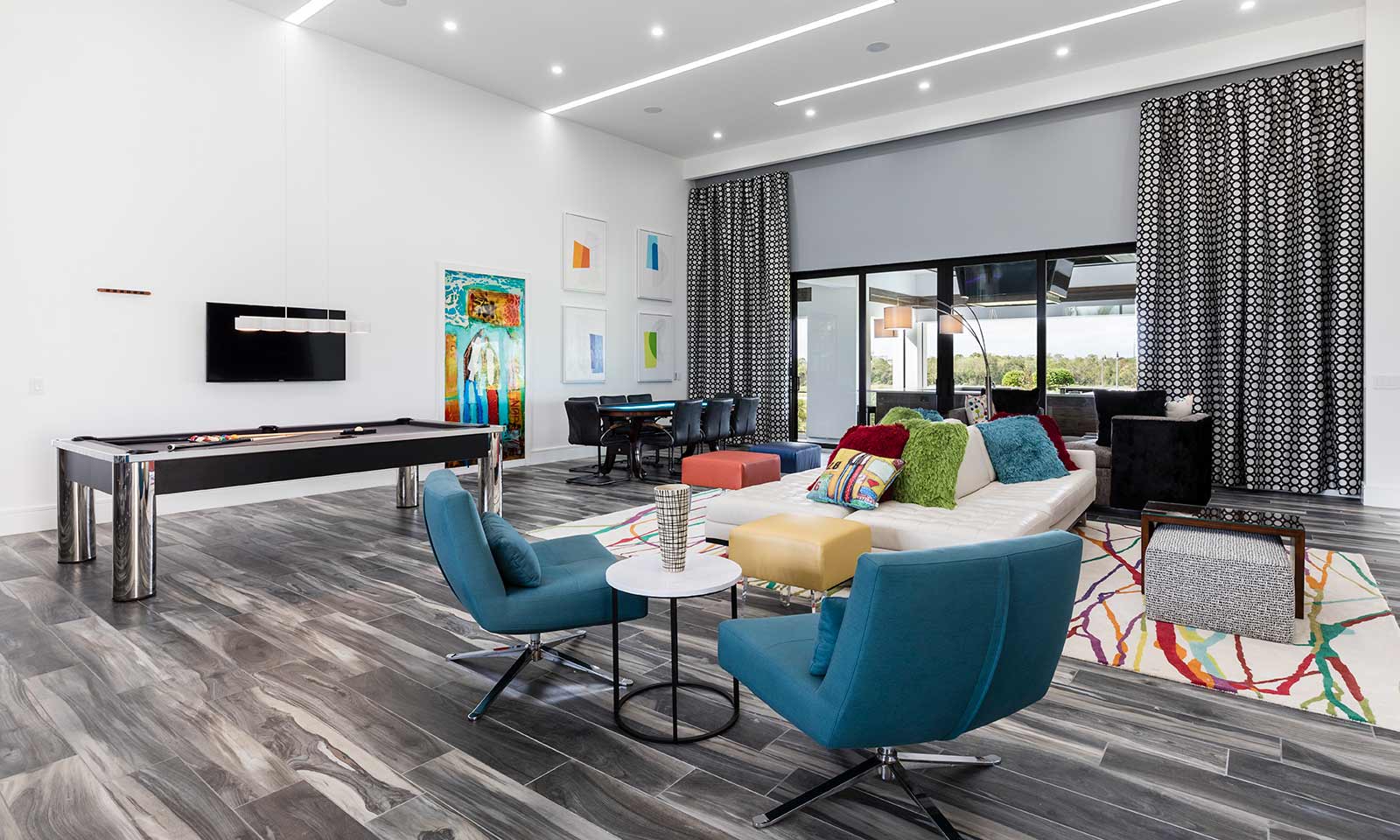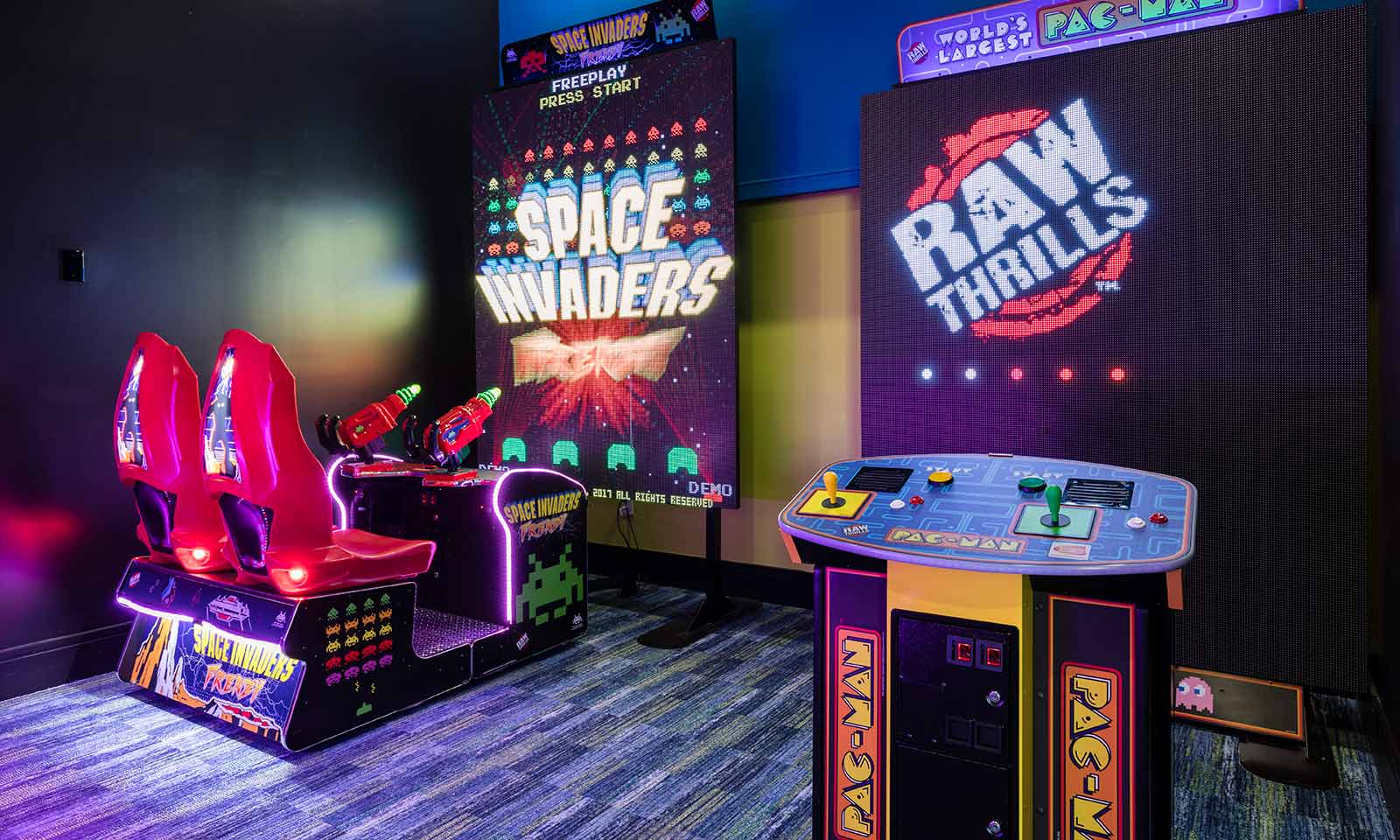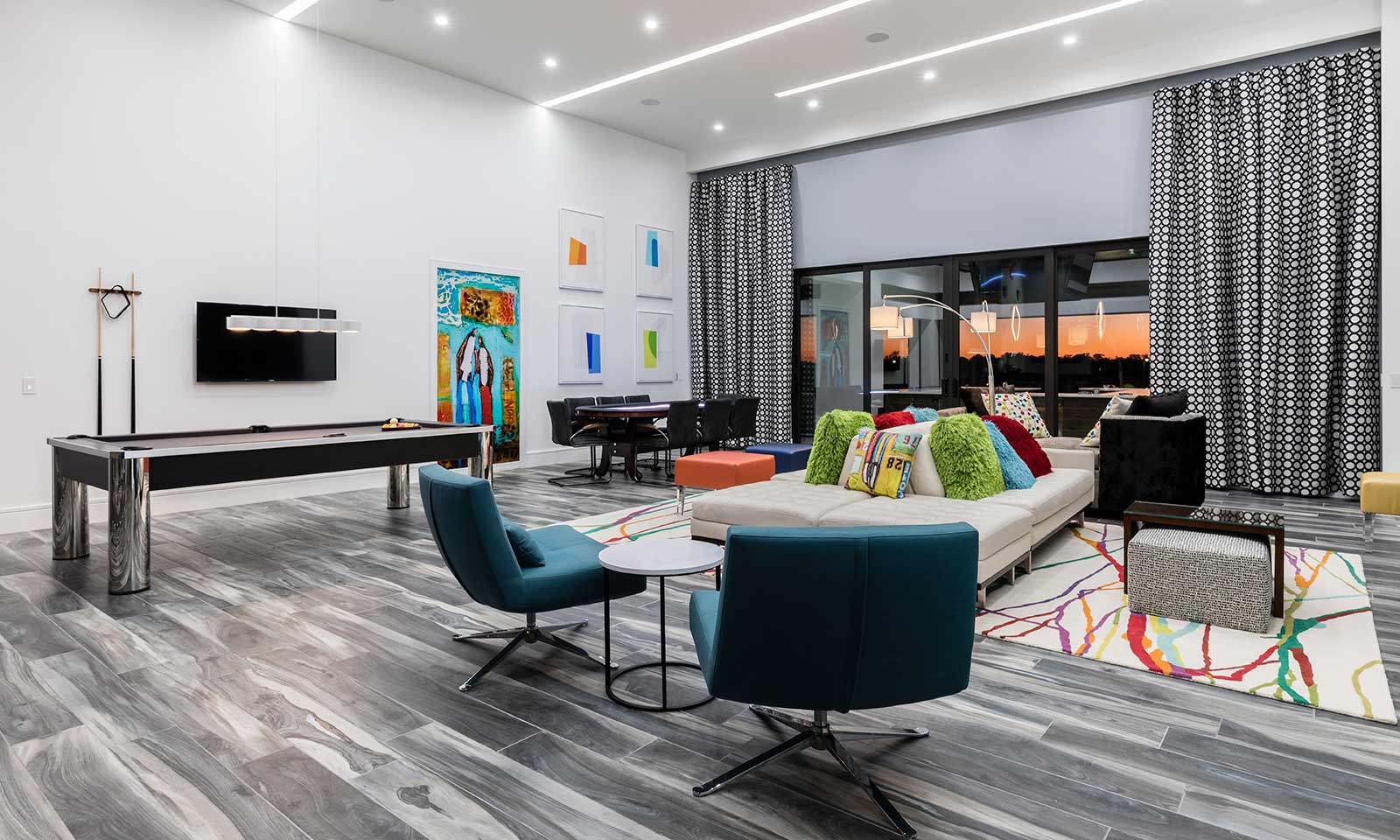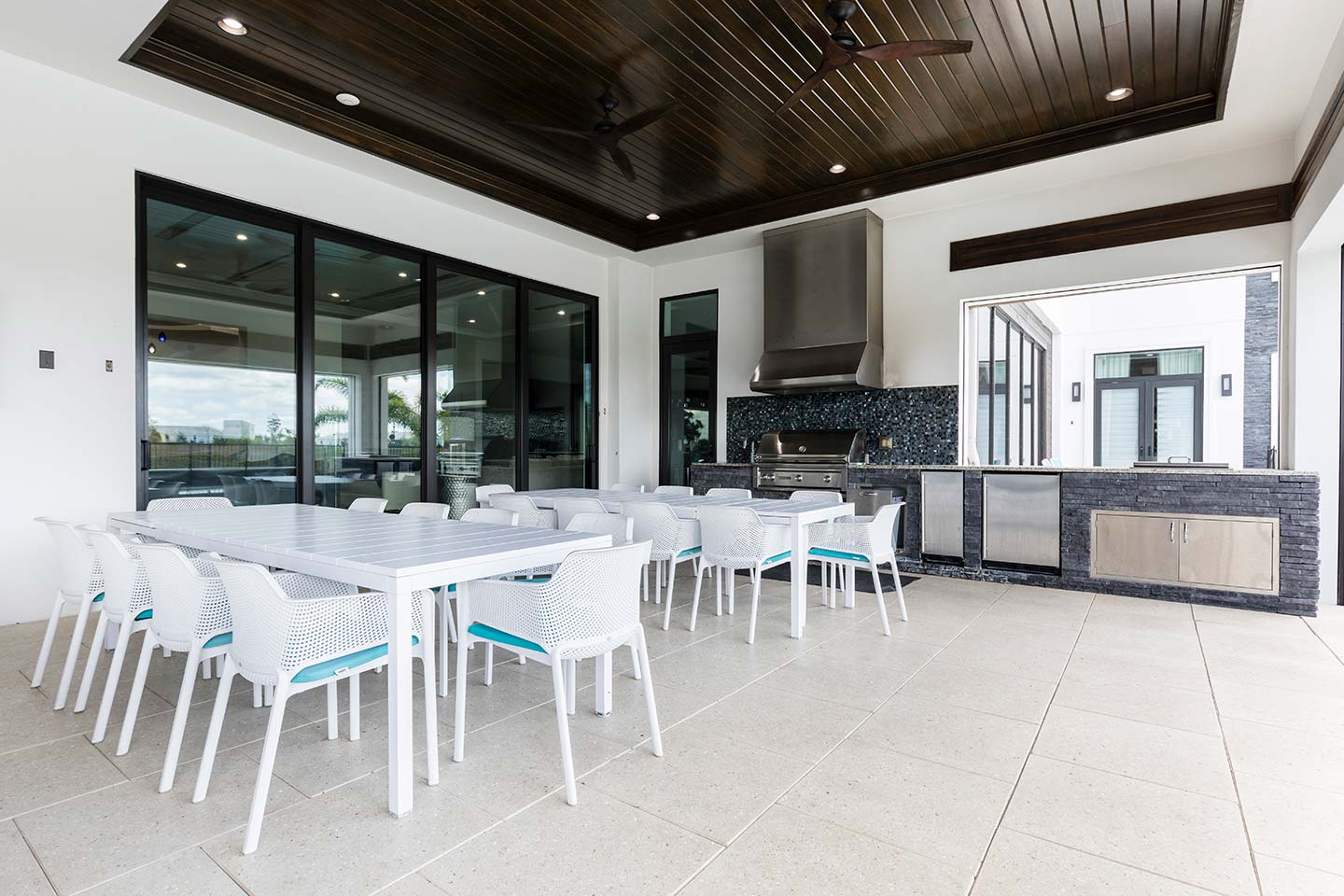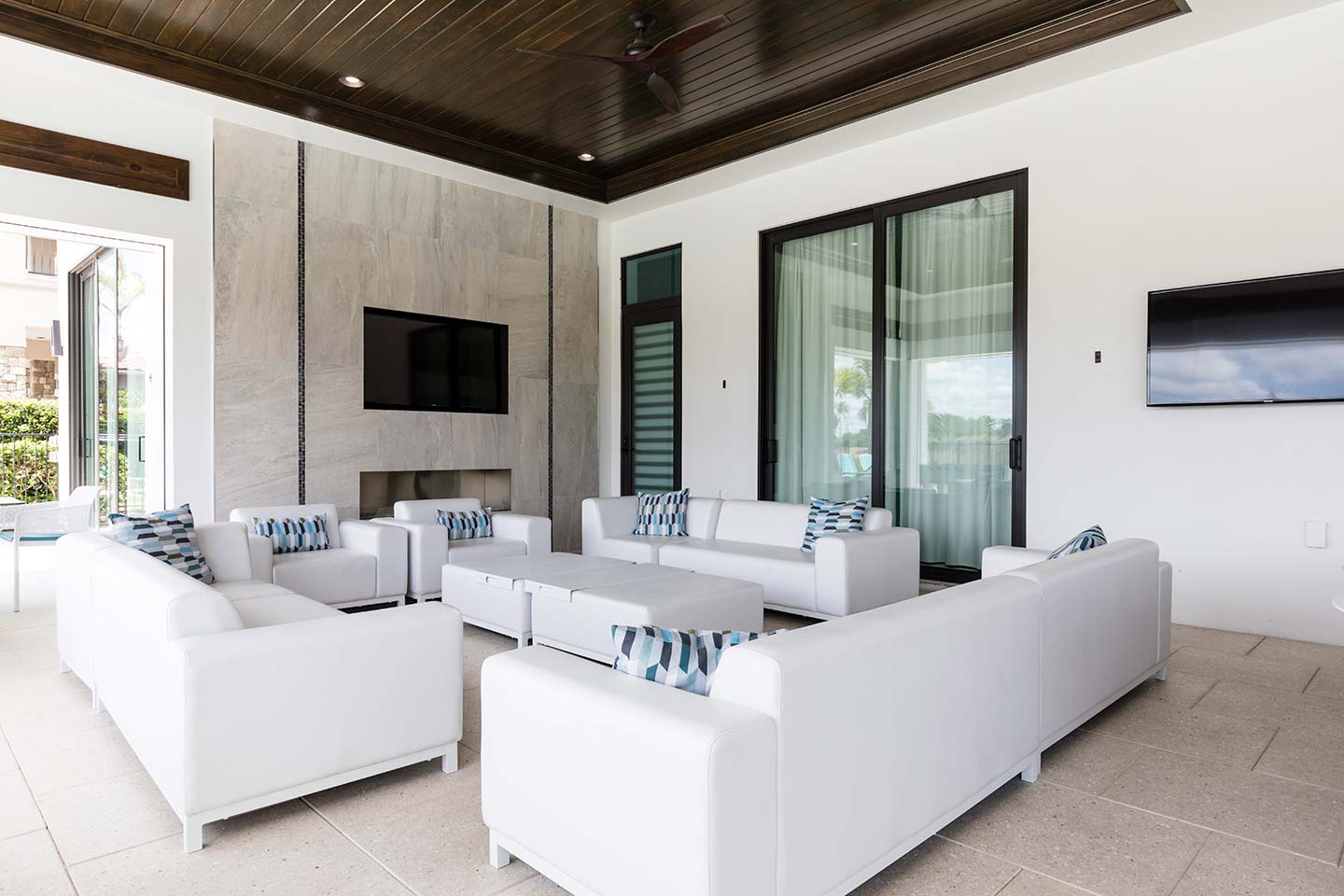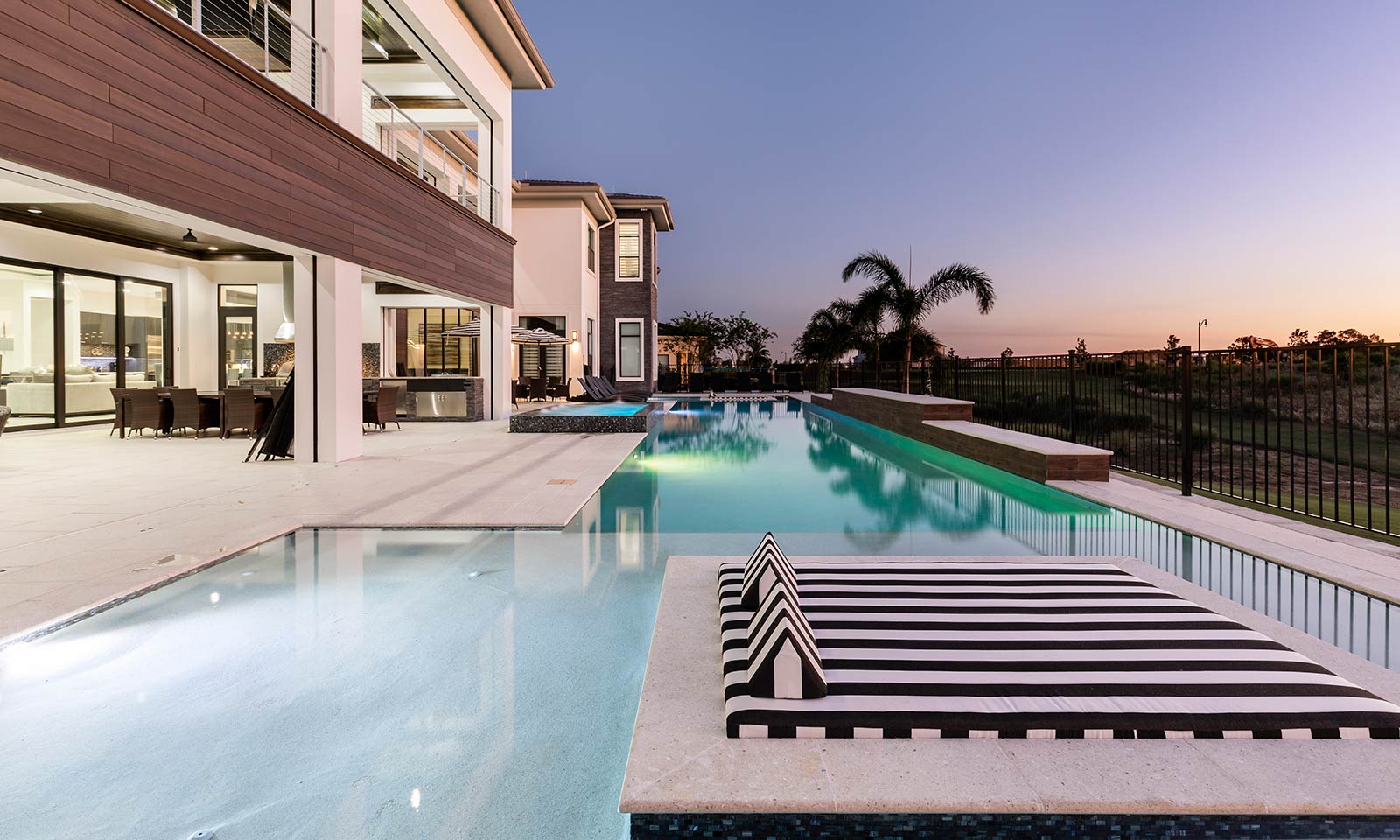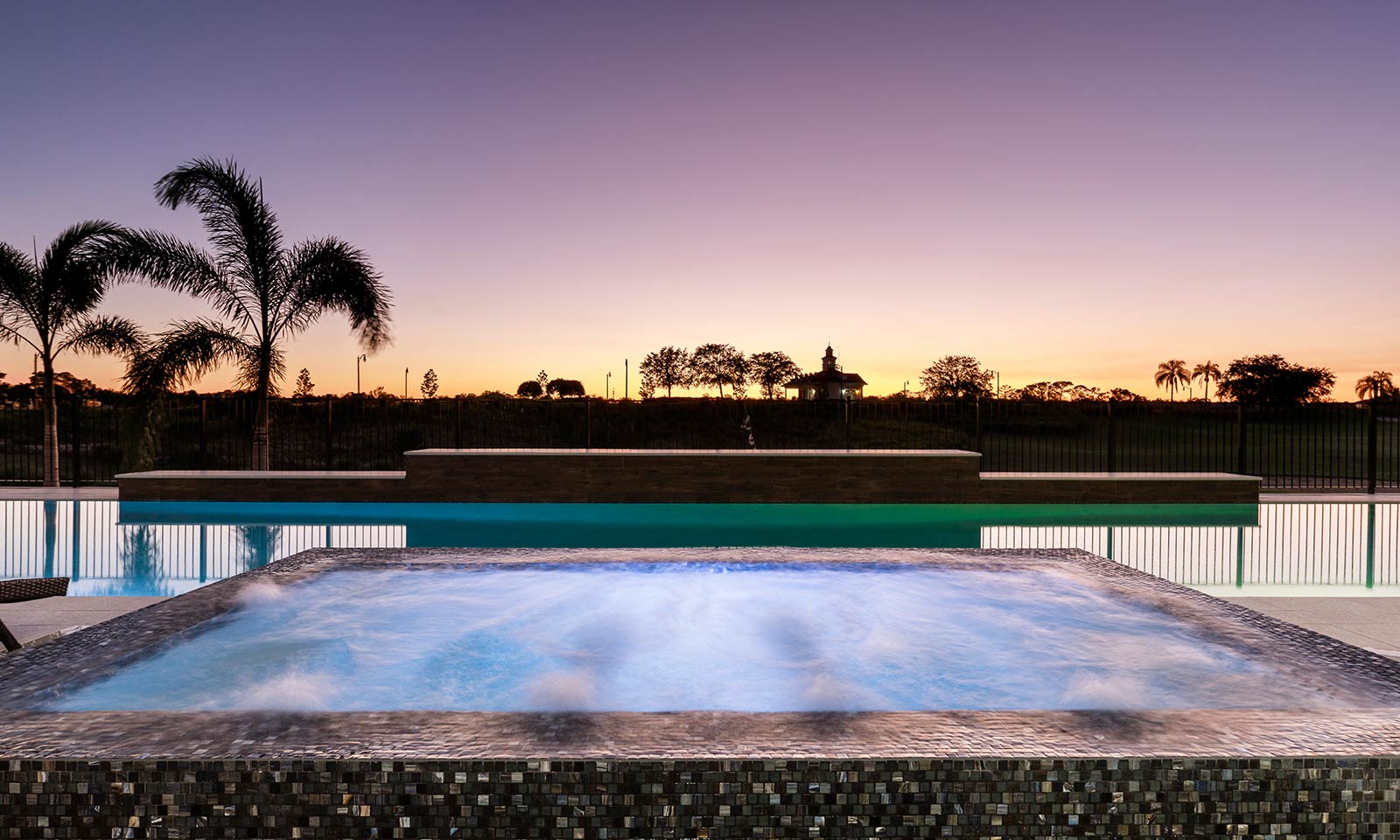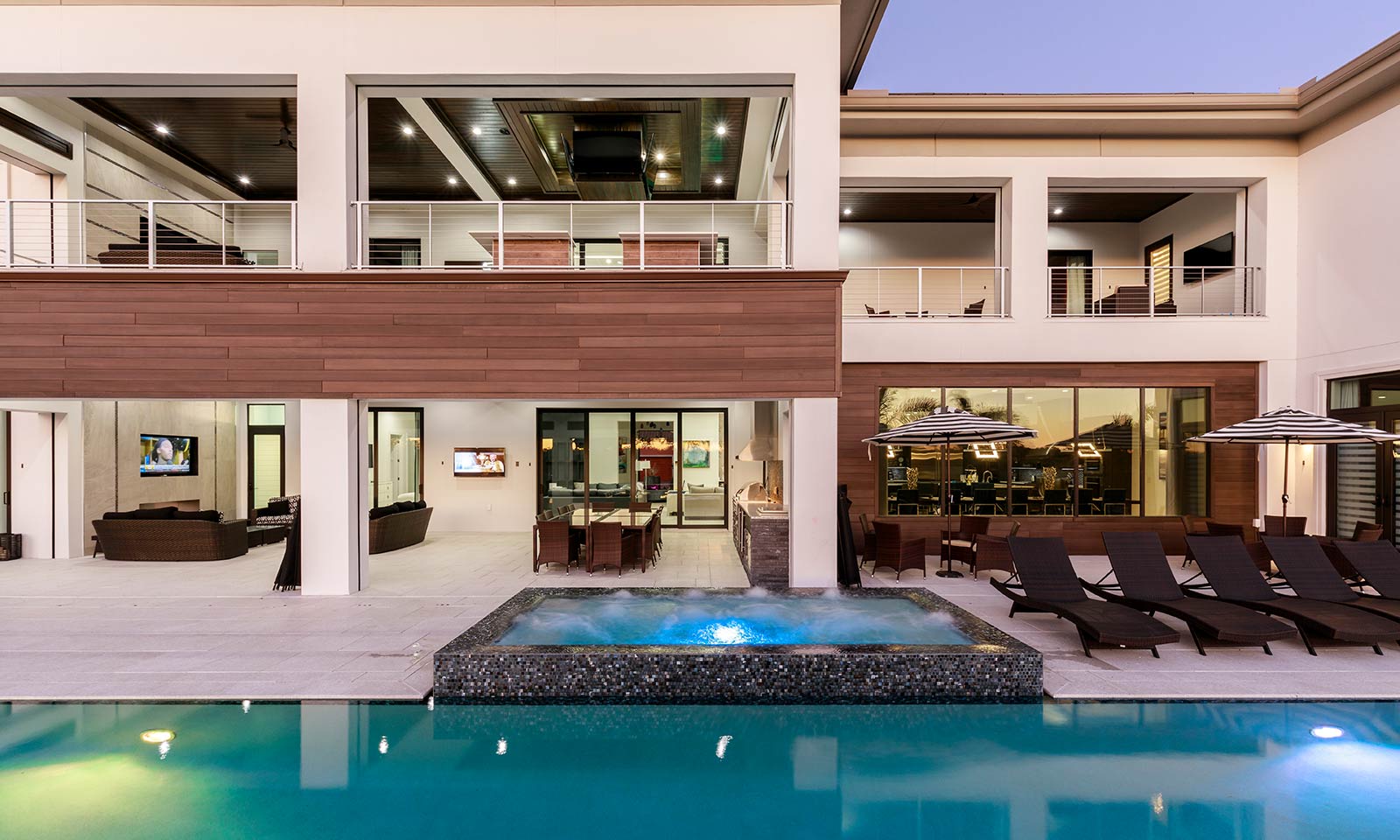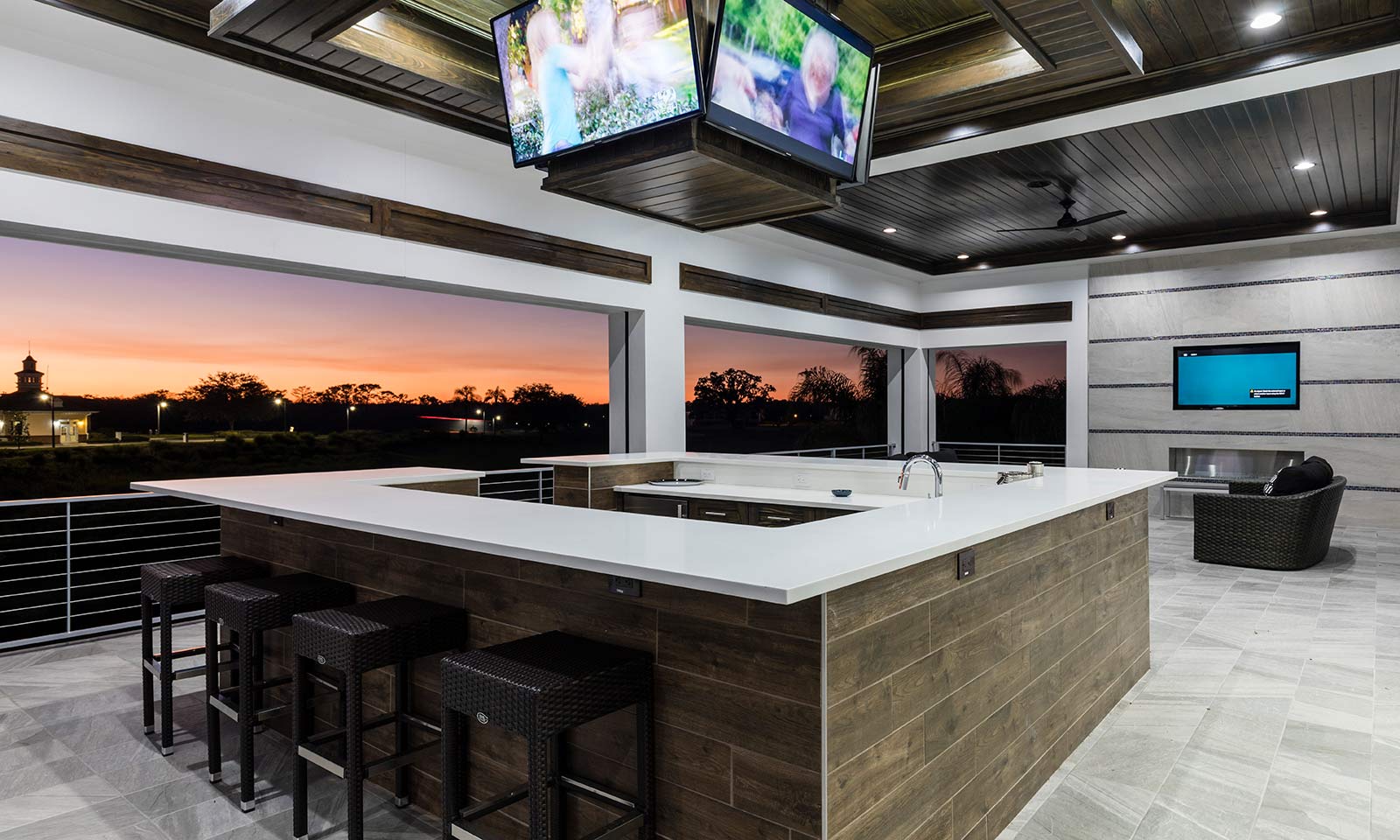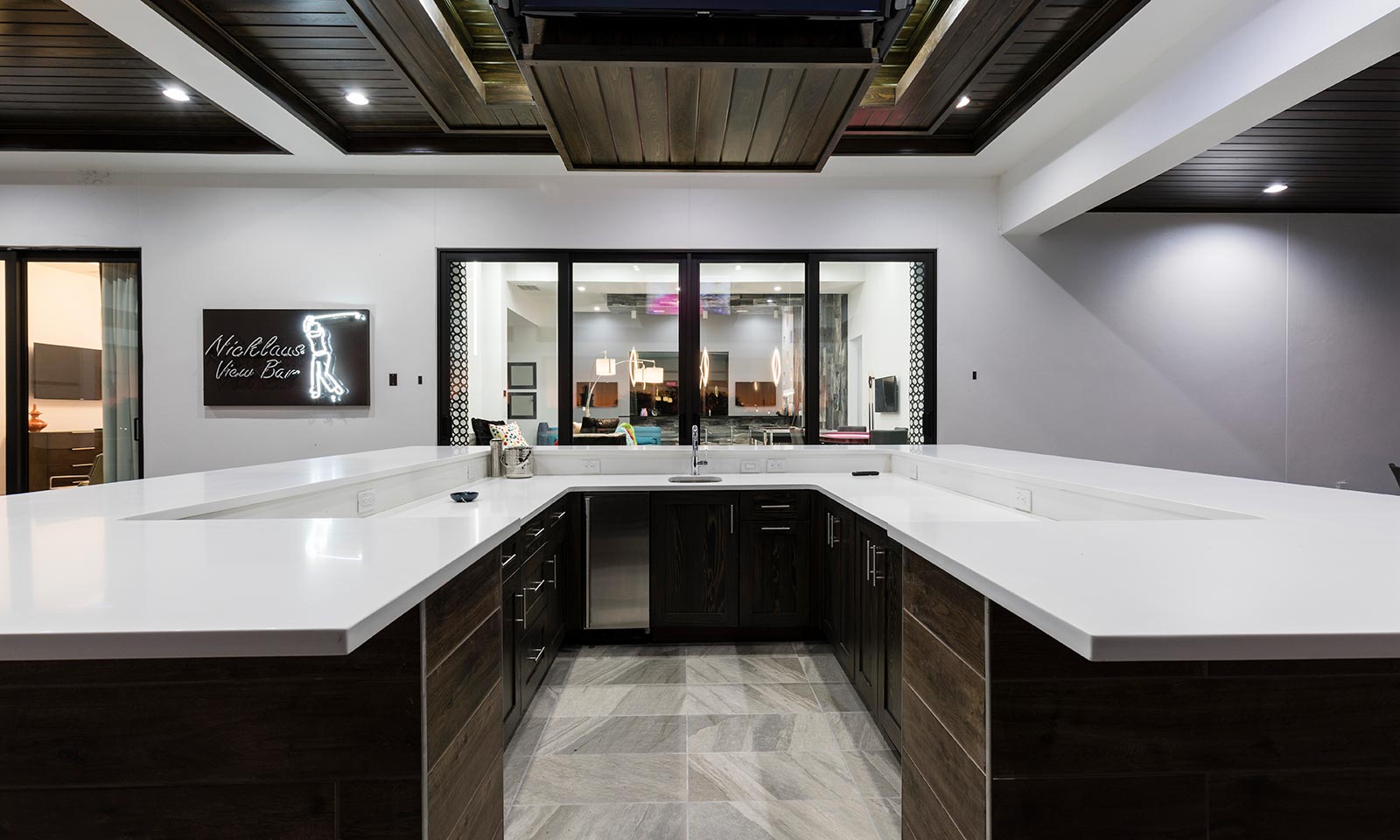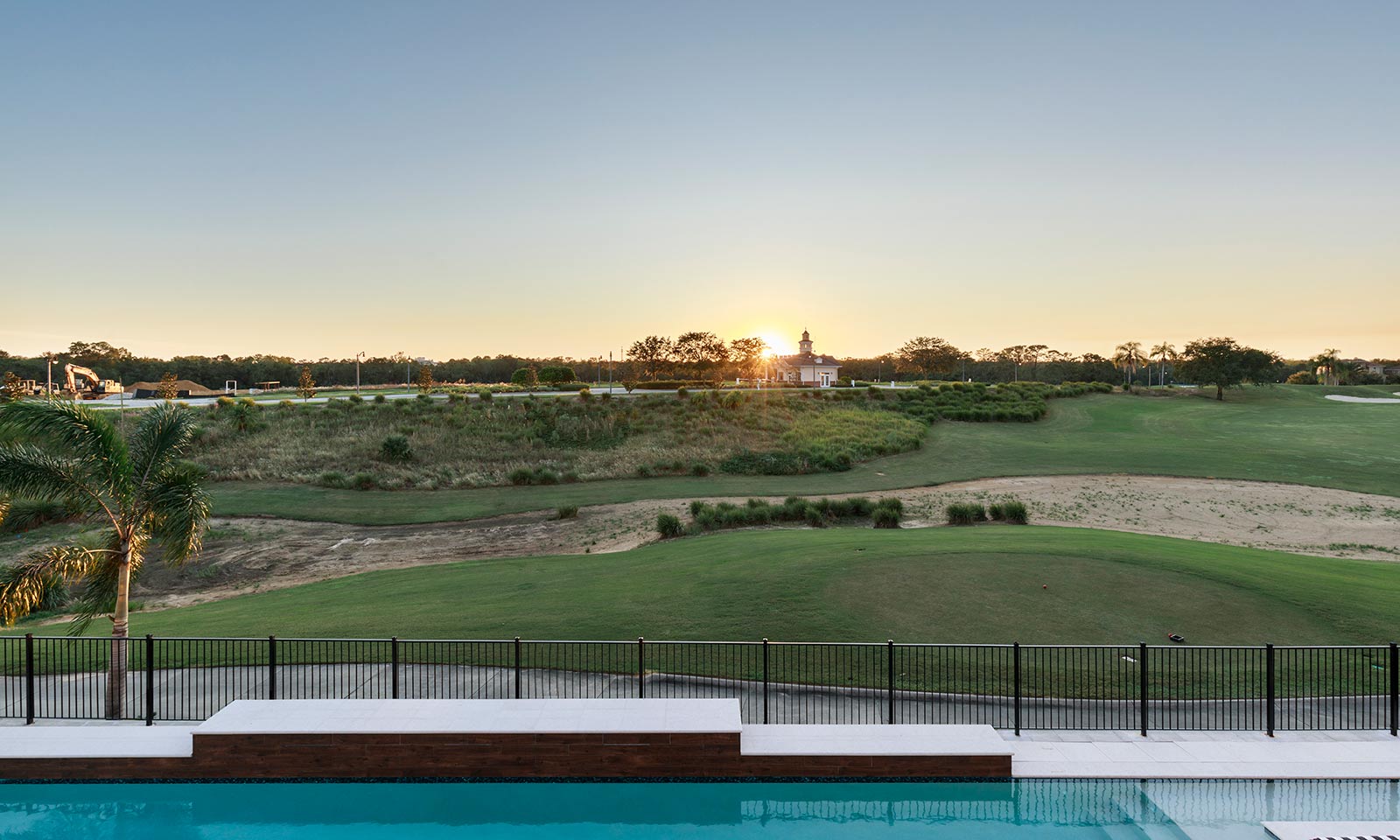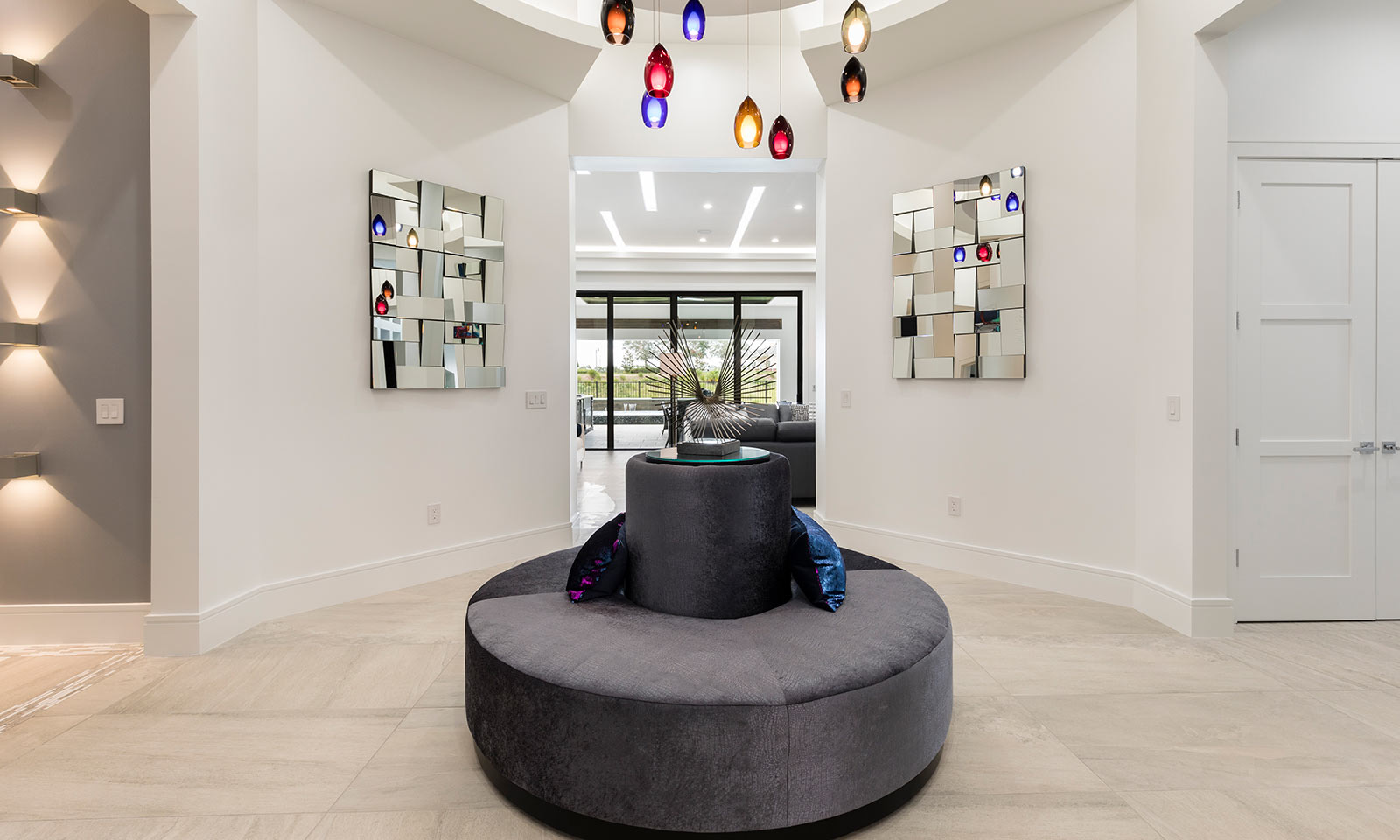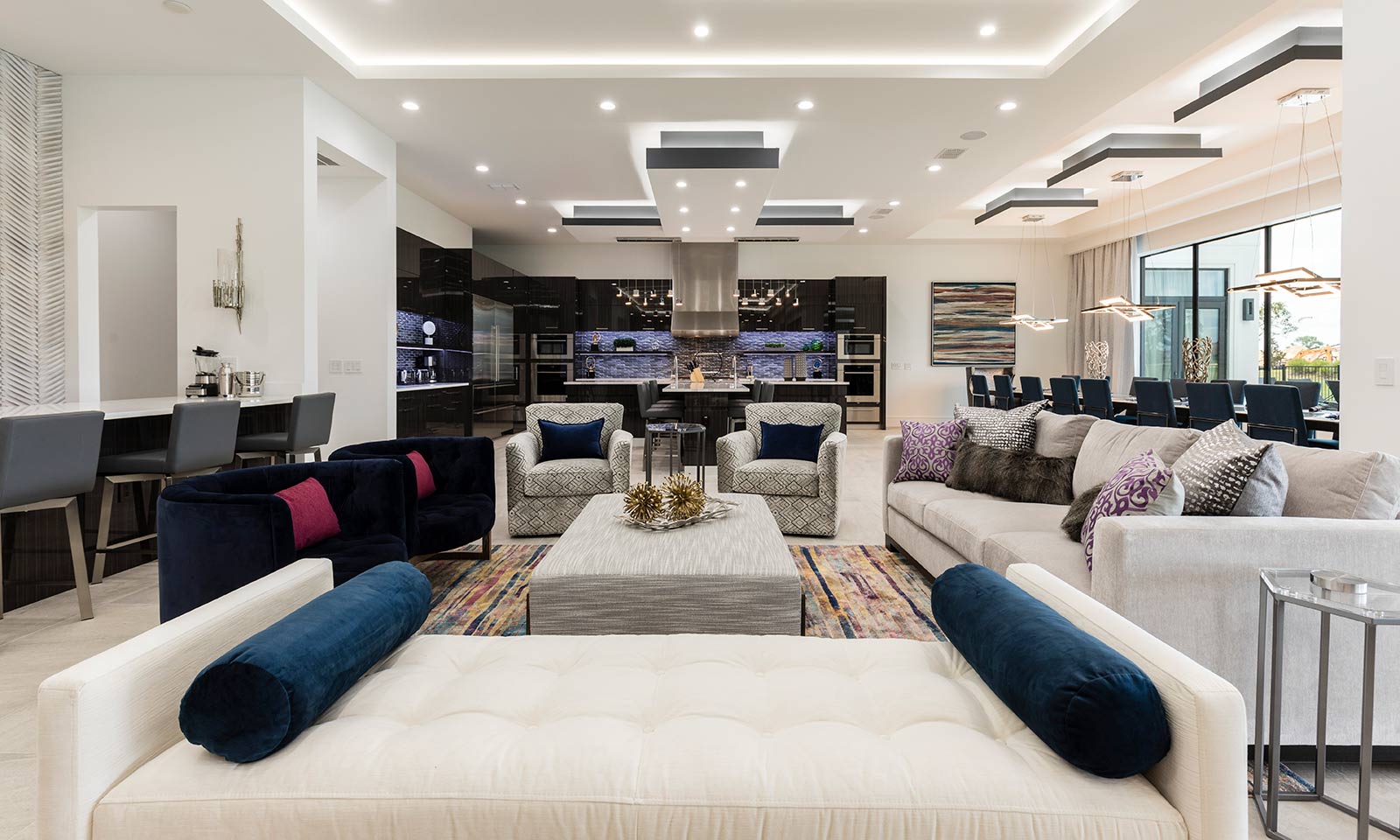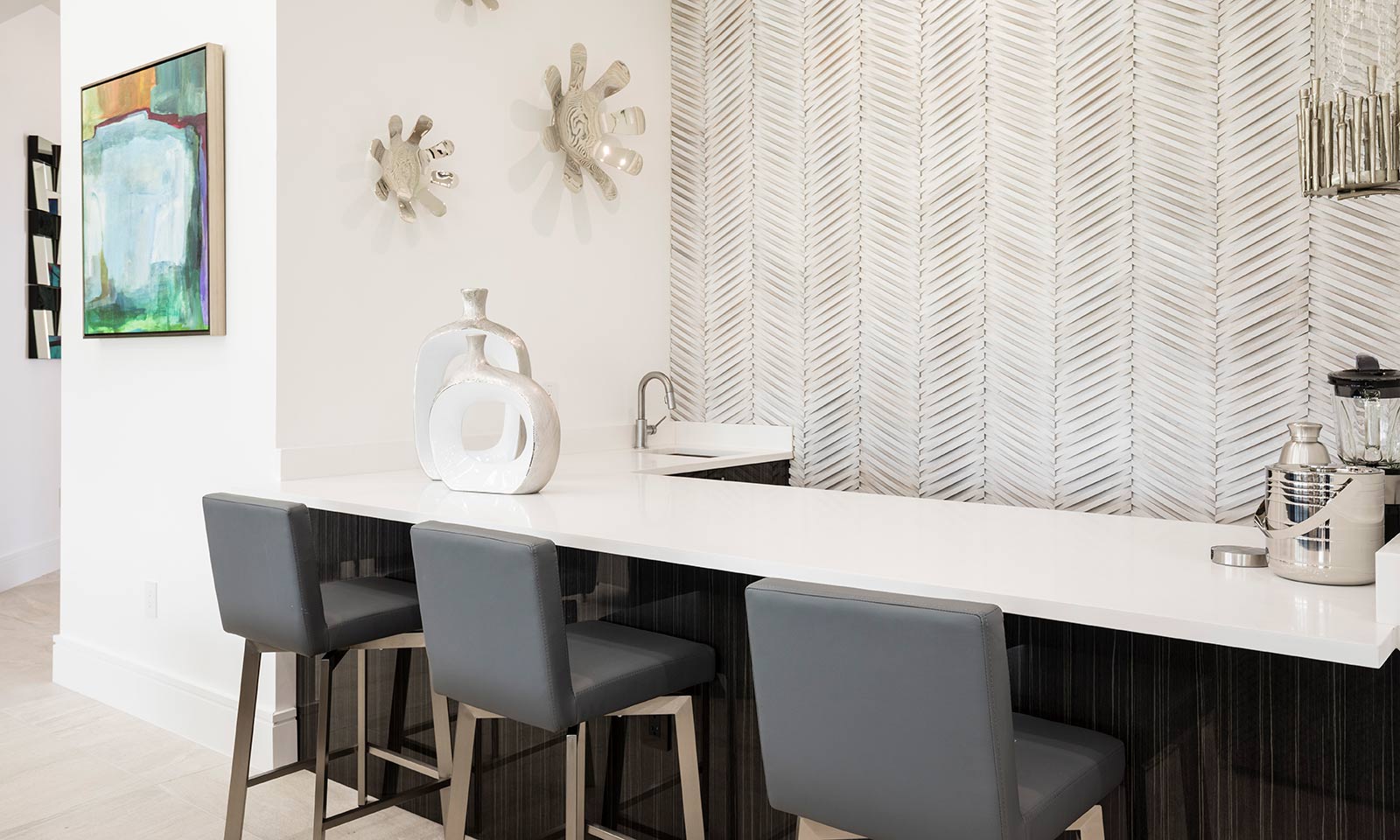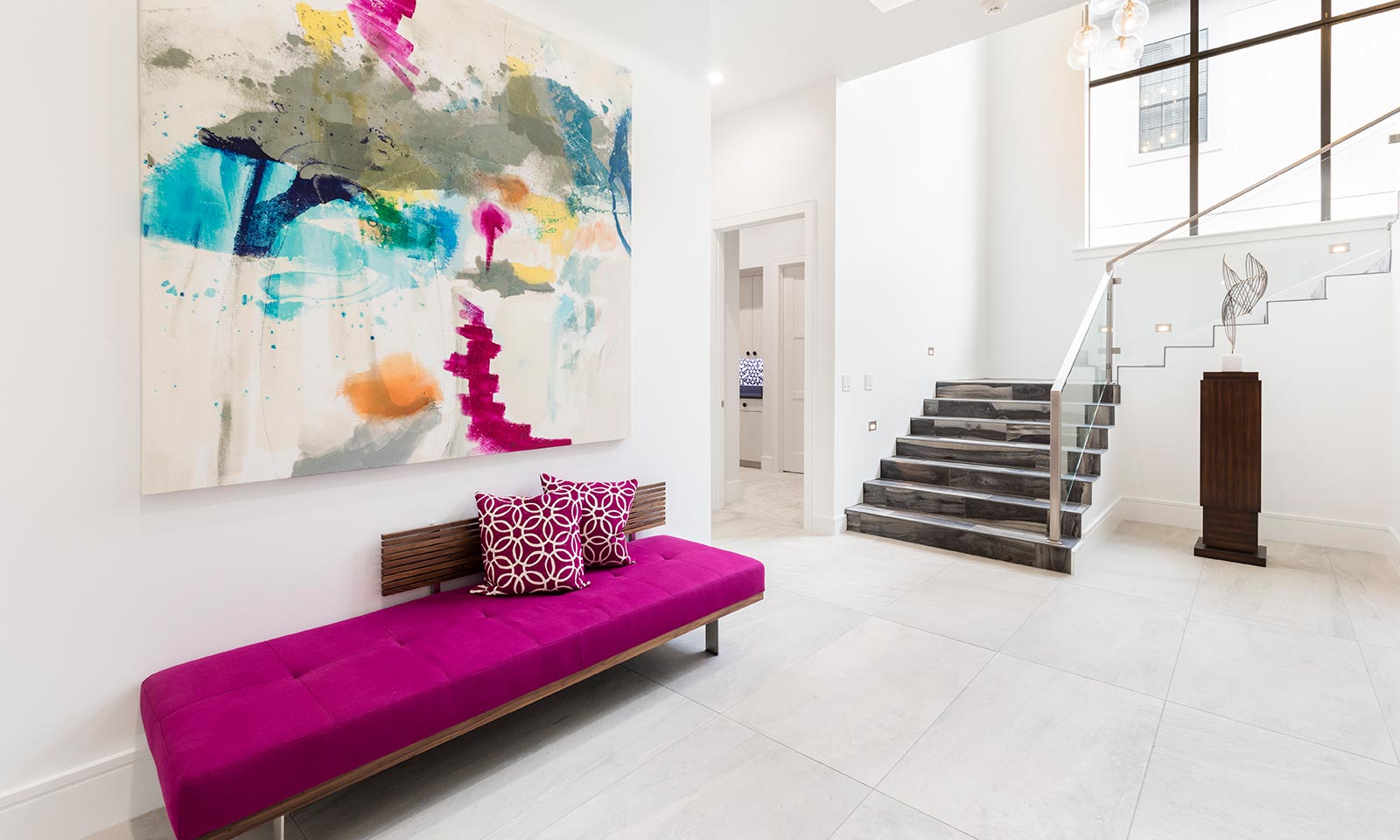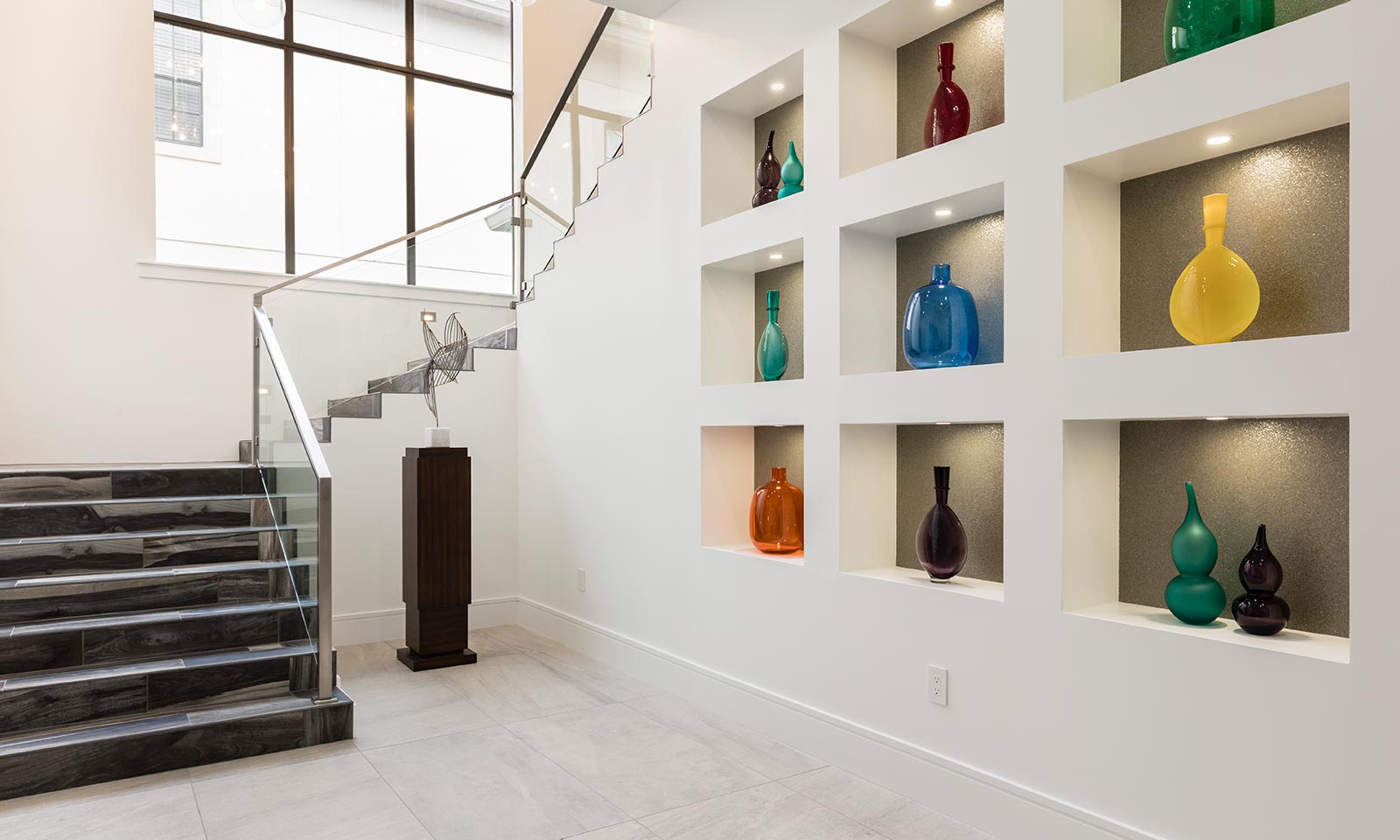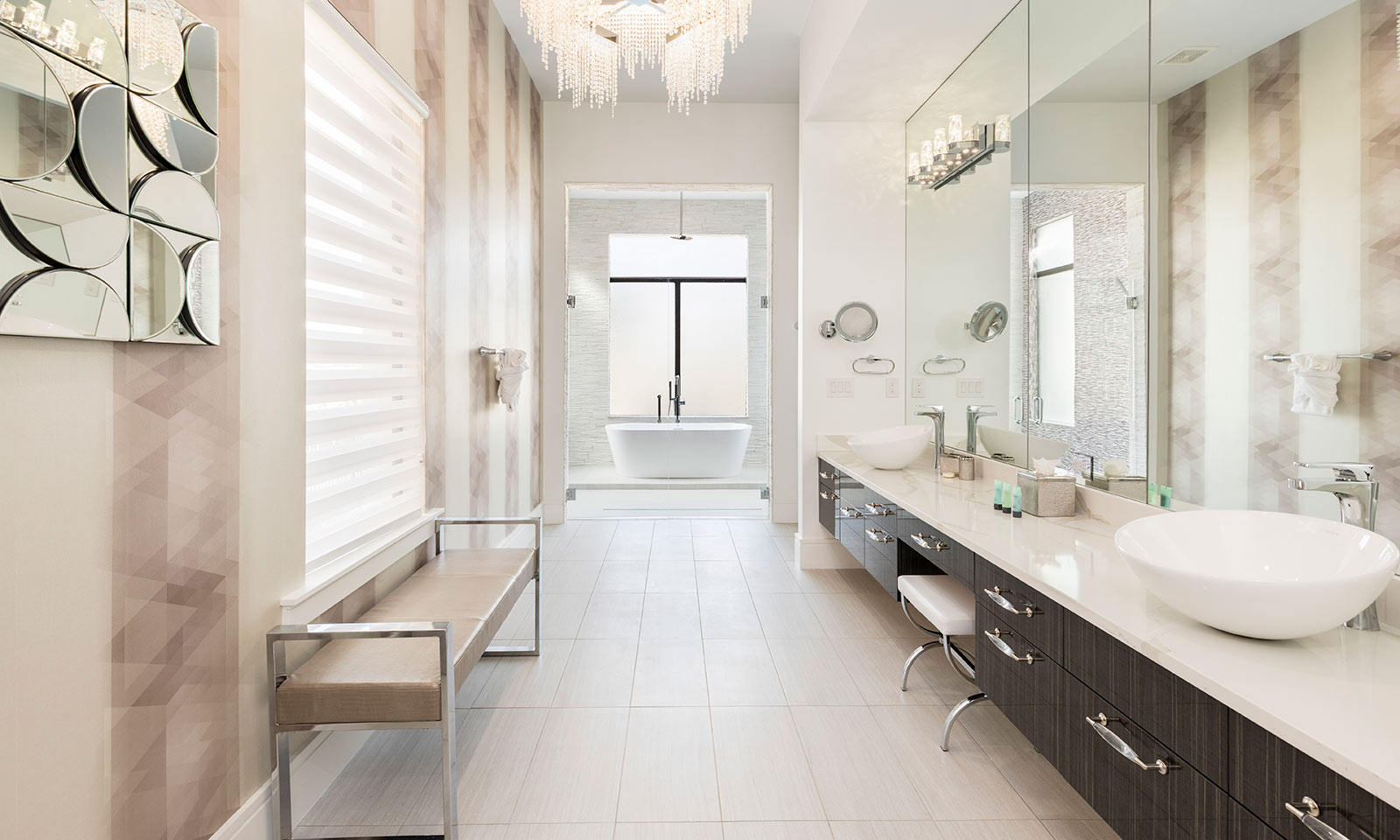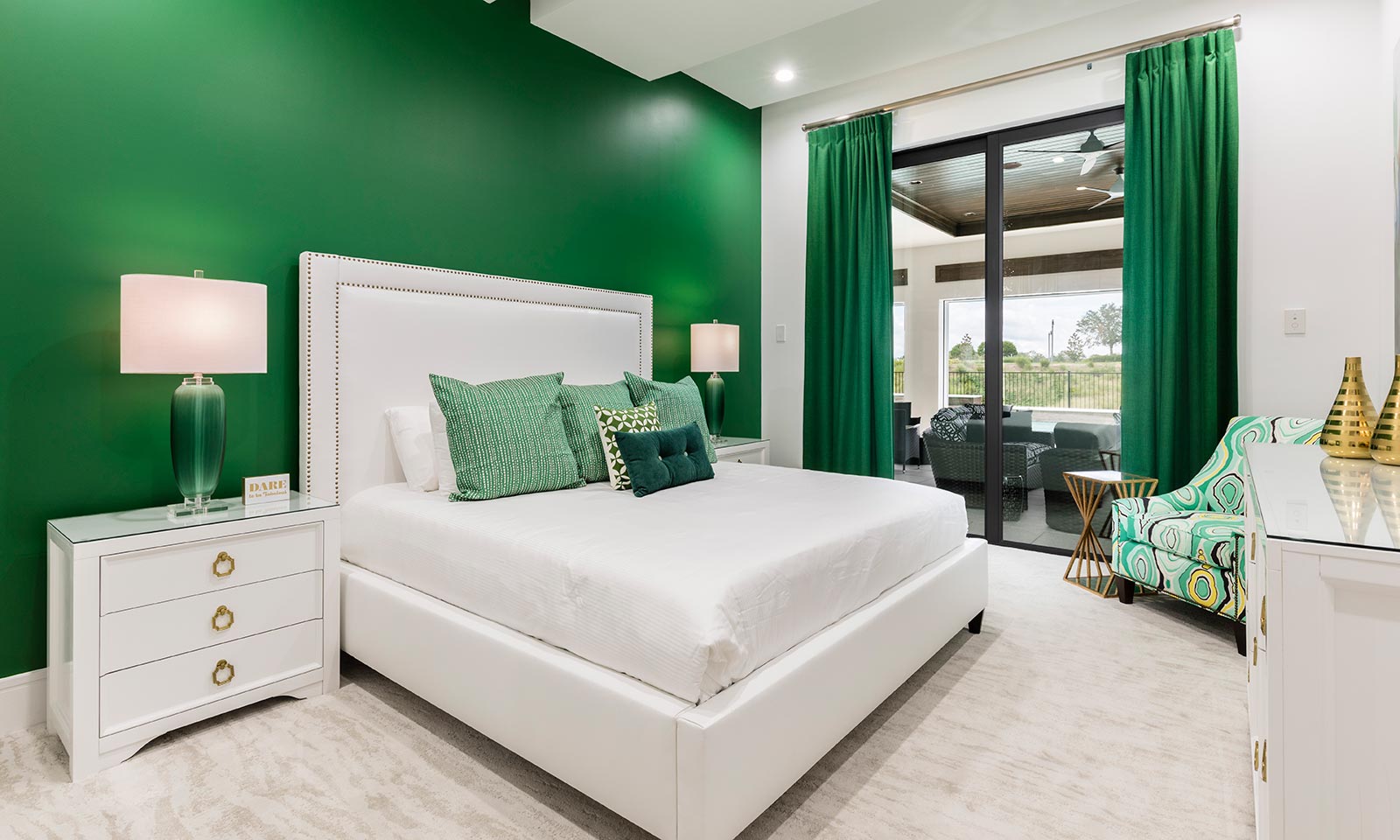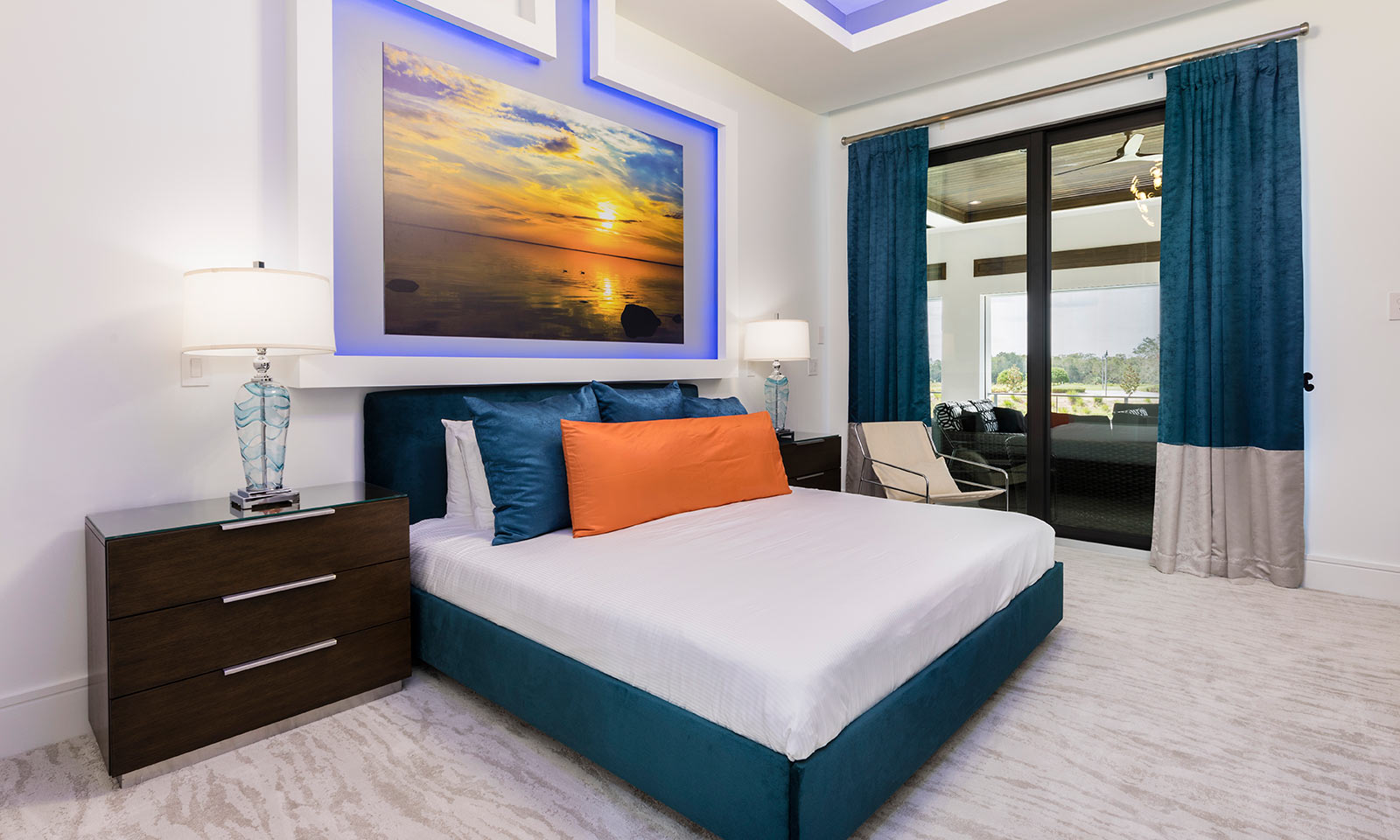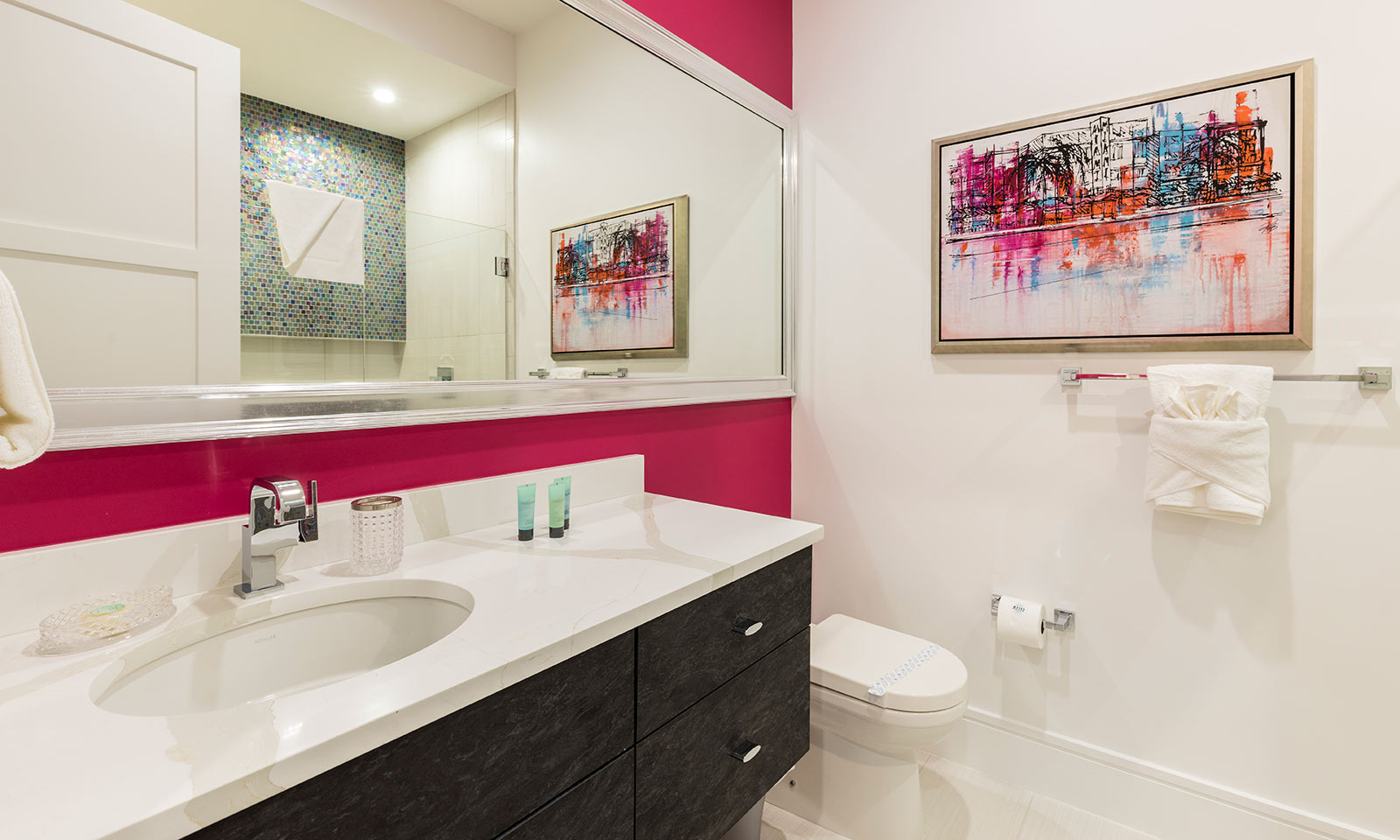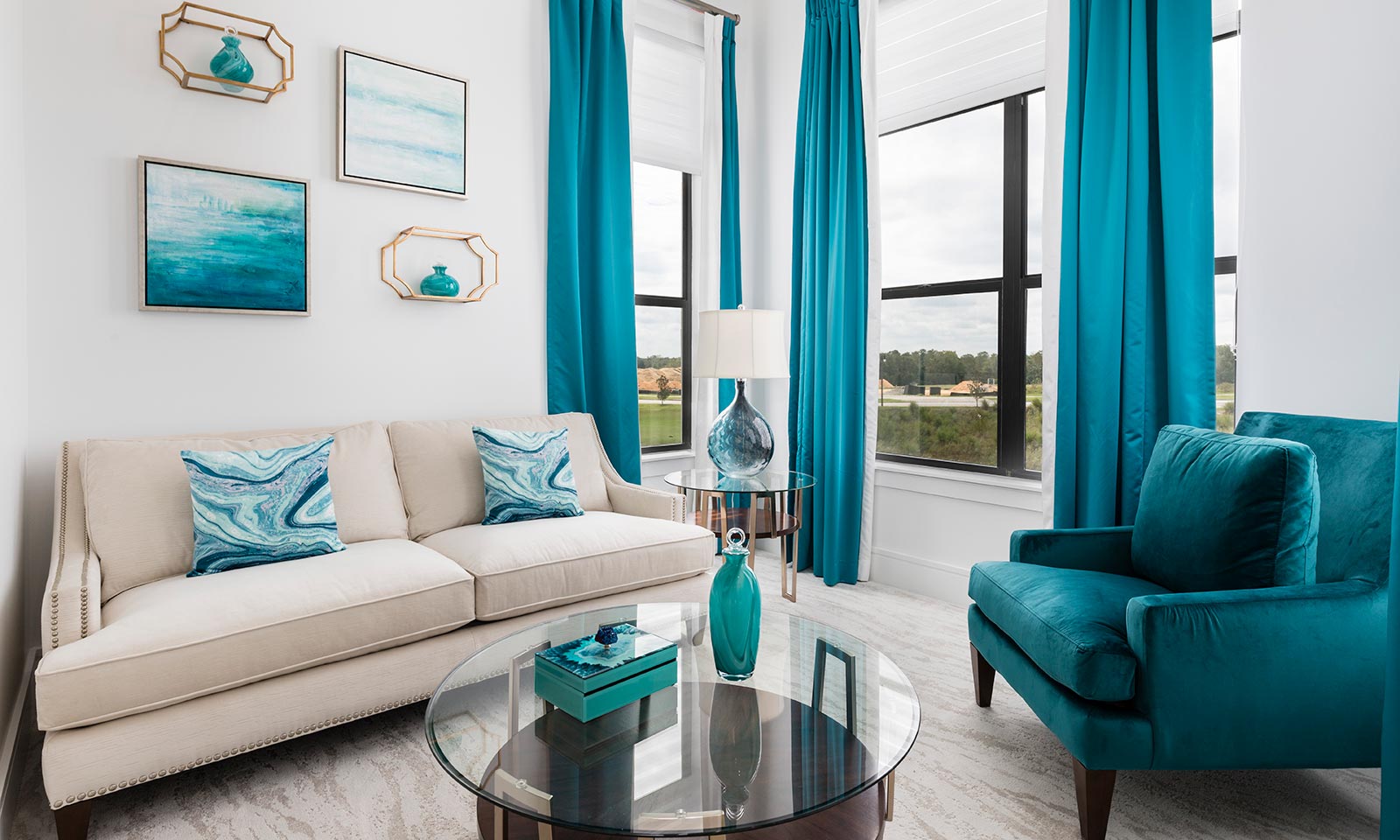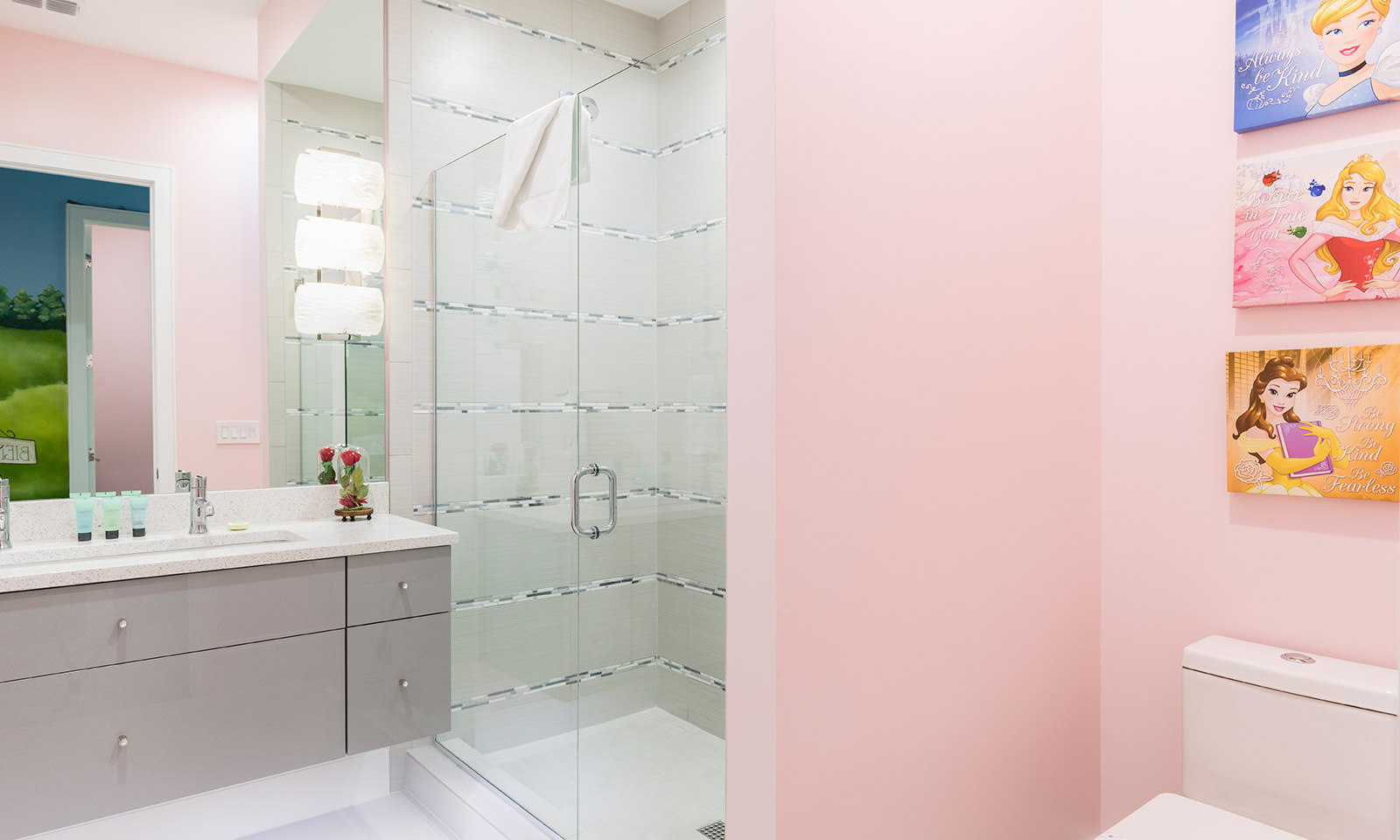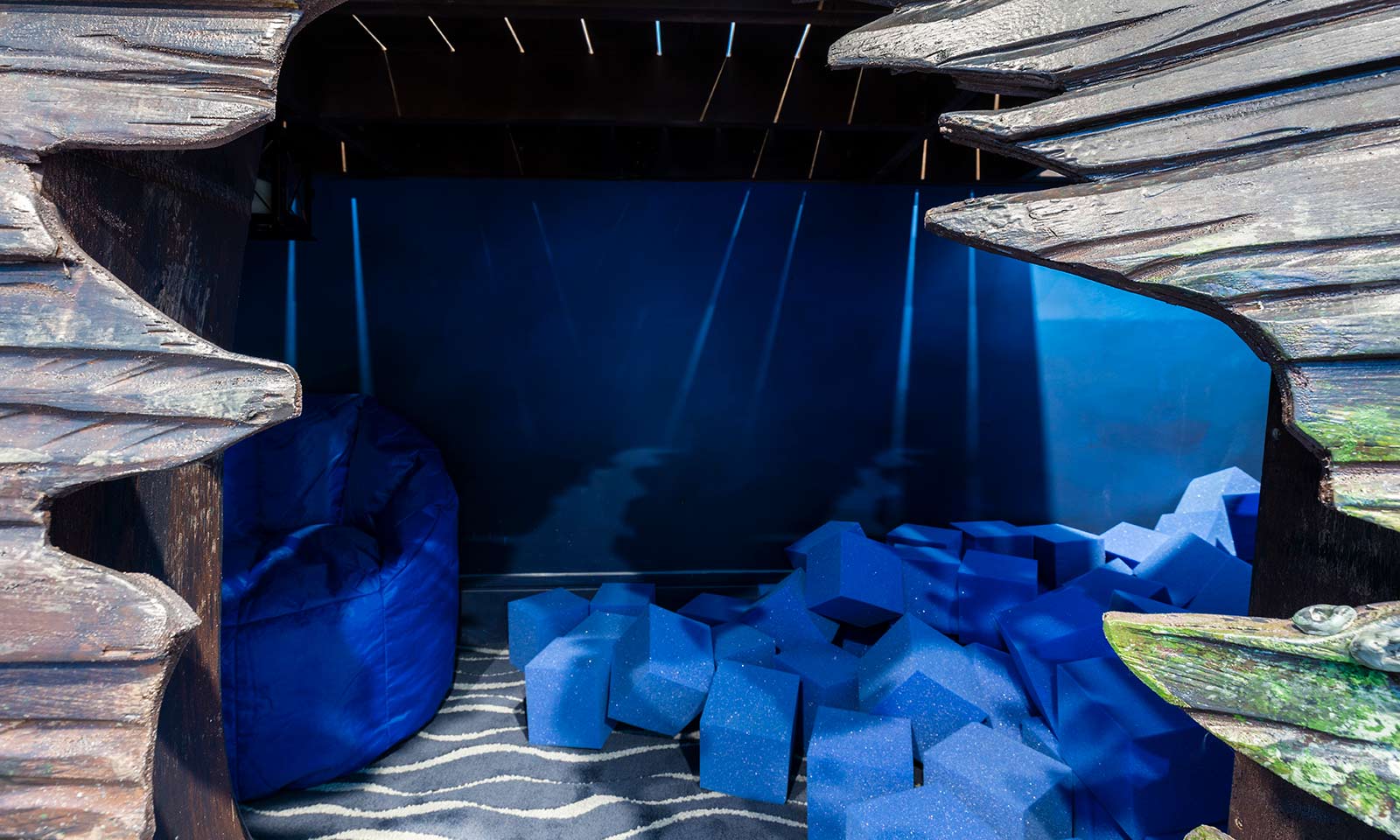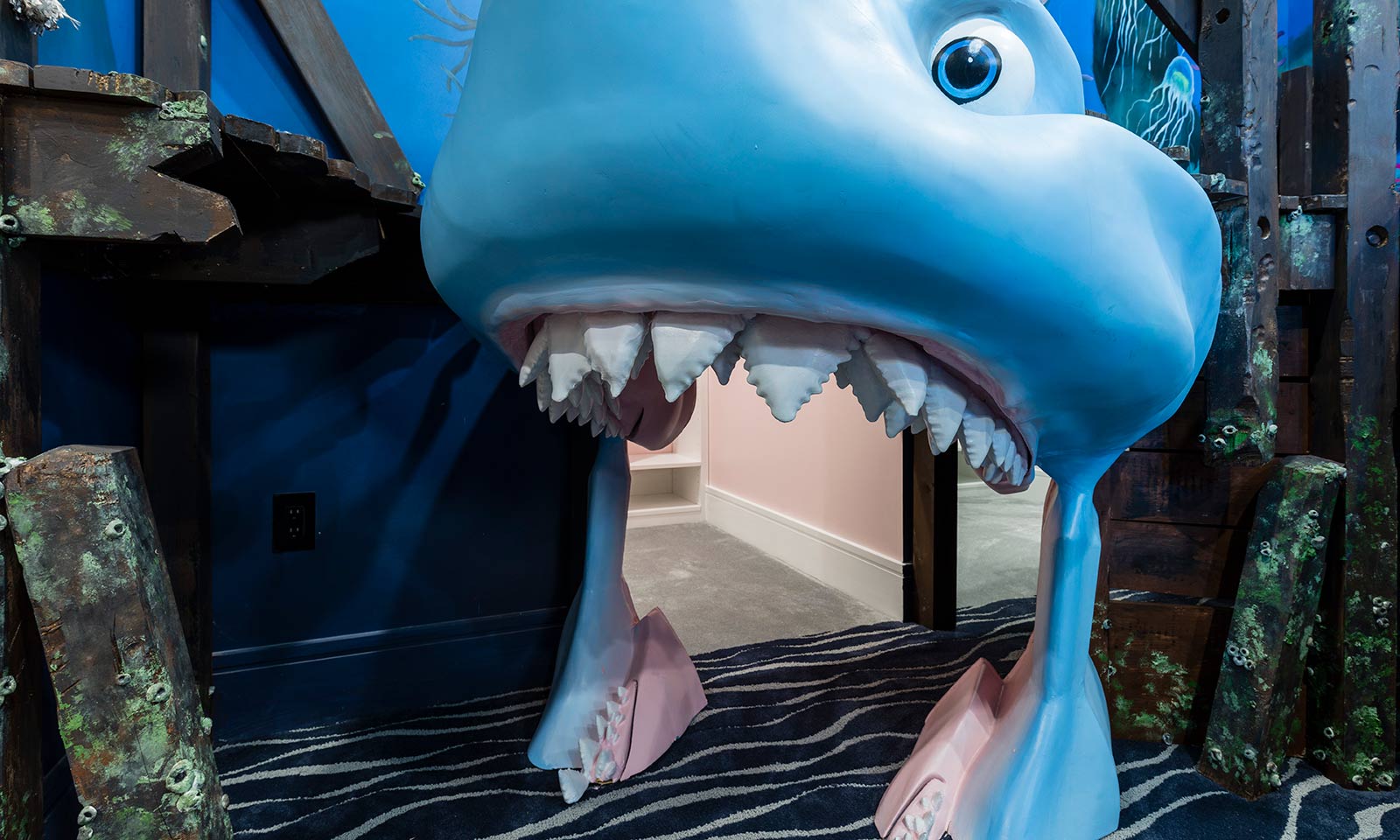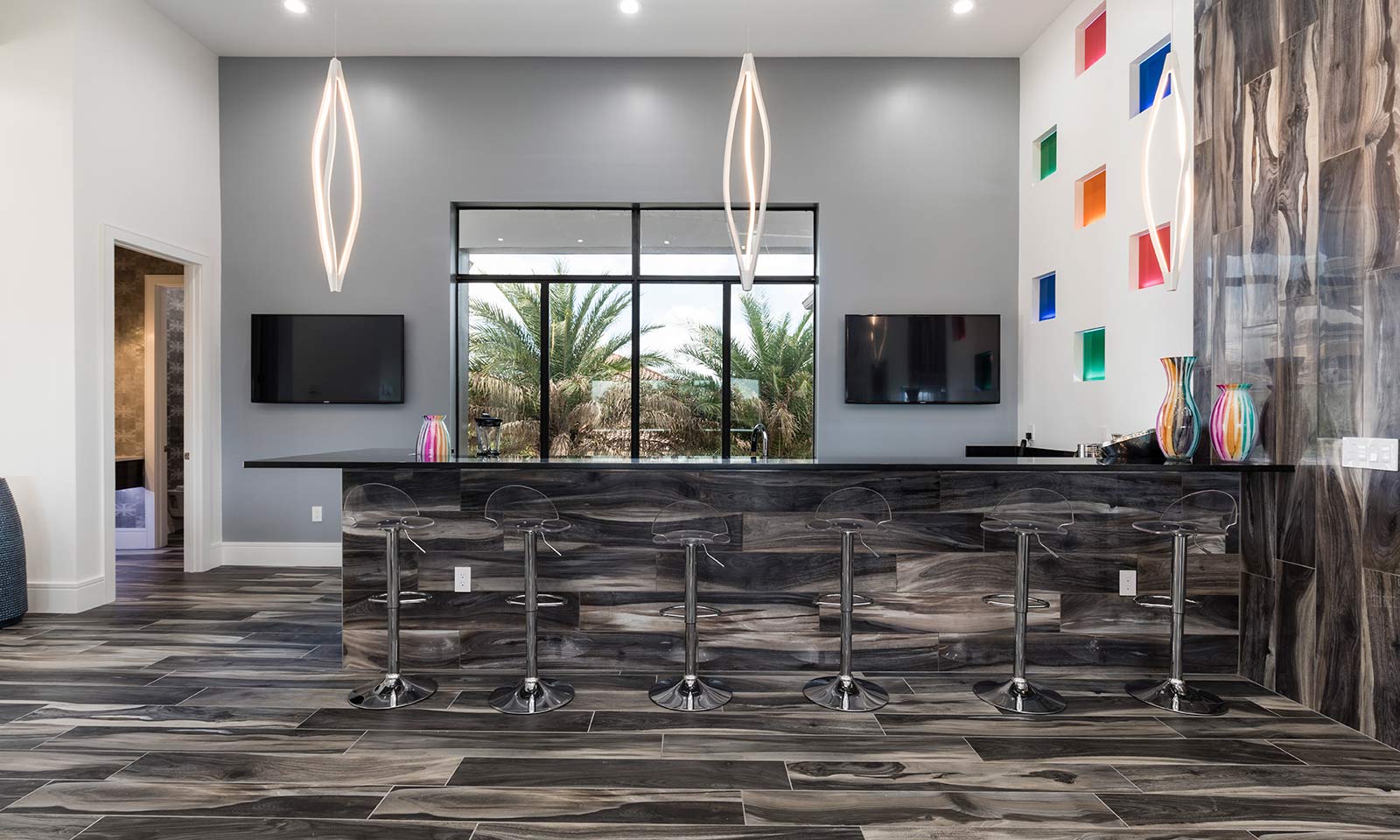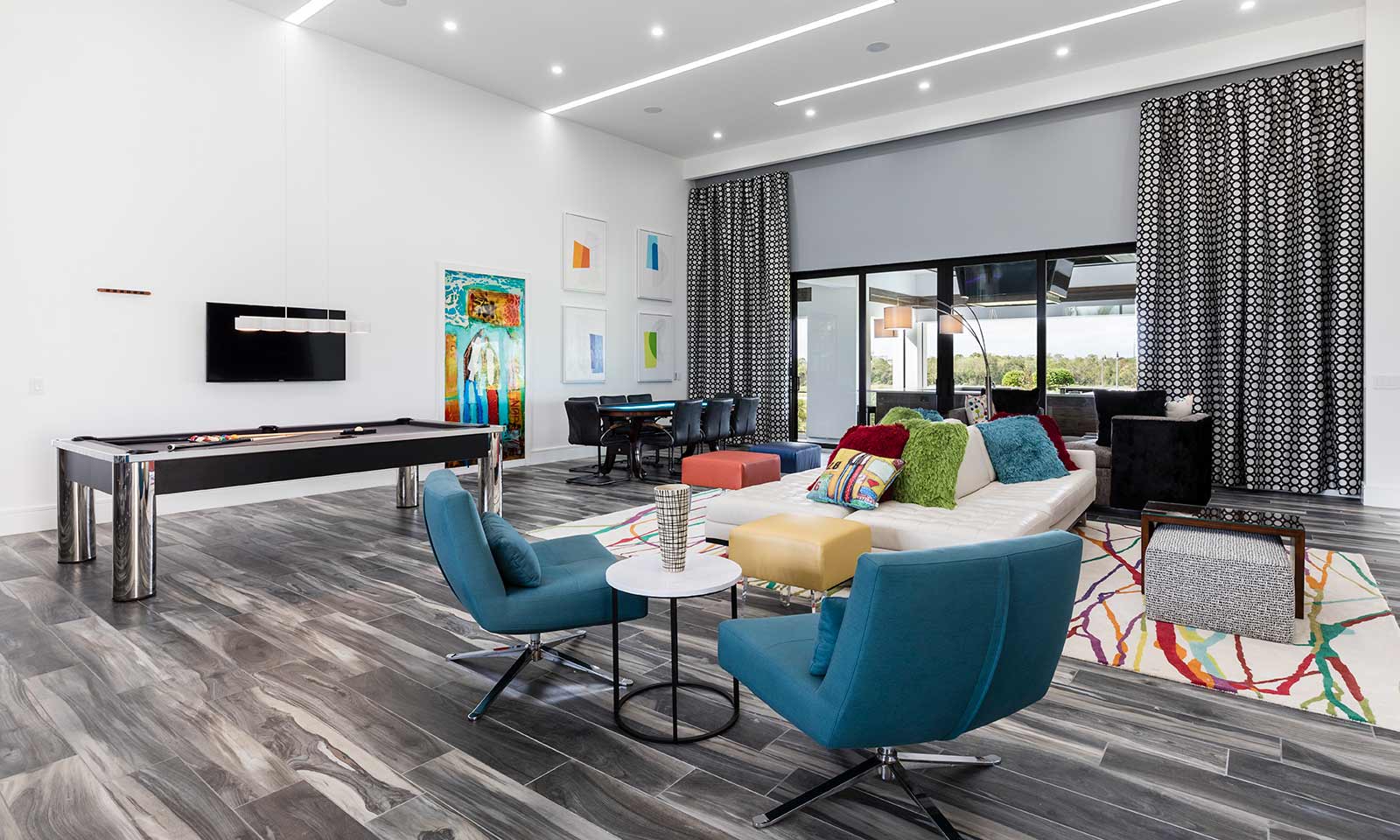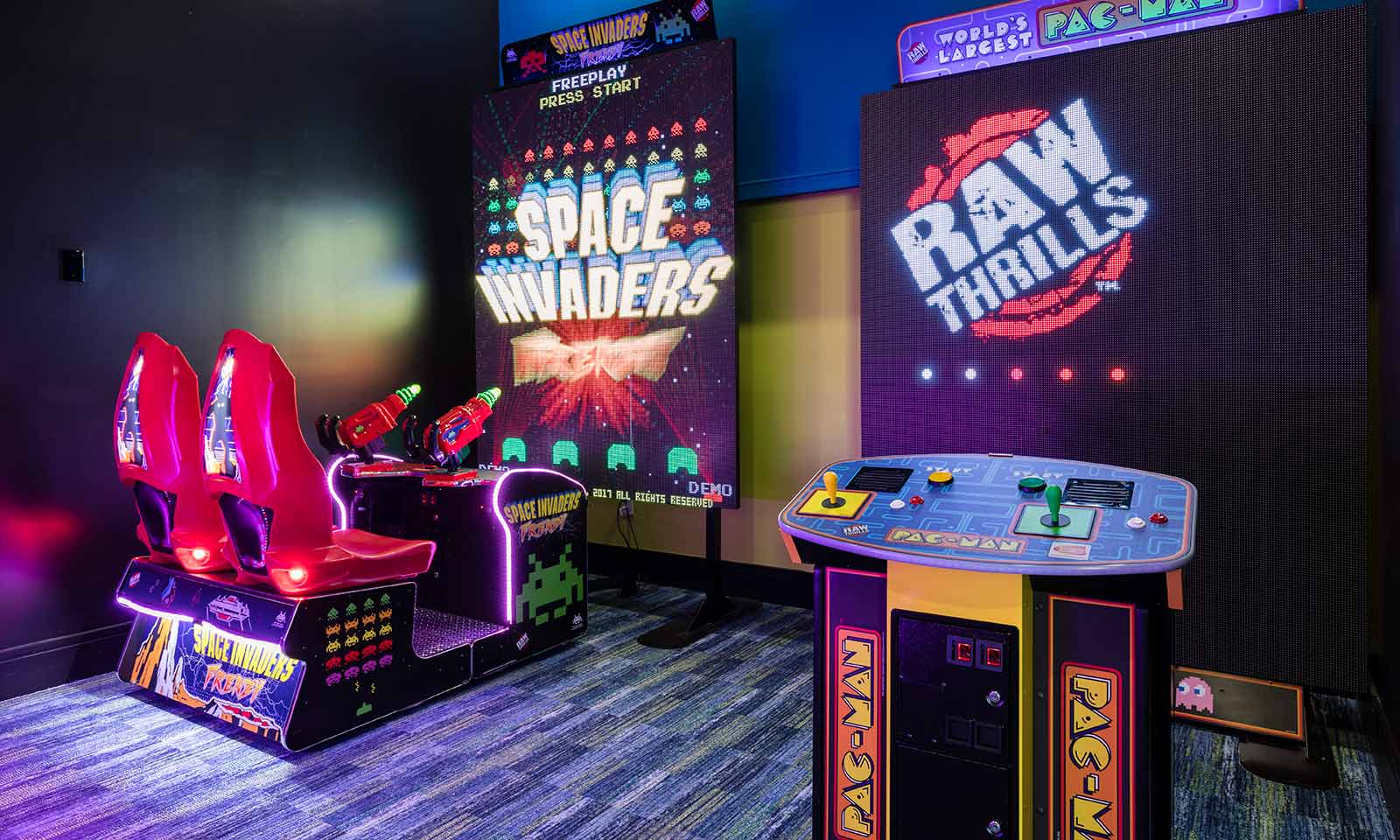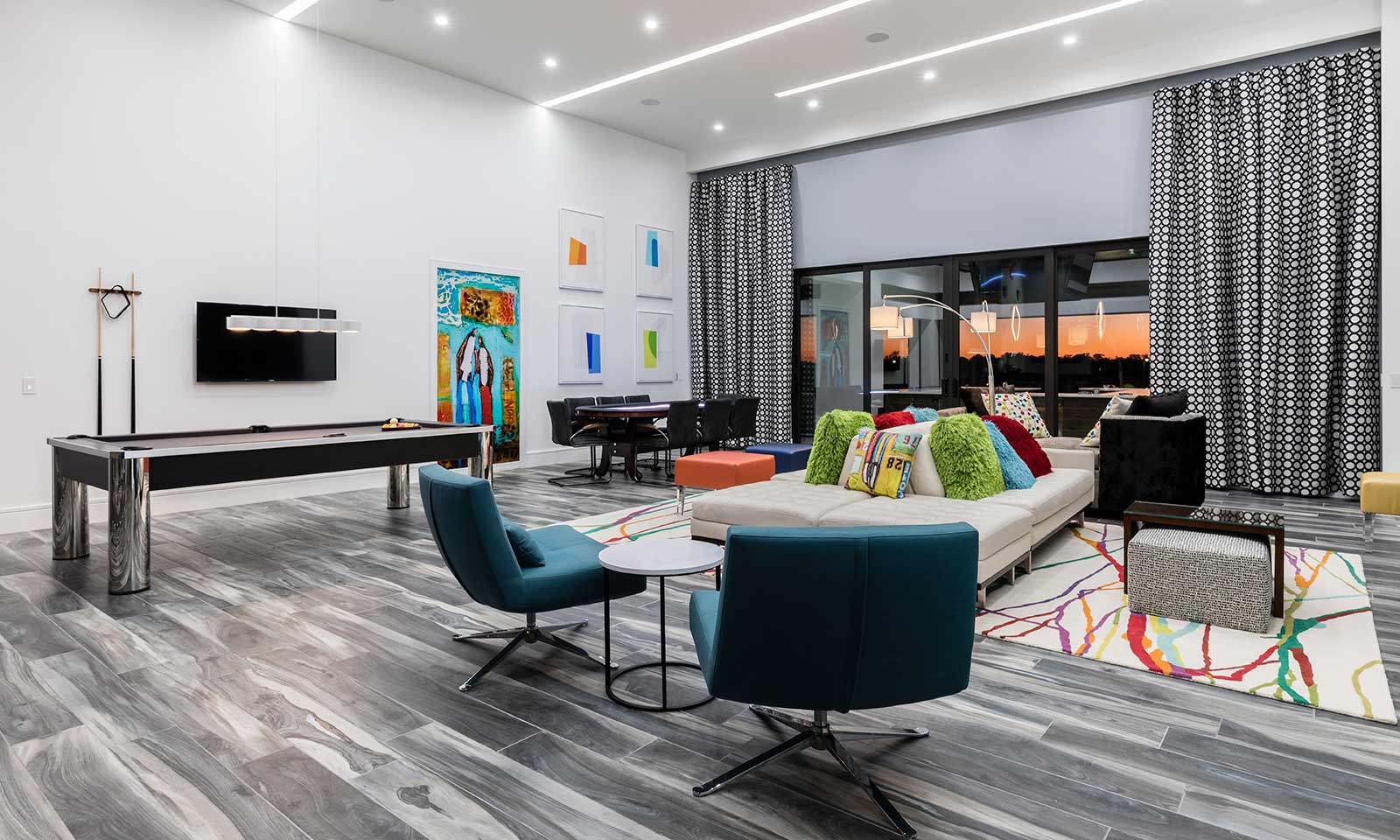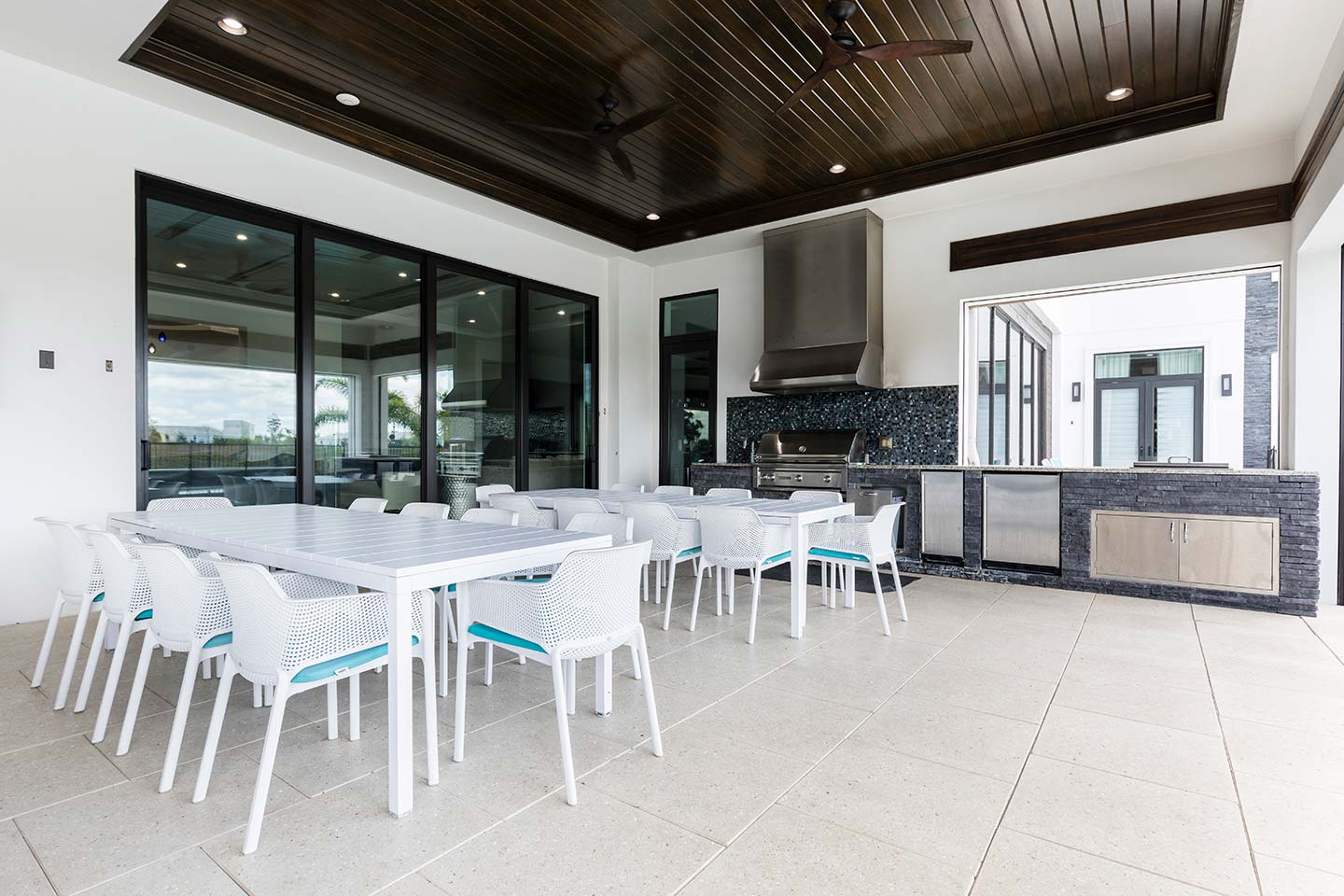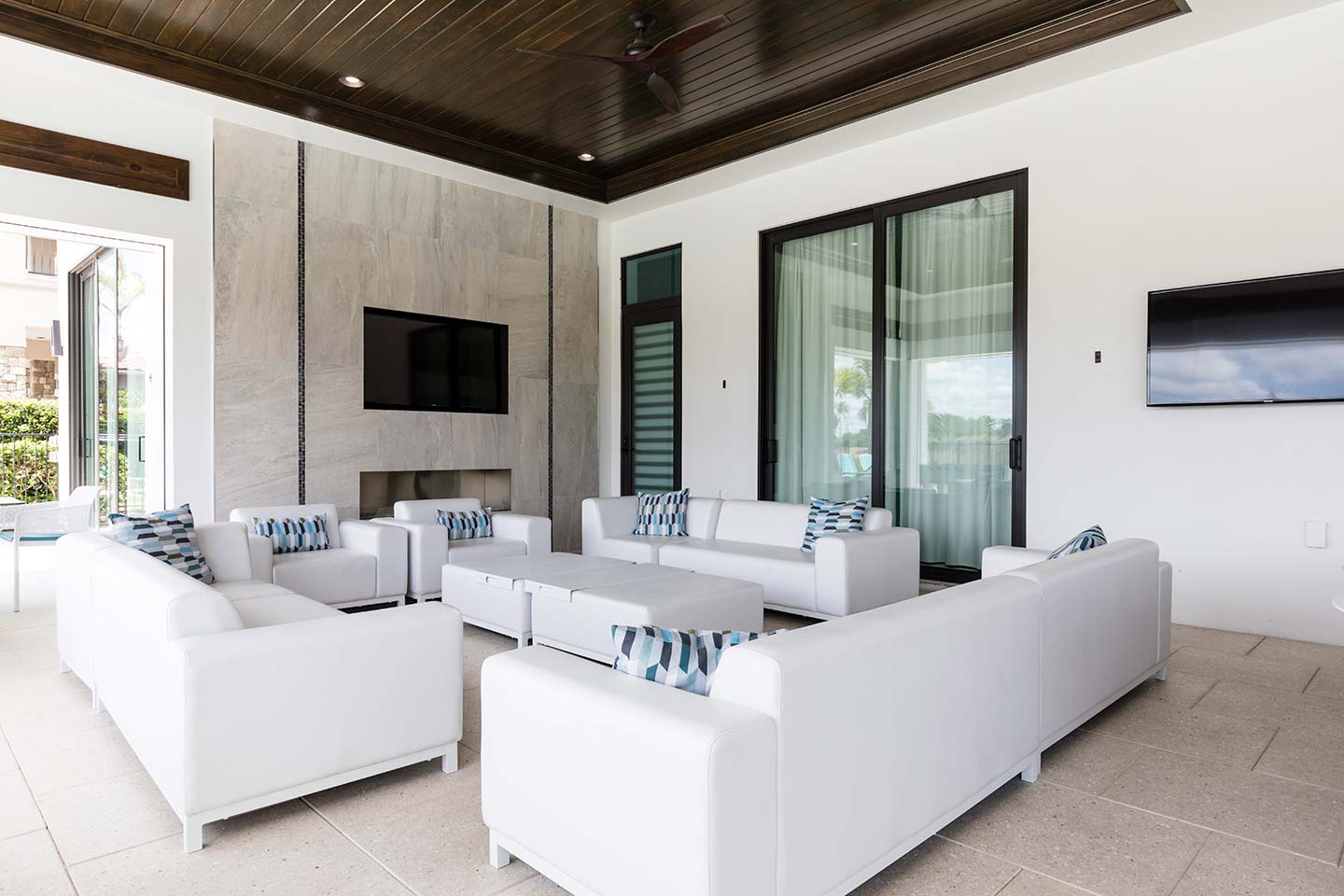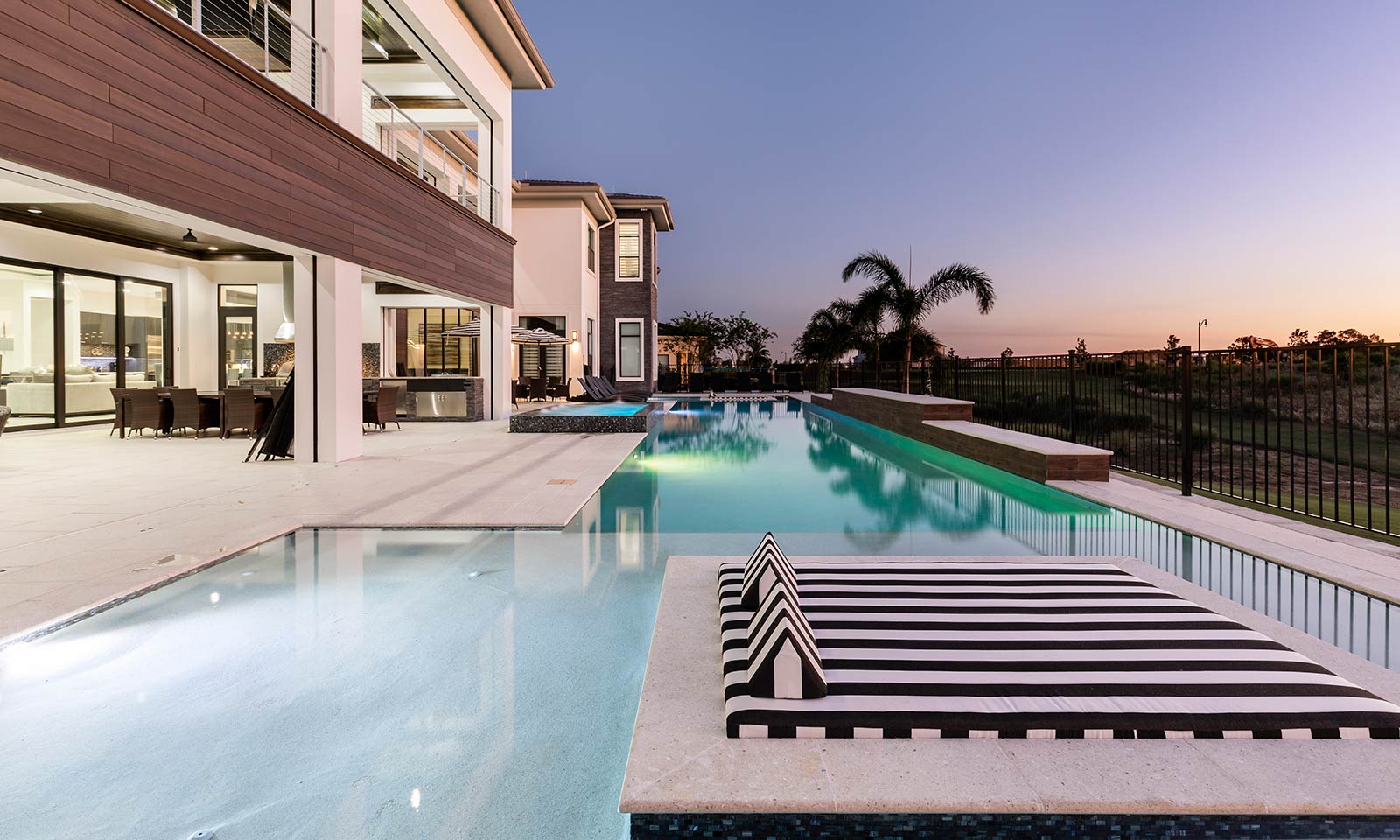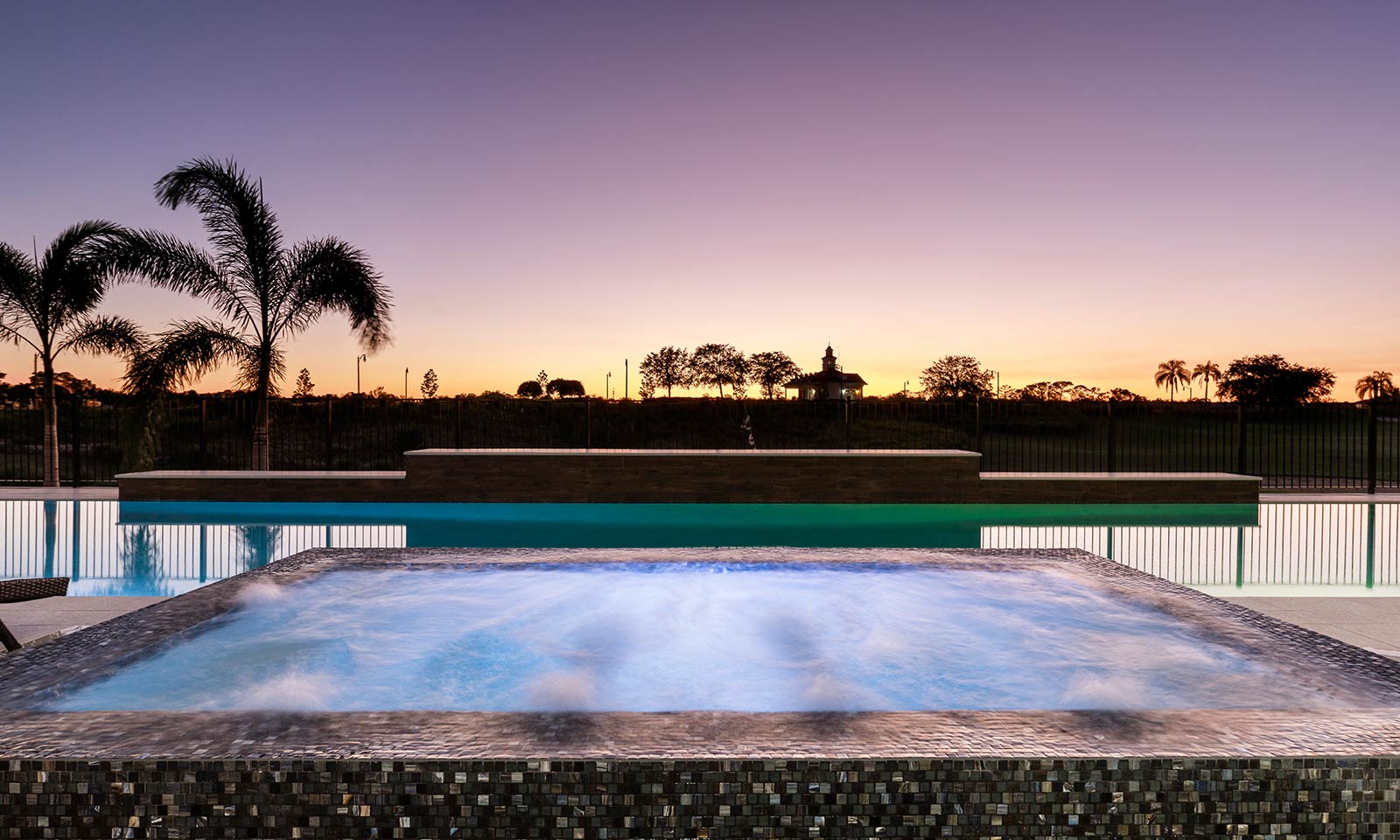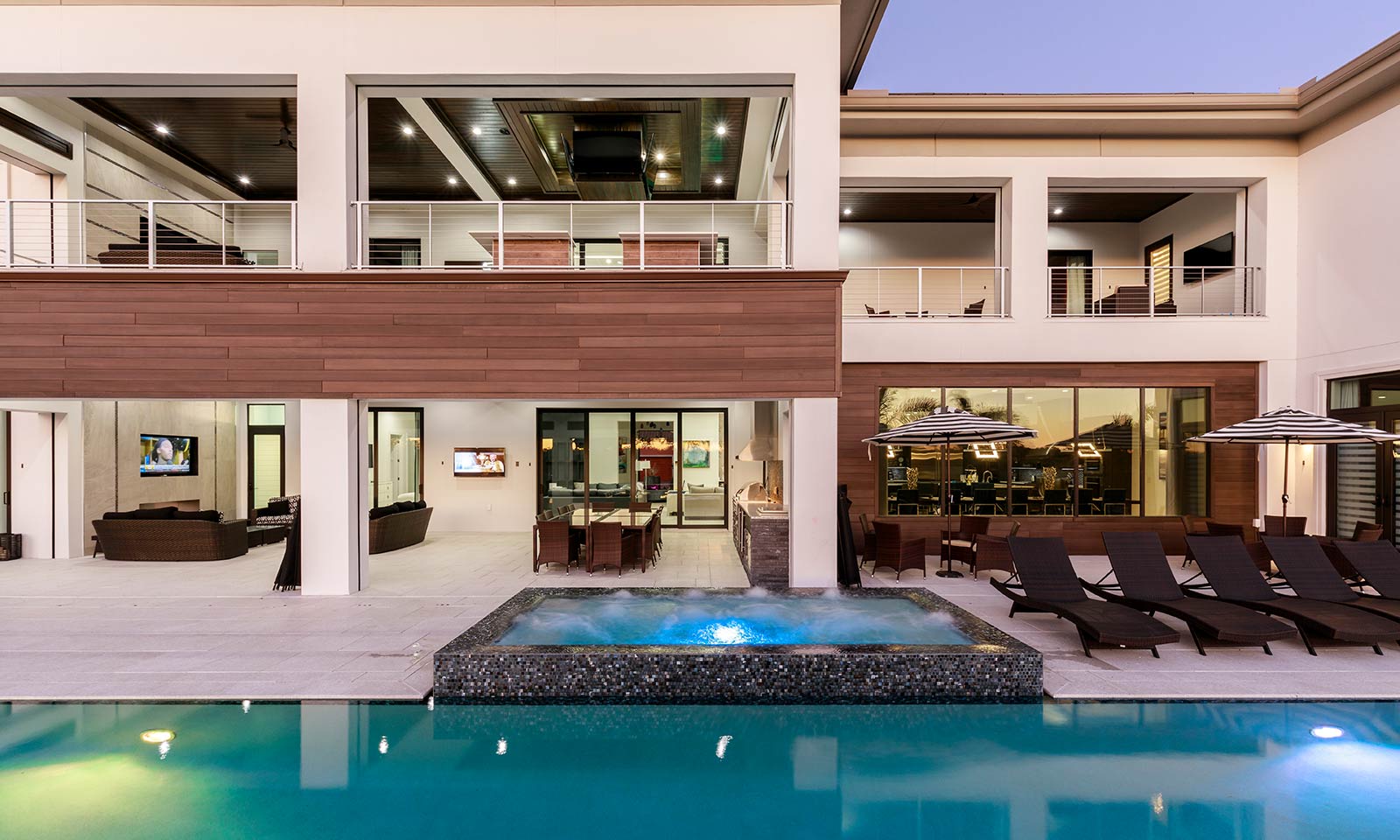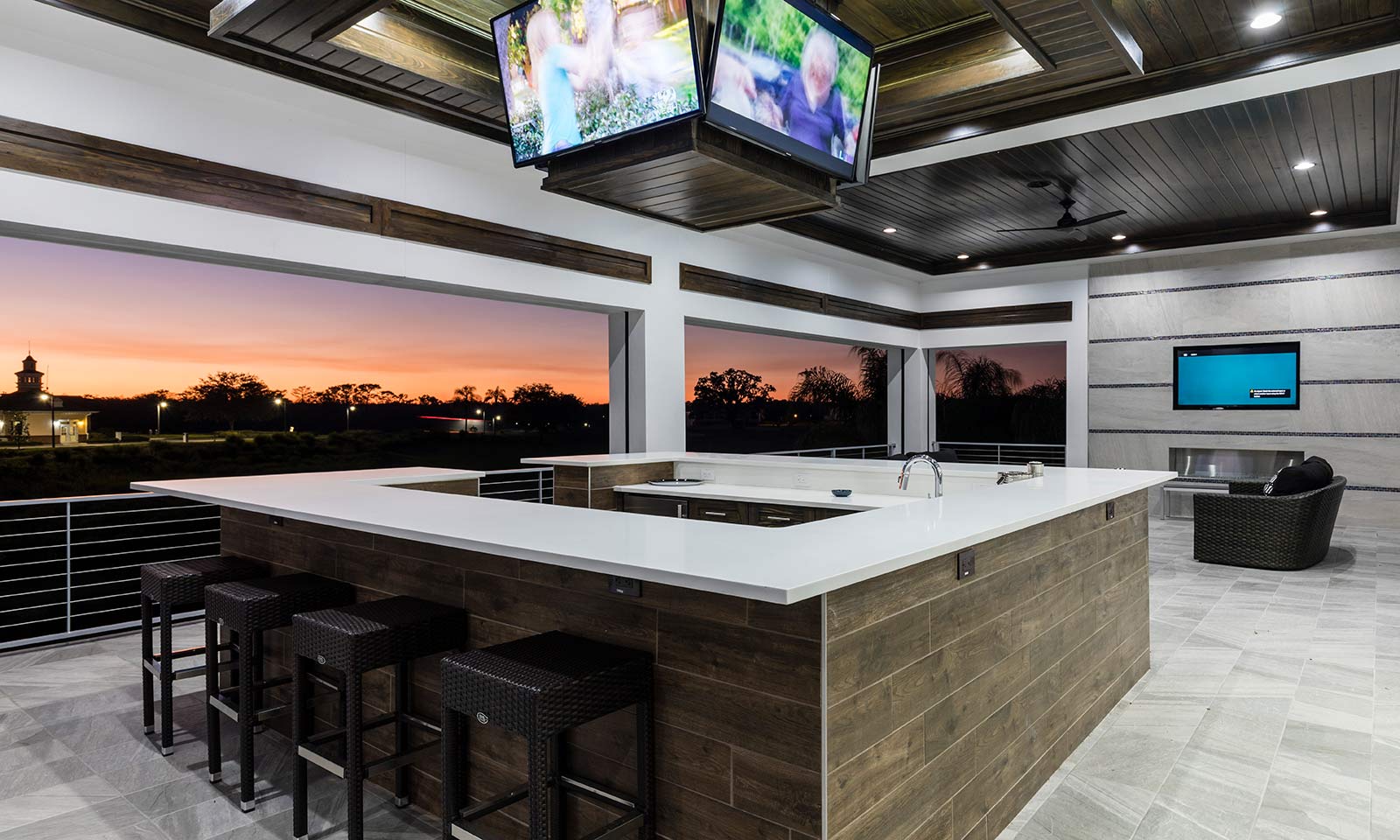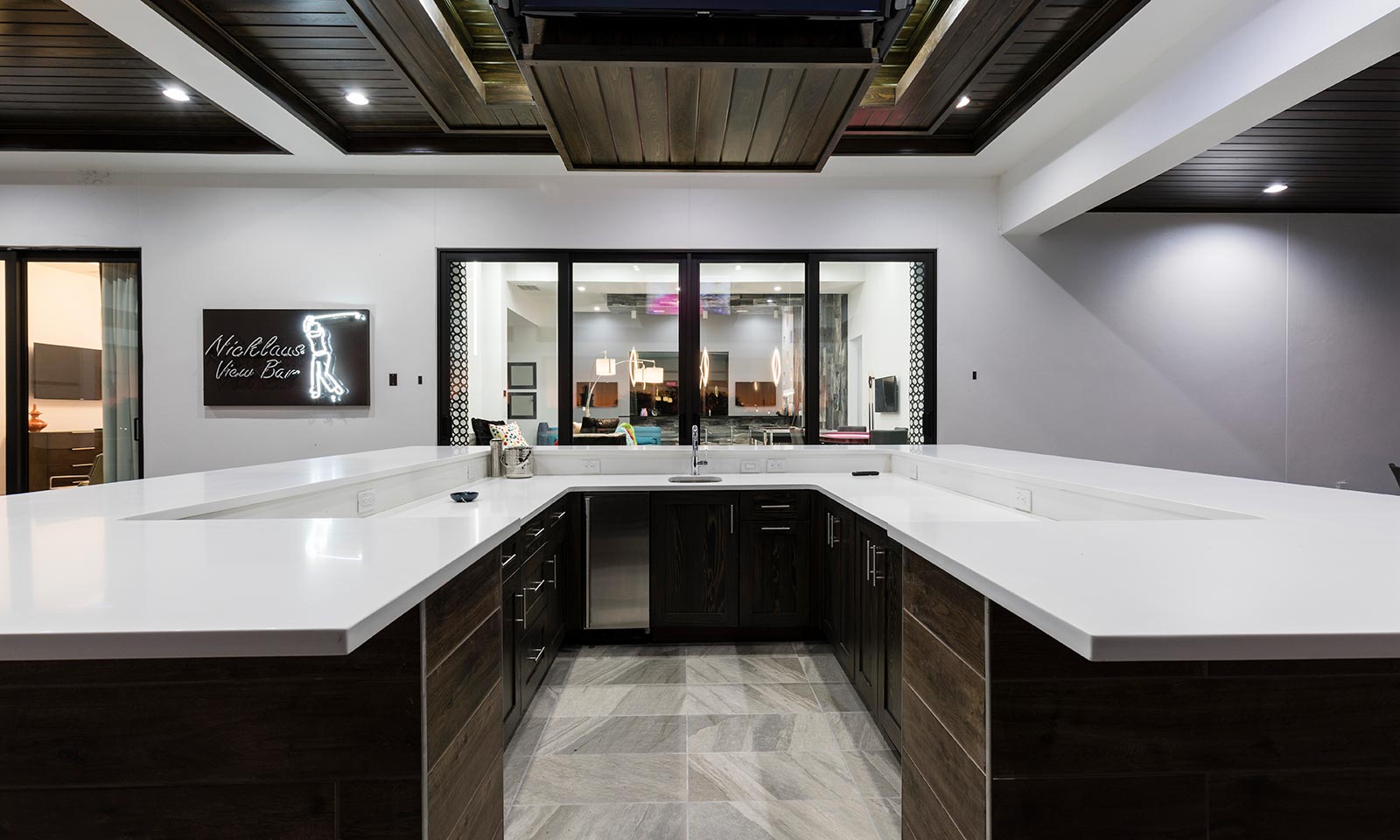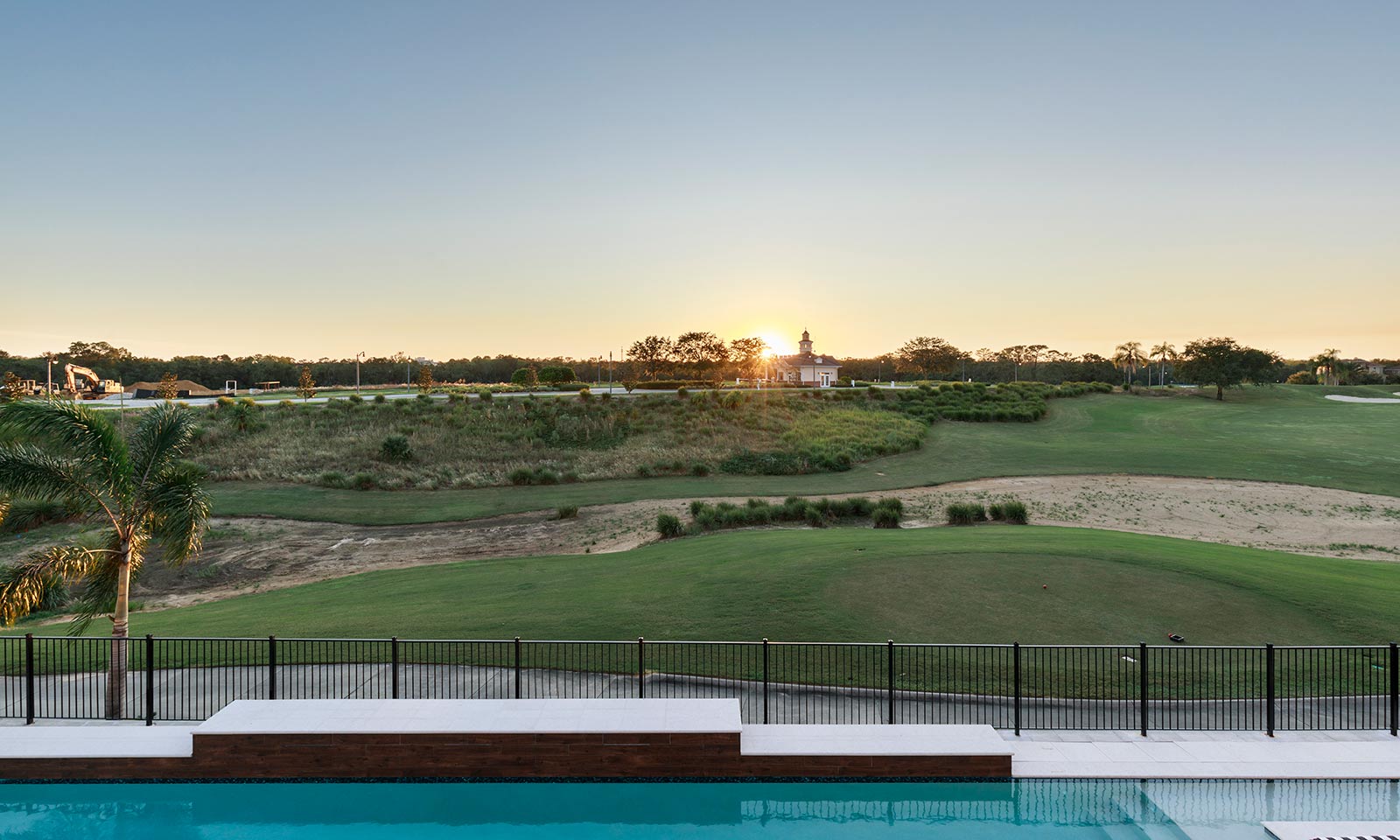 105 + Images
The Incredible Idyll
Your vacation will definitely be one to remember in this amazing, custom sanctuary overlooking the stunning Jack Nicklaus golf course. You'll enjoy over 13,000 square feet of open living space where every amenity is waiting for family and guests to enjoy.


The living room offers a giant flat-screen TV, innovative lighting, multiple seating areas with comfy couches, velvet bucket chairs, a chaise, and more, for the ultimate comfort. A spacious kitchen, open to the living room, features gorgeous blue tile, top-of-the-line stainless steel appliances, granite counters, a high-top dining bar, and an adjacent formal dining table that seats 18.


For the teens, there's a mammoth home cinema, an arcade, and a separate loft gathering room with both Xbox One and PS4 game stations.


Adults can work out in the gym or simply relax in one of the three bars where you'll find that fully-stocked game room with pool and foosball tables, and that special four TV video wall to catch all of your favorite sports at the same time!


After a long day in the parks, everyone will look forward to bedtime--especially in these grand bedrooms, luxuriously outfitted with premium mattresses and bedding, modern furnishings and décor, and enormous en suite baths. The Master King Suite even has a posh, separate sitting area, and a magnificent bathroom with double sinks and vanities, large shower, bench, and a fabulous soaking tub as a focal point. The other King, Queen and Double suites, are just as gorgeous, taking their cues from the Master.


But perhaps the most impressive bedrooms--at least they will be to your children-- are the themed ones. A Galactic-inspired room puts kids right in the middle of the movie franchise action, but with truly cool bunk beds. A Princess/Heroine theme offers your favorite princesses double bunks built into a castle, plus a closet-full of costumes to really get into it. The underwater theme features a special treat for the young: a climb through ginormous shark's teeth, a climbing rope down the sunken ship, and an indoor slide.


And speaking of underwater themes, the outdoor area is the perfect complement to the impressive interior of this amazing villa. A huge outdoor patio and stunning pool area spans the entire width of this impressive property. The beautiful infinity pool has a waterfall, shallow splash areas for young children, a huge spa which comfortably seats 10 people, and two additional floating loungers where you can relax and enjoy the tremendous views of the golf course.


And then there's the over 2500 square feet of covered outdoor living space. From a full-blown Sports Bar on the upstairs balcony to a large gourmet summer kitchen and gathering area downstairs, this really is the perfect balance of the finest indoor and outdoor living.


And when you want to experience even more of outdoor living beyond your home, or to make that convenient jaunt to Disney, Reunion Resort has a shuttle service to drive you to and from the theme parks or anywhere on the resort property.


If there are golfers in your group, you'll want to hit the links at Reunion's three epic PGA Championship courses. Between games, visit one of the 10 premier swimming pools, including the Seven Eagles pavilion, featuring relaxing jacuzzis and a crisp infinity pool, overlooking stunning views of the courses.


Treat the kids to a trip to the five-acre water park with a huge lazy river and twisting waterslides. Plus, grab a workout buddy and make time for the fully-equipped fitness center, six state-of-the-art "Hydro-Grid" tennis, bocce ball and volleyball courts, or opt for Yoga and Tai Chi classes, or a soothing treatment at the Reunion Spa.


When you want to dine out, you've got a choice of six top restaurants, from an upscale tavern and a sushi bar, to Reunion's signature steak house.


It's time to make that Florida escape. Let us help make it memorable for you!
Show More
Amenities
If any rental was ever going to wow you, this one would be it. No expense has been spared at this magnificent villa--just a 12-minute drive from Disney! With spacious rooms and meticulous details, there's something for everyone here--including 12 luxurious bedrooms that sleep up to 28. Children will love the galactic, princess and underwater-themed rooms. And everyone will enjoy a fantastic game room with the only four TV "video wall" in all of prestigious Reunion Resort, the home of this estate.
Indoor Playground
Theater Room
Pool Safety Fence
Themed Bedroom
Home Theater
Game Room
Summer Kitchen
Pool Table
Air Hockey Table
Ping Pong Table
Foosball Table
Gym
Private Pool
Private Spa
Video Game Console
Arcade Game
Indoor Playground
Secret Room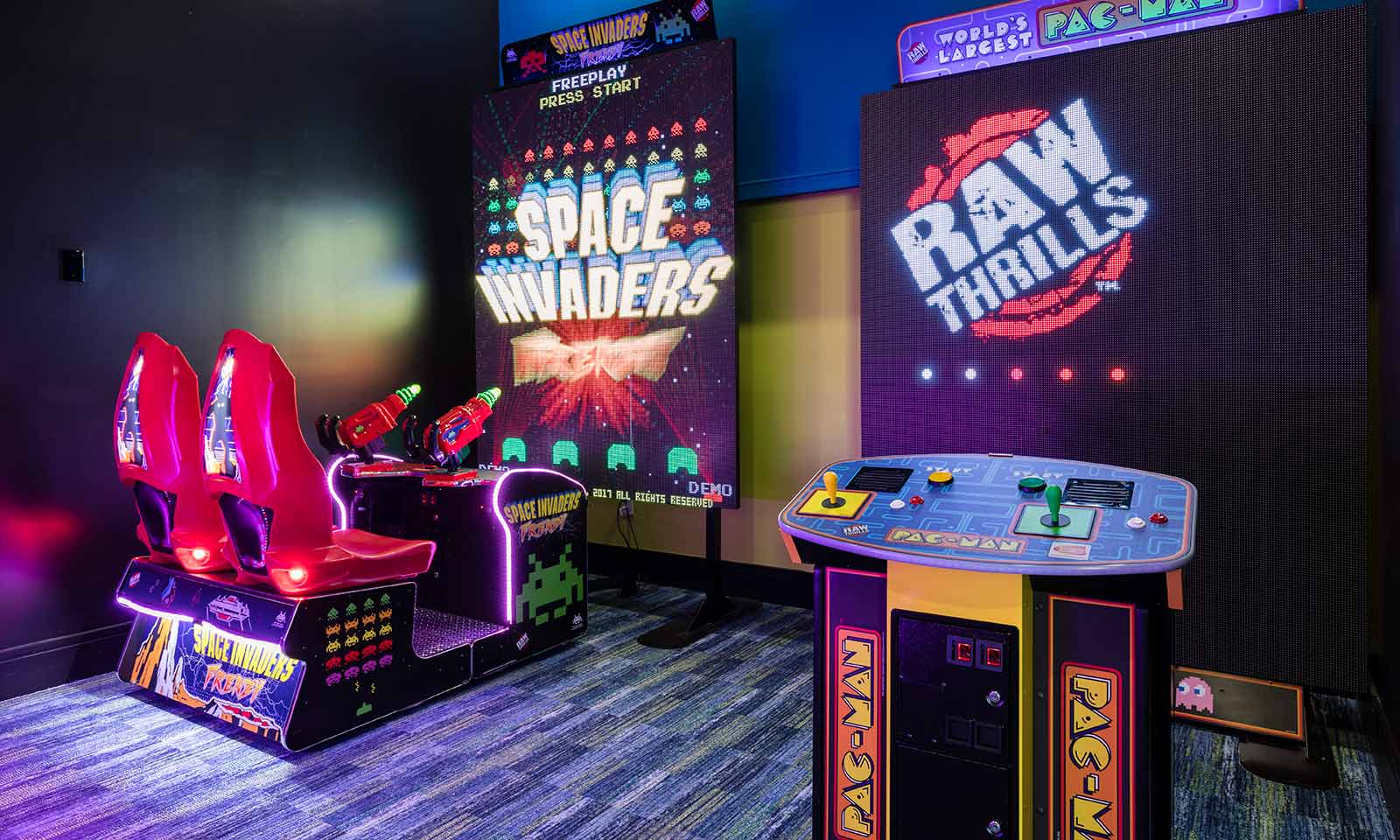 Secret Arcade
About the Villa
downstairs
Bedroom 1
King w/ En Suite
Bedroom 2
King w/ En Suite
Bedroom 3
King w/ En Suite
Bedroom 4
2x Fulls w/ En Suite
Bedroom 5
2x Fulls w/ En Suite
5 Bedrooms
upstairs
Bedroom 6
King w/ En Suite
Bedroom 7
King w/ En Suite
Bedroom 8
King w/ En Suite
Bedroom 9
King w/ En Suite
Bedroom 10
Queen w/ En Suite
Bedroom 11
2x Bunk Beds (4x Twins) w/ En Suite
Bedroom 12
2x Bunk Beds (4x Twins) w/ En Suite
7 Bedrooms
Reunion Retreat Most obviously appreciated was the floor layout of the downstairs living area: the kitchen "T" countertop design allowed multiple people to prepare foods at the same time without bumping into eachother; the large coffee bar was separate but next to the refrigerators for 24/7 ease of use; the liquor bar was ideal for the pool-lanai and living room use, and it is why we used it all the time; meals were a breeze for our group of 20+ as the traffic flow was spacious and so well designed! Double appliances made cooking and cleaning up a cinch! Double laundry machines in upstairs and downstairs laundry rooms were running each day -- never running out of pool towels. And we all went home packed with clean clothes! The pool-lanai was our focus! The pool, lanai and grill were all huge! Cozy patio couches, great TV and large tables provided daily and nightly entertainment (soccer games, family games) and such nice ambiance with the outdoor speakers playing Pandora stations! Hi-tech system in the house is impressive!!! Even rain did not interfere with the robust pleasure of the expansive pool and hot tub! The hot tub under the stars was the delightful retreat for adults after children were put to bed each night. This house has 4 separate A/C units, making the temperature consistent and perfectly comfortable. With 7 ice machines this was the first time we did not have to buy bagged ice! The house's 3 wine/beer coolers were convenient to access and we appreciated them! The arcade - IT IS PROFESSIONAL QUALITY - making it worth staying in this house on its own!!! The little kids were enthralled with the Under the Sea - Pirate playroom … combined with all the other house features, not one child ever complained the whole week! The bunk rooms were just as much fun for them too. Adults were amazed at watching the awesome 4xTV screen in the upstairs living room, and used its bar area for laptop computers and snacks. Billiards of course! Much popcorn enjoyed in the theatre with its many recliner chairs, which also became the "snooze zone" for little ones worn out from swimming! The guys reclined relaxingly watching movies, allowing the ladies leisurely chatting downstairs or poolside. There were a zillion TV viewing options on the multiple TVs! And this allowed everyone to watch what they wanted simultaneously! The X-box was such fun for all - especially the "dance" one! Even though the second floor balcony-lanai view was expansive and serene, with sports bar TVs, microwave, mini-fridge, ice maker and pit fire - we did not use it. It simply was more convenient and pleasant downstairs with the pool, outdoor TV (soccer games continuously), games at the tables, the ease of going in and out of the kitchen, living room access for tending babies and watching toddlers with their shows on TV. Our Moms with babies practically lived in the cozy swivel chairs in the living area downstairs, with babies tucked in their arms and toddlers happily playing LEGOs on the dining table. The location by the kitchen was perfect for drinks and snacks they needed continuously! Never missing the action in the pool while indoors! The "teen room" became another well used niche for X-box and Nintendo, in quietness and isolation. Amazingly, with all these activities going on, the bedroom suites were still quiet and private! Each family was so impressed with their space and comfort. EVERY ONE'S NEEDS AND DELIGHTS WERE SATISFIED IN THIS HOUSE! *Lastly, but definitely not leastly* … Fernando, our personal concierge at Jeeves, was exceptionally gracious, patient and attentive to all our needs! This management company gives superior service!
Having stayed in different villas over the years in Reunion, this wonderful house is simply the best so far. We were 3 families totalling 14 adults and kids. The house has space written all over it from its high ceilings, huge bedrooms and above all, vast indoor and outdoor entertainment areas on both floors. We made particular use of the outside sports bar upstairs which is accessible through the glass sliding doors from the games area (pool table) plus separate indoor games room and also the downstairs outside BBQ area leading to the pool. I must say that this pool kept all of us entertained because of its size and was extremely warm. The bedrooms were truly luxurious and my Daughter adored the themed princess room which actually slept 4. The Star Wars themed room was incredible as was the Nemo room. We do not normally stay in the same place twice but will definitely be re booking this villa, we really couldn't fault it and Jeeves as a management company were superb.
Wow just about sums up this place! The best house in Reunion by a country mile! Great party house( we had a few!) with a built in sound system, more TVs than NBC ?? 3 bars, ice makers, pool table and poker. Everything you need to have the perfect house party. I must mention the built in outdoor kitchen too. It has a true American Broiler section that cooks Steaks to perfection Close to all the attractions but with so much on offer in the villa. Just a fabulous place - our only choice when we stay in Orlando.
We were one of the first customers to stay at W312 in 2017. We stayed with our family as we got married at Reunion Resort. When we arrived at the property we were speechless, the rental was more than we could have hoped for. With 22 guests there was plenty of space for all to do their own thing and then come together. The cinema and arcade kept the kids busy as well as the pool. You will not be disappointed, we cannot wait to make a return visit.
Write Review
Choose Dates
Booking Note: Reservations made during holiday periods will also require a refundable security deposit. *Pool & Spa Heating is an additional charge and varies based on location and home.
Booking Terms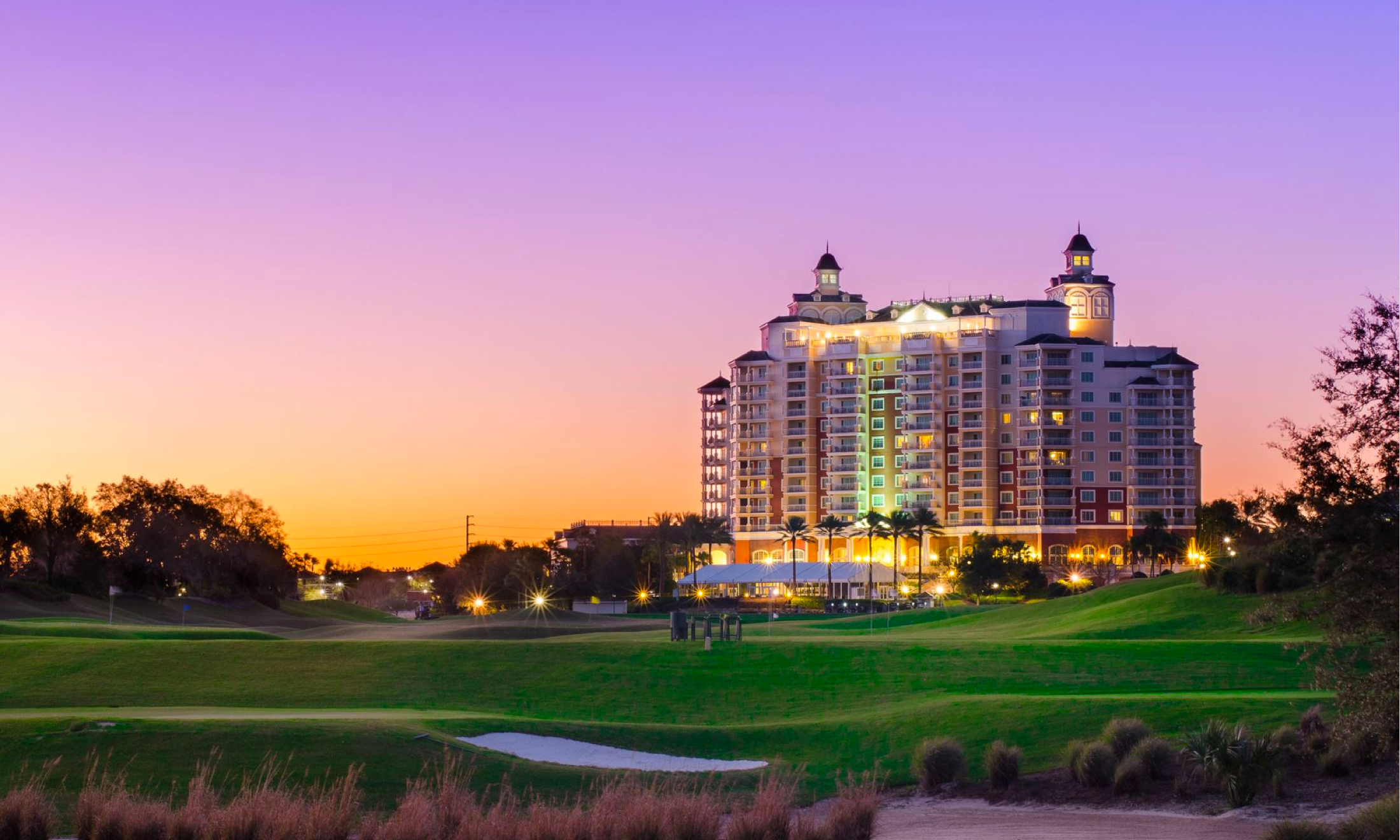 The Destination
Reunion Resort
The Reunion Resort is one of the most luxurious resorts in Central Florida and sits just minutes from Walt Disney World and world-class shopping and restaurants. The homes located within the resort are nothing short of breathtaking, from 2-bedroom condos in the grand hotel to single-family style 6-bedroom homes and stunning one-of-a-kind custom 12-bedrooms mansions. Enjoy a perfect dream vacation while staying at the Reunion Resort! Please note that new homes and areas continue to be built throughout the resort. Some construction may be present during your stay.
View Resort
More to Love
Elite Home

From $1152 / night

Elite Home

From $1850 / night