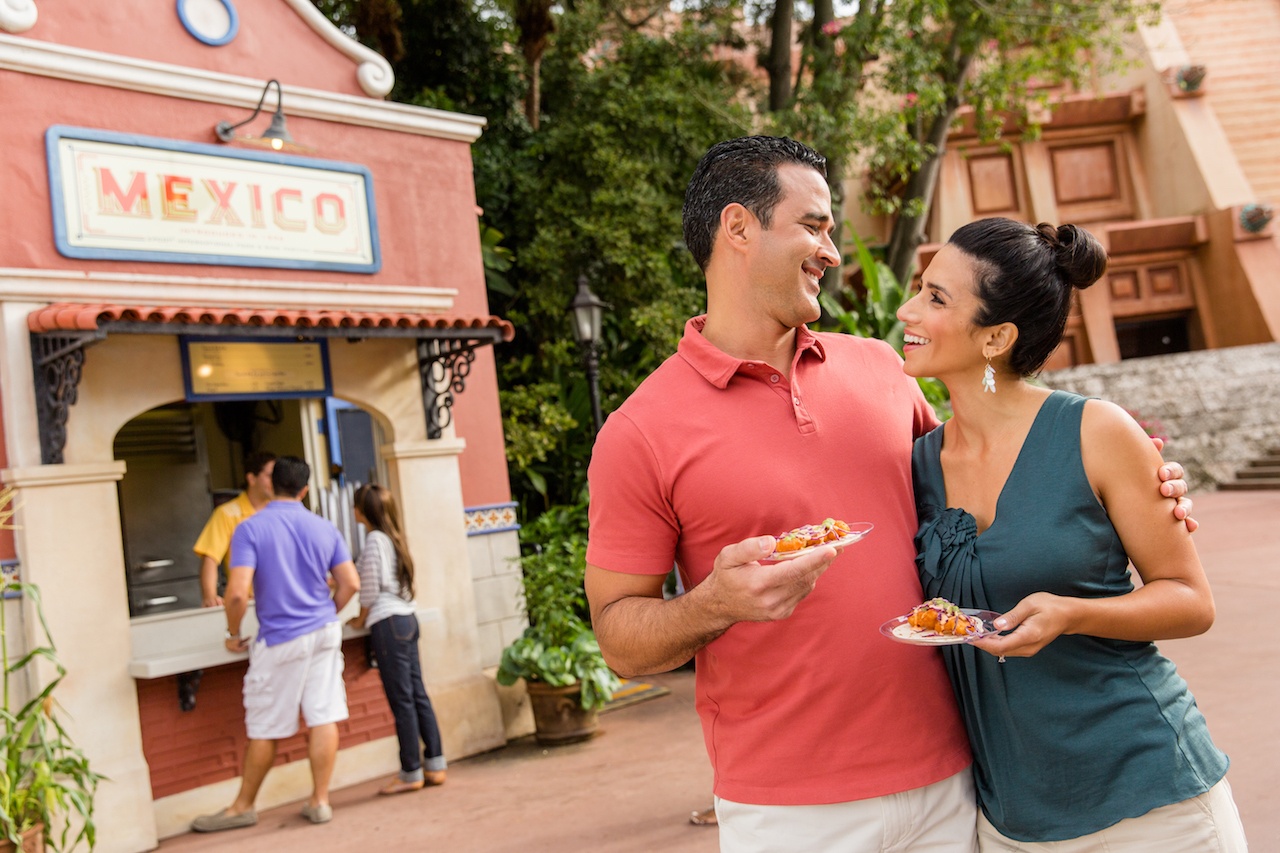 If you've been waiting all year to plan the perfect Florida getaway, wait no longer! Consider these 8 Reasons to Visit Orlando in 2019.
Outdoors and City Life
Carnival Orlando
Orlando Downtown Carnival is at the top of our list when it comes to unforgettable fun. A 32-year-old tradition, this ode to Caribbean Carnival culture features a stellar lineup of artists, performers, and food trucks from across the state. A pop of color in the heart of the city will leave you dancing late into the night!
Back to Nature
No season is alike in Orlando. A host of scenic hikes, bikes, kayaking spots, and even zip lines abound for the adventurous traveler. Summer is prime time for outdoor activities. Some of our favorite spots include Wekiva Island, Leu Gardens, and Blue Spring State Park.
Arts and Culture
The music, art, and foodie scene is thriving in 2019. Jump in and enjoy the best of Orlando!
Break Out the Black Eyeliner
Orlando's Sad Summer music fest will take emo punks back to their glory days with an extensive lineup of artists and entertainers including Mayday Parade, L.I.F.T., and Just Friends. One of the most unique summer music events, this ode to emo is the perfect reason to wear black and rock on.
Arts Galore
Winter Park's Autumn Art Festival features amazing local talent, great food, and live entertainment for the whole family. Tickets sell out fast! Grab yours early.
Sip and Swim
This ones for the 21+ crowd! SeaWorld's Craft Beer Festival of 2019 offers 100 local craft beers on draft, plus several domestic and international beverage options. An array of local eats makes for the perfect pairing to a day of wildlife watching, water splashing, and truly wacky Florida fun. 
Florida Festive
A Not-So-Scary Halloween
You're invited to Mickey's Not-So-Scary Halloween Party this October! While many guests enjoy Disney World at Christmas, the park's spooktacular is often overlooked by Disney lovers. Many fans would argue that Mickey's ghoulish adventure is by far the best holiday park time you'll experience. Come dressed as your favorite prince, princess, or villain and enjoy the park after dark. Trick-or-treating is a blast for the kids, while adult adventurers will love snatching the perfect selfie under one of the many spooky photo points. 
Guests will want to purchase a ticket to the party separately from a day park ticket. While the main event starts in the evening, visiting on Halloween day is actually a great time to enjoy rides, cool weather, and shorter wait times since most guests will be arriving at night. No matter which route you choose, spooky thrills are sure to delight!
A Very Magical Christmas
Christmas has come early to Universal with the announcement of Christmas in the Wizarding World of Harry Potter! There's nothing cozier than a mug of butterbeer and a walk through the snowy lanes of Hogsmeade. Witches and wizards of all ages will experience the fantasy and curiosity that awaits inside a transformed winter wonderland featuring holiday treats, magical decor, and all new interactive spells.
The ghosts of Hogwarts Castle are in full celebration as a holiday banquet awaits within, reminiscent of the much loved Christmas festivities in the icon films and novels.
A Splash of Christmas
If you're looking for a more relaxing Christmas experience, check out SeaWorld's Christmas Celebration. Over 3 million twinkling lights will captivate visitors of all ages. Guests can enjoy a variety of shows and up-close encounters with orcas, dolphins, and more. You might even be lucky enough to bump into a very famous red-nosed reindeer!
Ready to book? Our luxury travel experts are here to help! Contact Jeeves today to arrange your next visit to paradise.