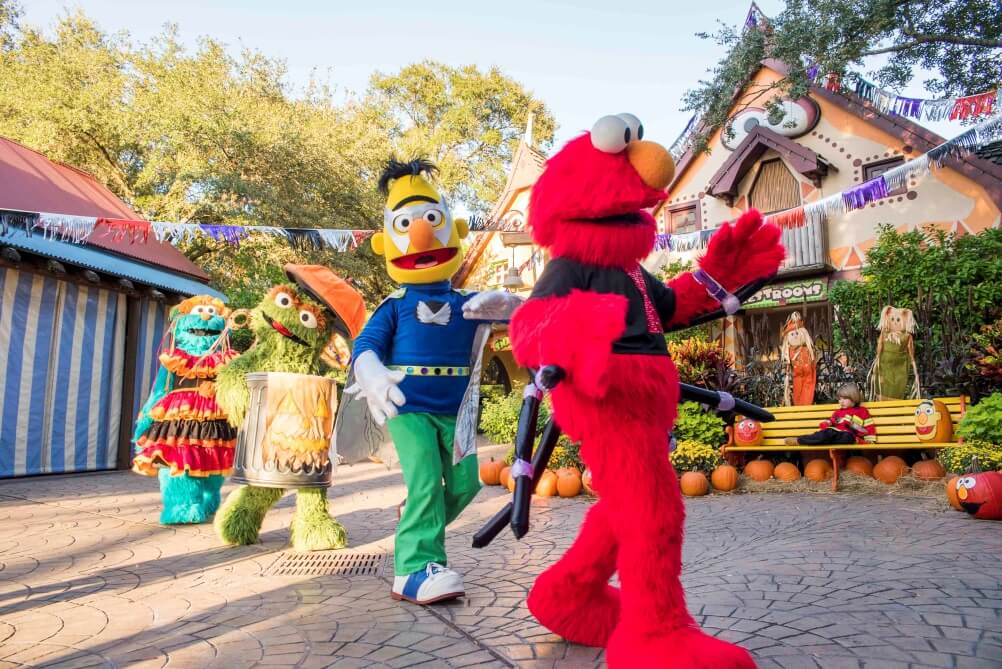 Busch Gardens Tampa Bay will be hosting a Real Music Series and Sesame Street Kids' Weekends over the month of February.
Real Music Series
Running until February 26th, the longest running concert series returns to Busch Gardens Tampa Bay with all new music performances from Tuesdays-Sundays. The climate-controlled Stanleyville Theater will host these memorable acts and is included with park admission with show seating on a first-come first-serve basis.
February 7th-12th: Steve Michaels as Elvis. He is an international award-winning actor and tribute-artist from Canada.
February 14th-19th: Direct From Sweden The Music of ABBA.
February 21st-26th: The Purple Xperience, a five-piece group from Prince's birthplace Minneapolis, Minnesota.
Sesame Street Kids' Weekends
February 12th will be the last day to experience Sesame Street Kid's Weekends at Busch Gardens Tampa Bay! It runs from Fridays-Sundays and is included with your park admission.
Elmo, Big, Bird, Cookie Monster, and all your favorite Sesame Street friends will be at Sesame Street Safari of Fun for a celebration of friendship with interactive dance parties, story time, and arts & crafts.
February 10th-12th: My Very Fuzzy Valentine Weekend- You can create your own Valentine's Day cards, hear a reading of "Love from Sesame Street" at the outdoor Sunny Day Theater, and go on a Valentine-inspired scavenger hunt.
Jeeves Florida Rentals is a full-service vacation rental & property management company located in Central Florida. For over 13 years we have managed over 600 luxury Orlando vacation rental homes and condos just steps away from the Orlando Attractions like Disney World, Universal Studios, and SeaWorld. Our inventory consists of properties ranging from 2-bedrooms to large 14-bedroom mansions in the Kissimmee and Orlando area. To take a look at what's available for your next vacation to Orlando, click here!
Jeeves also offers discounted theme park tickets through Kissimmee Guest Services, click here to purchase!