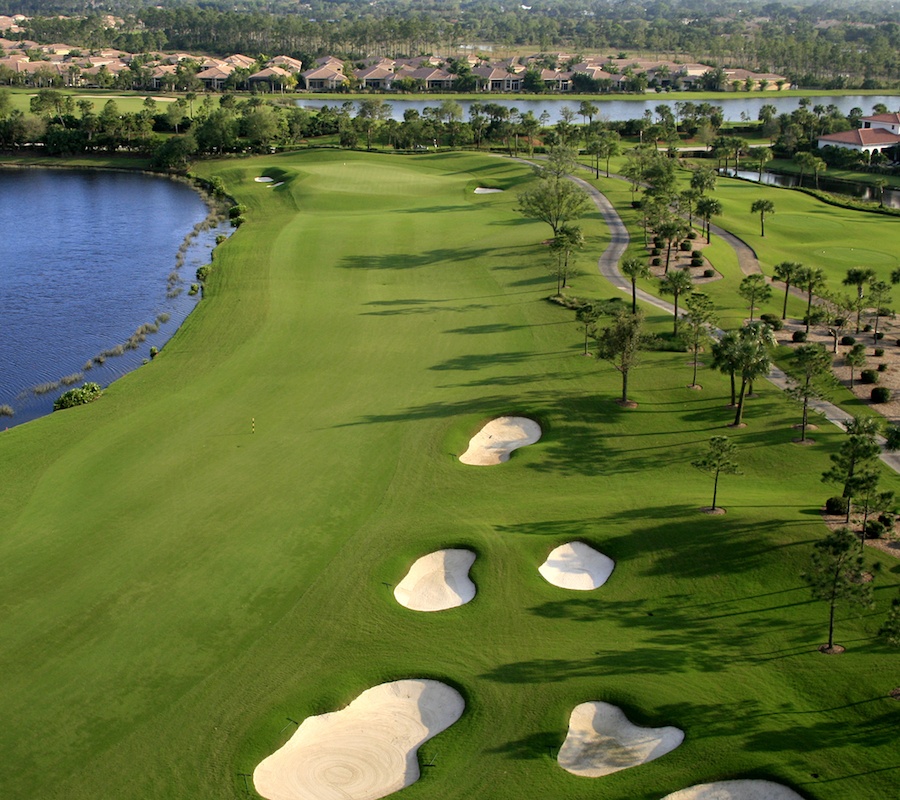 Long before theme parks dotted the Orlando landscape, golf courses drew players to the sunshine state. With some current courses open since the 1920s, golf has long dominated the outdoor scene for residents and visitors alike. If you love a good game of golf, then you'll love the wide variety of golf courses available throughout the Orlando region. Here are just a few to get you started with planning your next outing:
Arnold Palmer's Bay Hill Club and Lodge
Home to a 27 hole course and a two-acre short game practice facility, this private club sits in a quiet, residential area. Bay Hill Club and Lodge is a part of the PGA Tour each year with the signature Arnold Palmer Invitational. This tournament is Orlando's premier golf event, one that brings national attention to the area. Invitational is held every March and attracts some of the biggest names in golf, both past, and present.
Grand Cypress Golf Club
This club offers 45 holes of Jack Nicklaus signature-designed courses. Golfers will enjoy The New Course, Nicklaus's tribute to The Old Course at St. Andrews, Scotland, complete with double greens and stone walls and bridges.
Other options for play are the nine-hole combinations of North/South, East/North, and South/East. Grand Cypress Golf Club is open for public play and is known for testing accuracy rather than strength and distance.
Walt Disney World Golf
Four courses comprise Walt Disney World Golf:
Tee times are available for day guests, Orlando, and other Florida residents, members of the Armed Forces, and annual pass holders. Disney Junior Golf Club is a great way for young golfers to learn more about the game, including how to improve their skills. Walt Disney World Golf is operated by Arnold Palmer Golf Management.
Shop All Things Golf
While in Orlando, be sure to check out the PGA Tour Superstore. It has everything golf lovers need, from shoes, balls, and clubs, to an indoor driving range and club repair services. Free clinics are offered or you can book a private lesson.
Just as there are many golf courses, there are many golf shops. All offer a wide range of apparel and gear you need for success on the course. Enjoy meeting with fellow golfers and learning new skills to improve your game. You'll be amazed at the wide range of shopping choices and store selections.
About Jeeves Vacation Rentals
Your Orlando vacation planning isn't complete without knowing you've secured the best possible lodging for your family or group. Whether you are gathering with former college roommates or with business partners for some serious golf time, you deserve a good night's rest.
At Jeeves Florida Rentals, we deal exclusively with luxury rentals that are privately owned. We hand-select the properties we represent and we have proudly served the Orlando area for more than ten years.
Several properties include membership which offers easy access to golf courses. From beginners to experts, and easy courses to more challenging ones, the option for playing golf in Orlando are endless.
Bringing the family along, but some aren't so thrilled about golf? There's plenty for them to see and do while in Orlando and we'll match you with a kid-friendly property, complete with a game room.
Let us help you discover the best location and property for your plans. For more information about our services and properties, contact us.