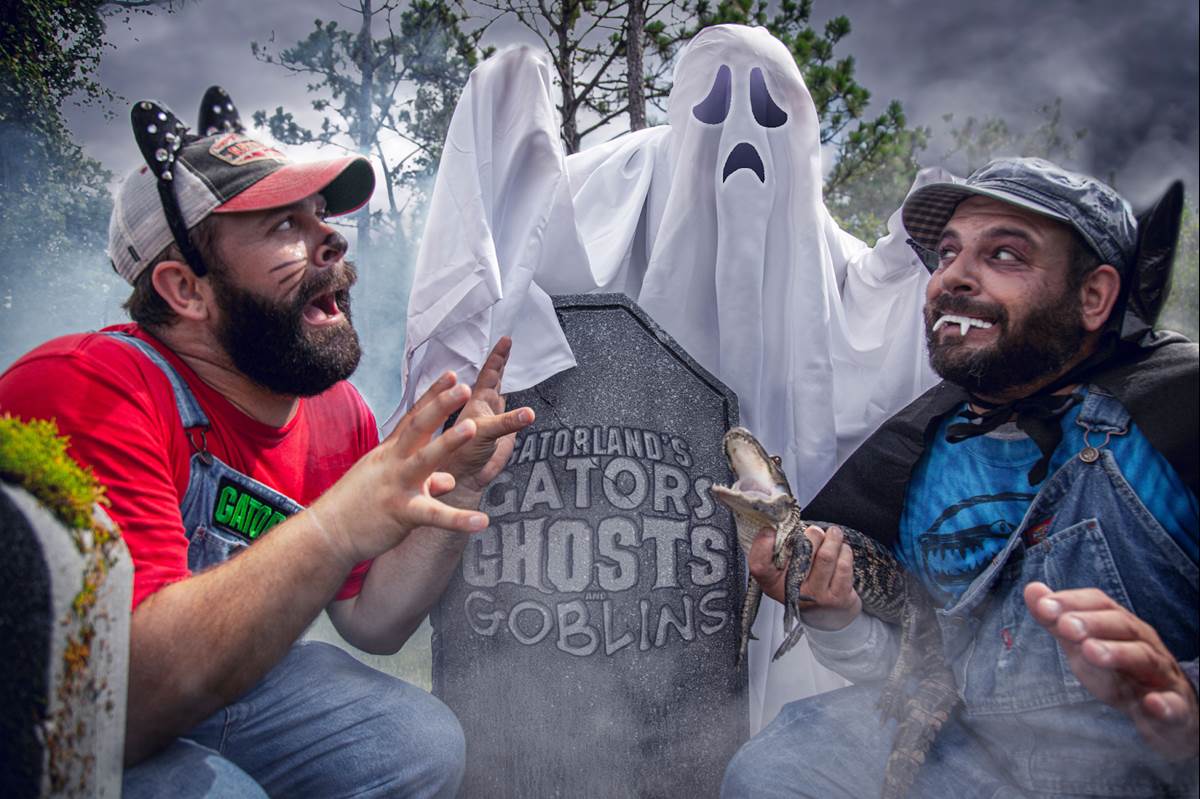 Looking for something spooky to do outside of the theme parks during the month of October in Orlando for Halloween? Look no further! Here is a list of Halloween events happening all around the Central Florida area in October 2022.
A Petrified Forest- Located in Altamonte Springs (20 minutes North of Downtown Orlando), an annual nighttime pop-up attraction with two outdoor scare trails will take place beginning September 30th on select nights until October 29th.
Screamin' Green Hauntoween at Crayola Experience- Returning September 24th until October 31st, the Florida Mall's Crayola Experience will take you on a quest to discover rare Halloween colors as well as meet monster-ific characters, journey into an ancient Pharaoh's tomb, creep through a spooktacular forest, create witchtacular crafts, go trick-or-treating, and enjoy a DJ dance party.
The Haunted Road: A Drive-Thru Halloween Experience- A 25-minute drive down an all-new route, Human Slaughterhouse Edition, along with a walkthrough human slaughterhouse at the end of the road and an afterlife party on select nights from September 23rd until November 5th.
Gators, Ghosts, and Goblins- From October 15th-30th, the "Alligator Capital of the World" is bringing back their daytime family-friendly Halloween event with Swamp Ghost's Monster Museum, a new haunt zone Invasion of the Bubba Snatchers, Frank & Stein's Ooky Kooky Octoberfest with live music, animal meet-and-greets, a children's Halloween costume parade with treats bags, interactive characters, games, fun shows, candy, and specialty vendors.
Trick or Treat Safe Zone- The History Center and the Orlando Public Library will host trick or treating on October 29th from 10 am-3 pm along with a scavenger hunt and creepy crafts.
Halloween at Old Town Entertainment District Kissimmee- On Halloween night from 5-7 pm, Old Town will host trick or treating, a costume contest, and a Mortem Manor haunted house.
Halloween Movie Series at the Garden Theatre- Winter Garden will be hosting a movie watch party on October 29th at 3 pm showing Hotel Transylvania and October 30th at 2 pm showing Hocus Pocus.
Jeeves Florida Rentals is a full-service vacation rental & property management company located in Central Florida. For over 13 years we have managed over 600 luxury Orlando vacation rental homes and condos just steps away from the Orlando Attractions like Disney World, Universal Studios, and SeaWorld. Our inventory consists of properties ranging from 2-bedrooms to large 14-bedroom mansions in the Kissimmee and Orlando area. To take a look at what's available for your next vacation to Orlando, click here!
Jeeves also offers discounted theme park tickets through Kissimmee Guest Services, click here to purchase!