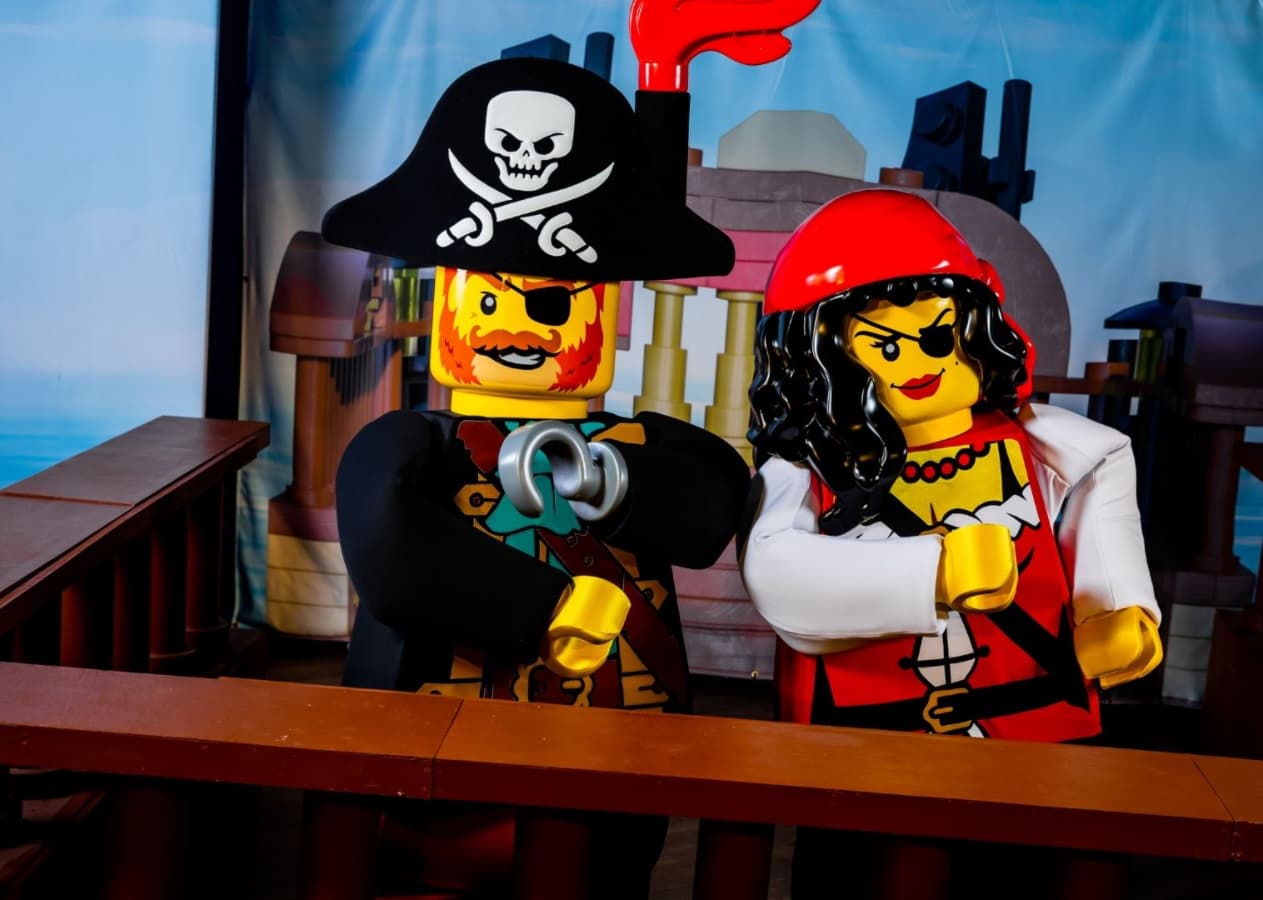 Taking place on January 22nd-23rd, 29th-30th, and February 5th-6th, Legoland Florida is hosting Pirate Fest weekends that are included with your park admission.
Captain Redbeard returns to recruit his best pirates for his latest class. His ultimate mission is to take over the theme park to bury his treasure.
Exclusive LEGO Character Meet-and-Greets- Captain Redbeard and his loyal pirate LEGO friends will be available to meet as well as Pirate Princess, Shark Suit Guy, Zombie Pirate, and Calico Jade.
Brickbeard's Watersports Stunt Show- Sword fighting, music of the seven seas, dancing, and epic gravity-defying stunts.
Treasure Behold- Exciting music, fun dancing, "explosions", and an epic quest for treasure with a funny parrot puppet named Popsy.
Academy of Arrrgh- Sword fighting, swashbuckling, lingo learning training academy to become a true pirate.
Portside Blunder- This duo of "lazy" pirates will teach you how to make chores fun with their talented musical skills and their very own pirate's code.
The Quest for Riches- Young pirates will journey through the jungle of Pirate's Landing to the underwater Sunken Ship Lagoon and end at the Hearties' Harbor where you will collect six stamps along the way to claim your special pirate treasure.