Your Review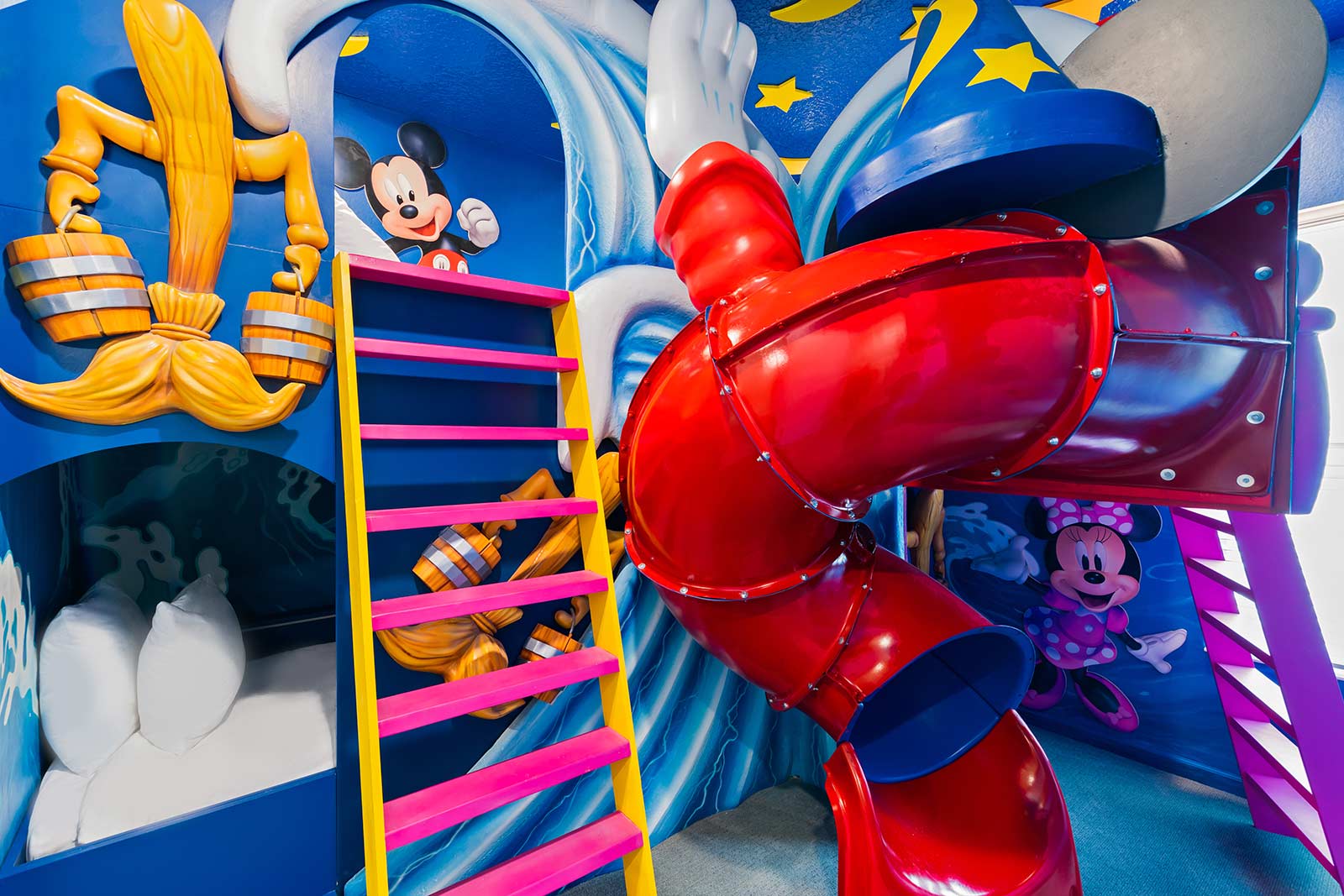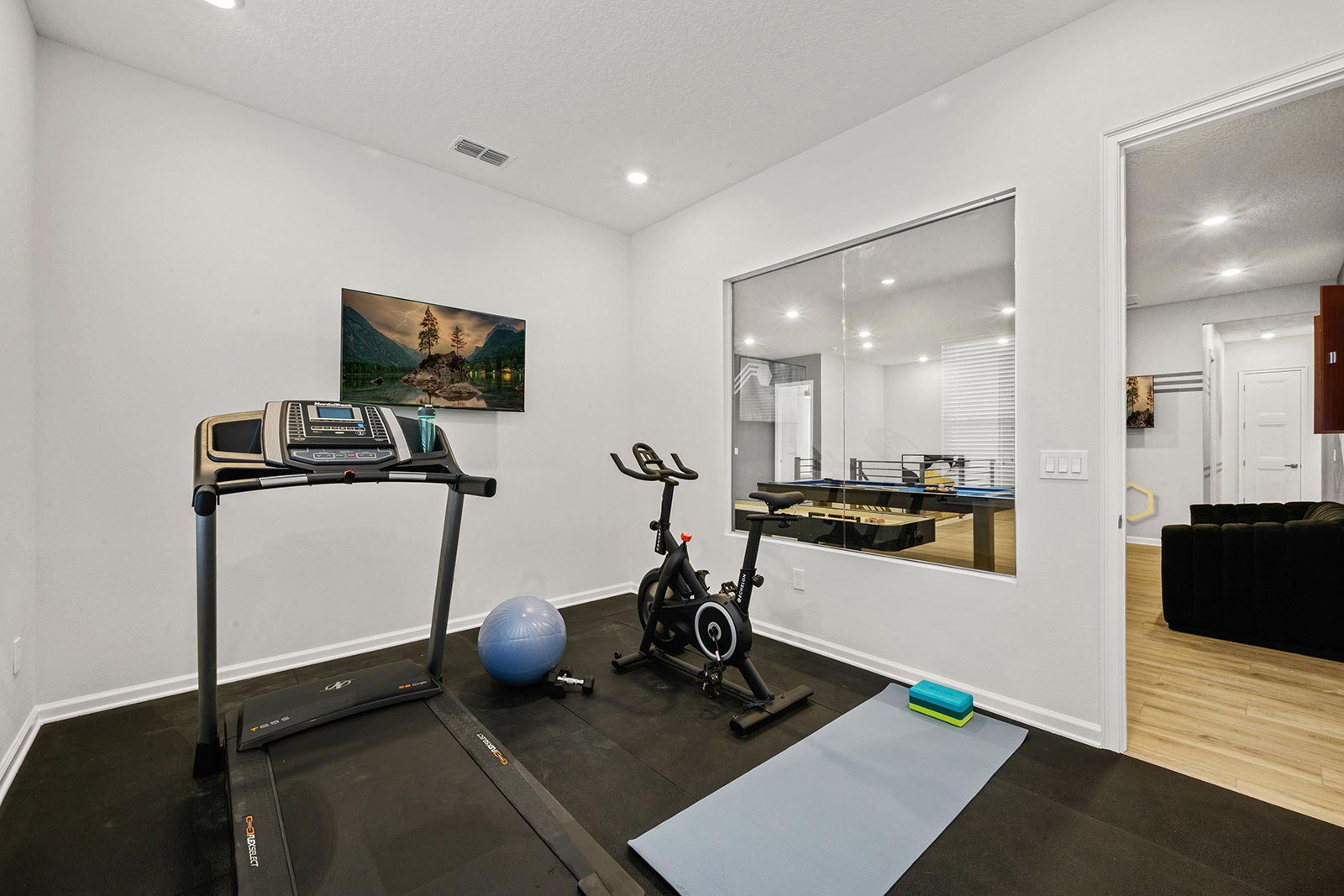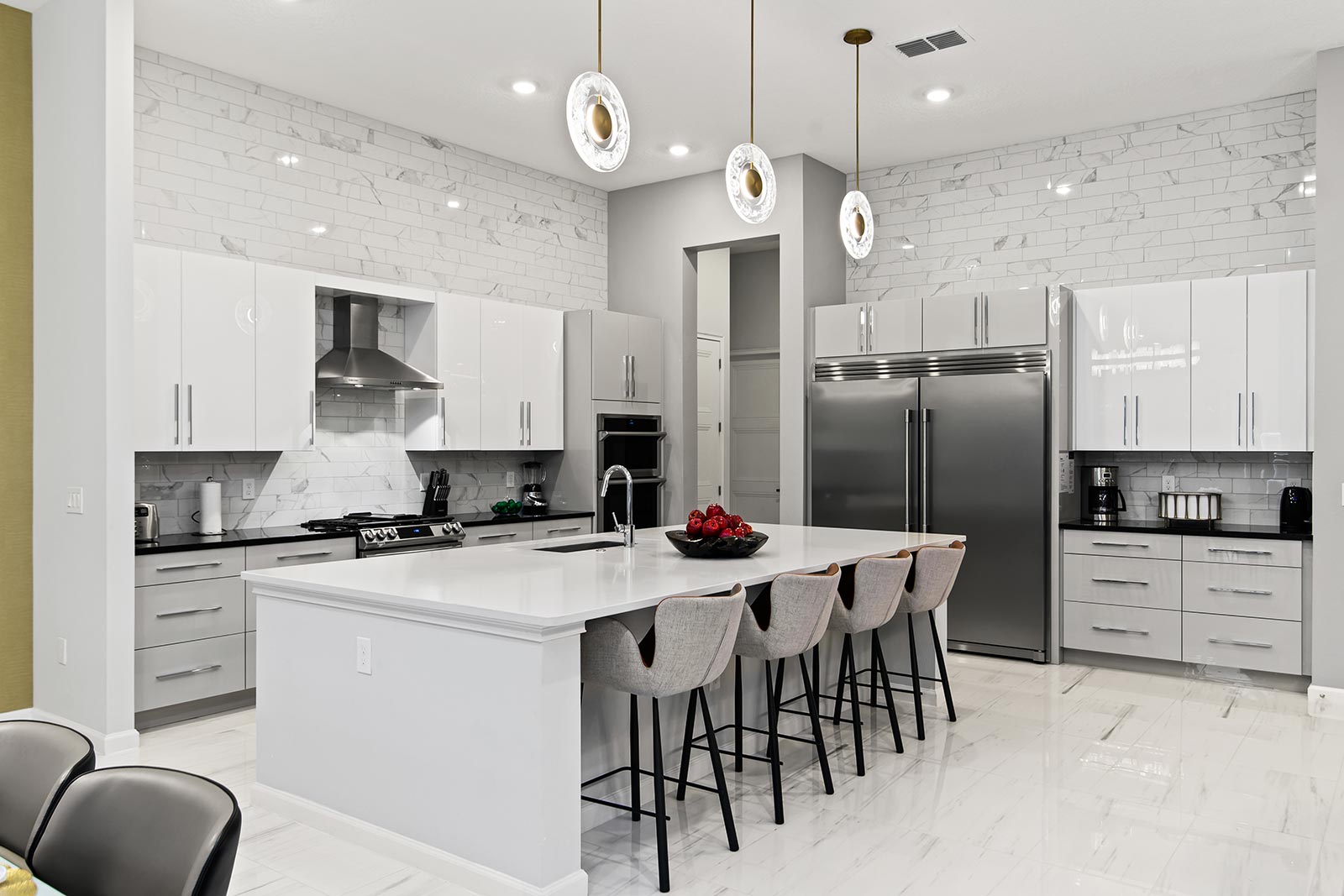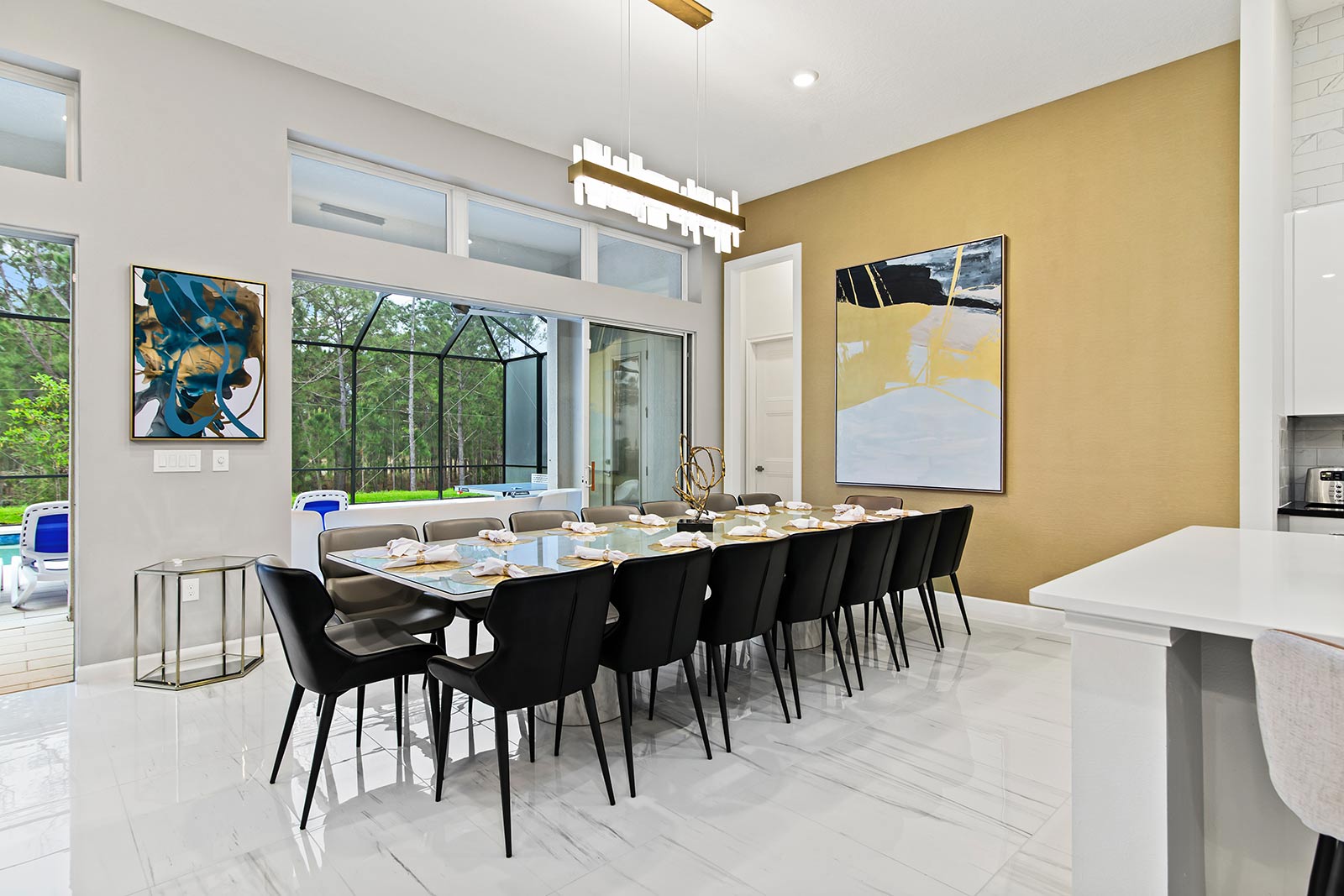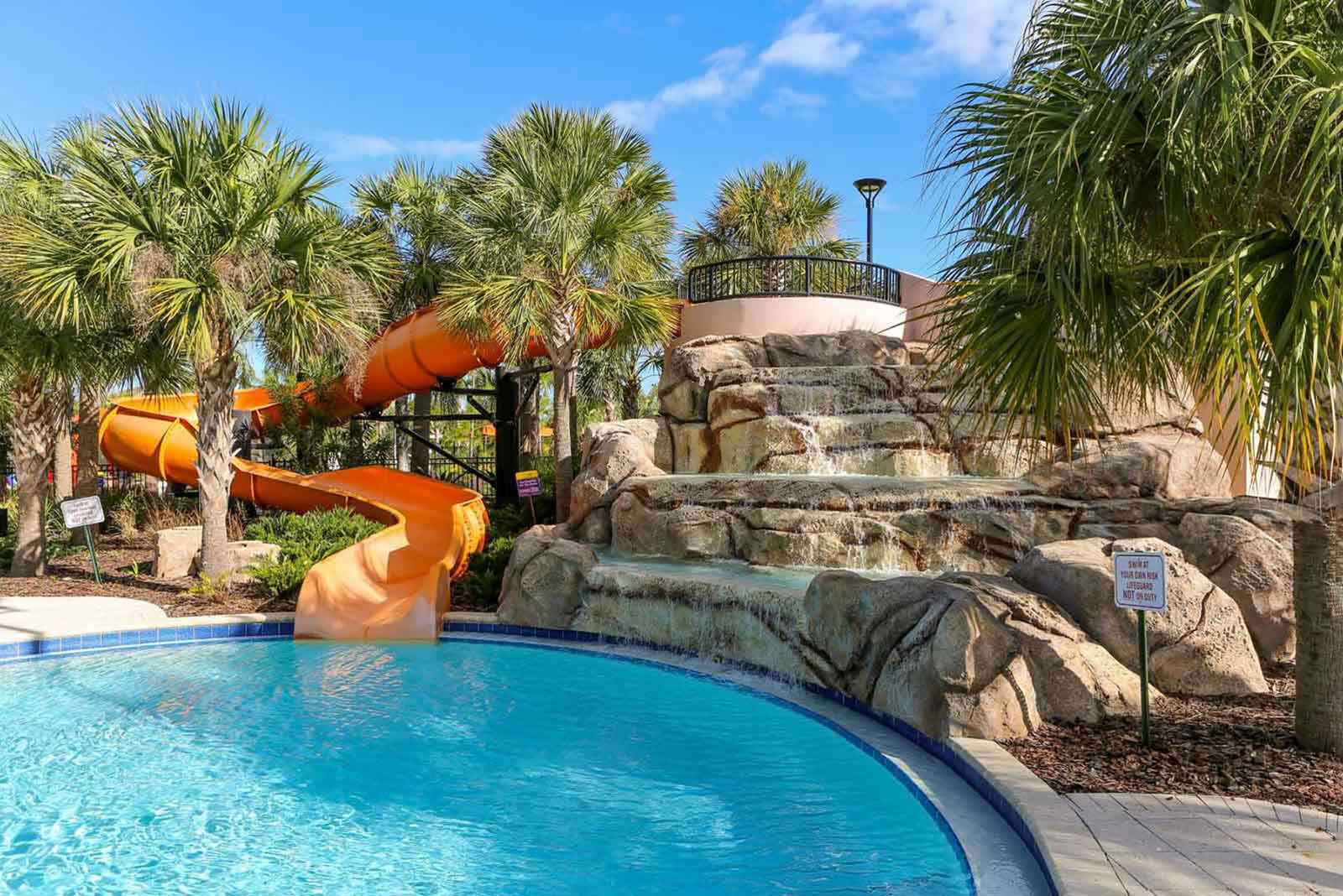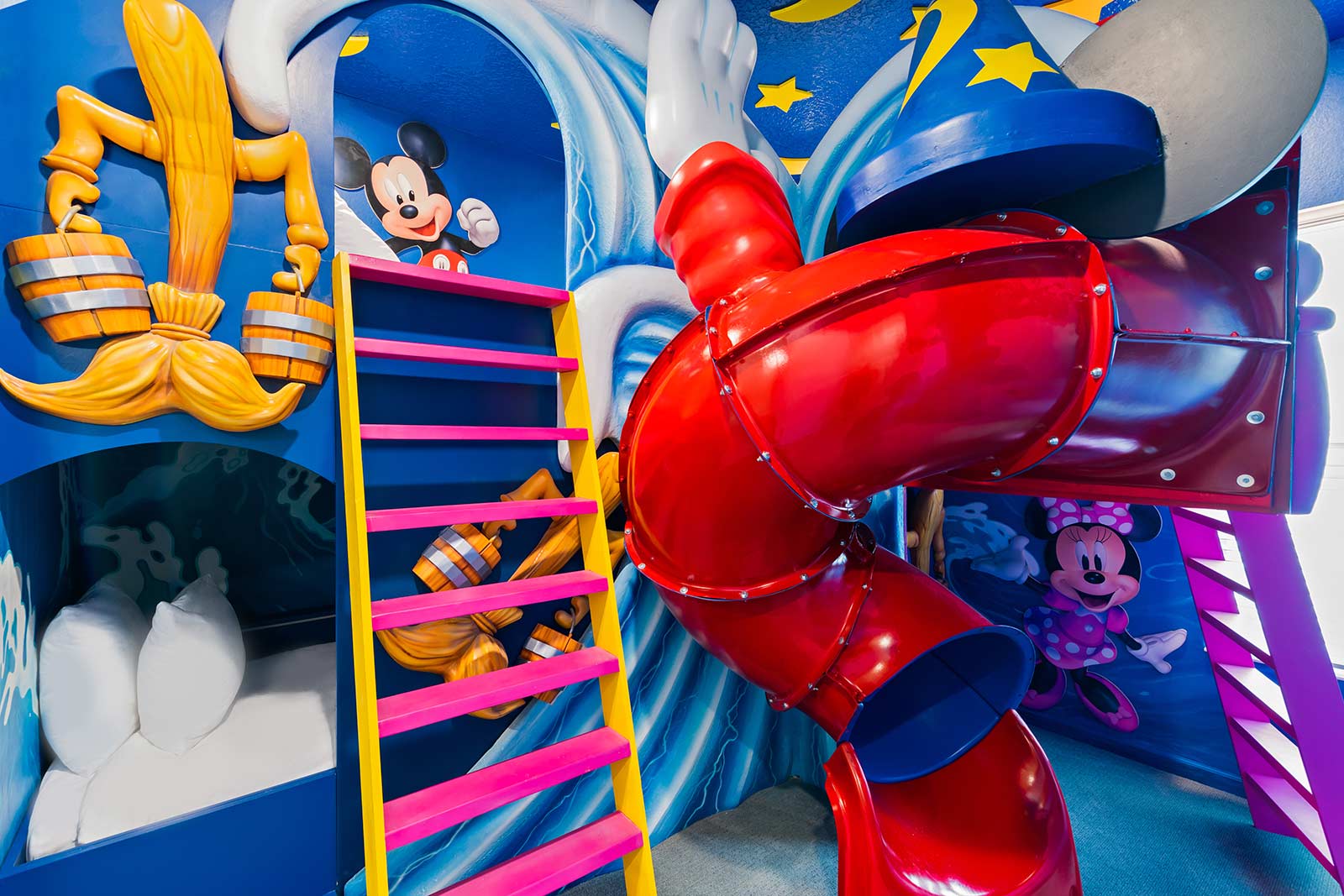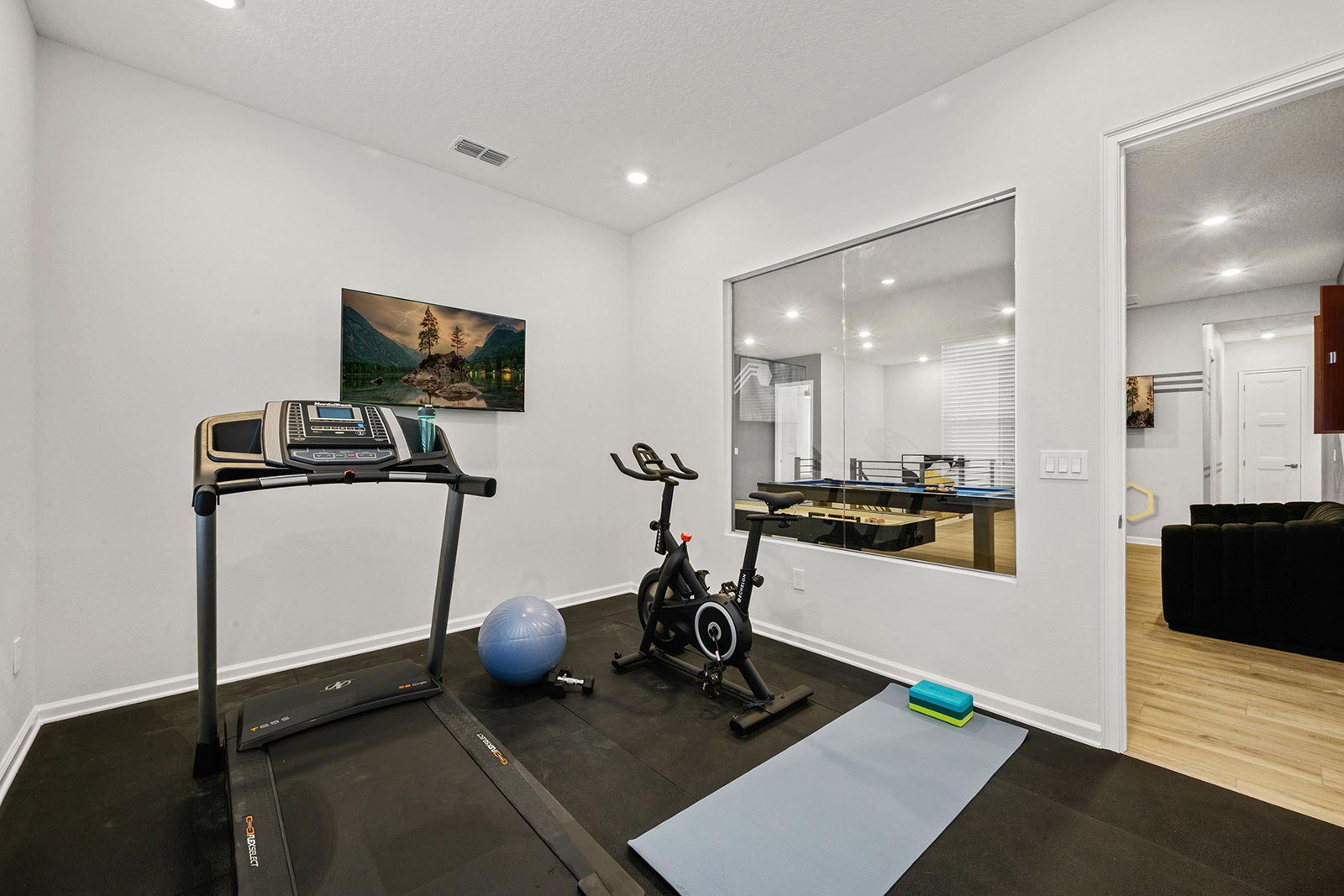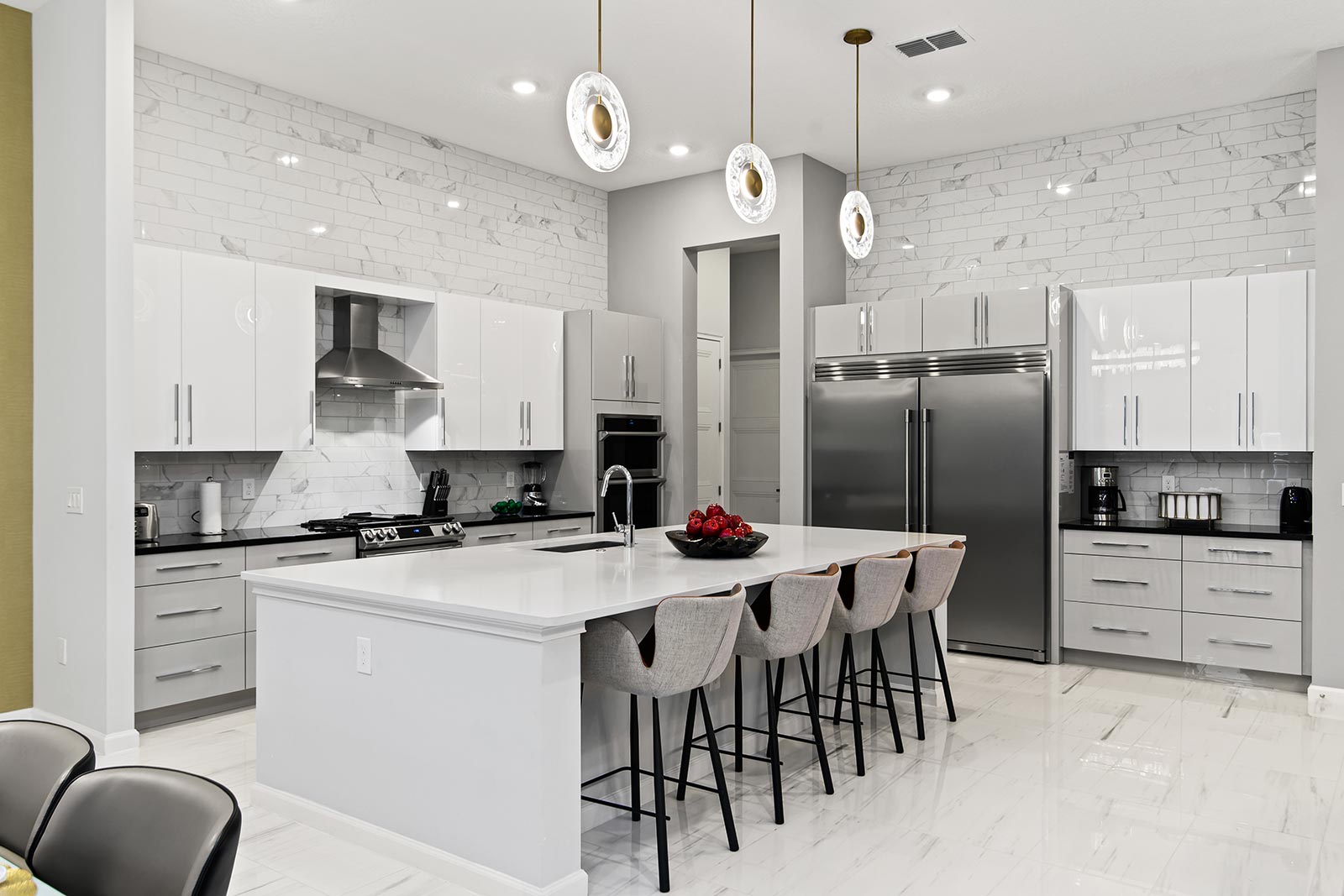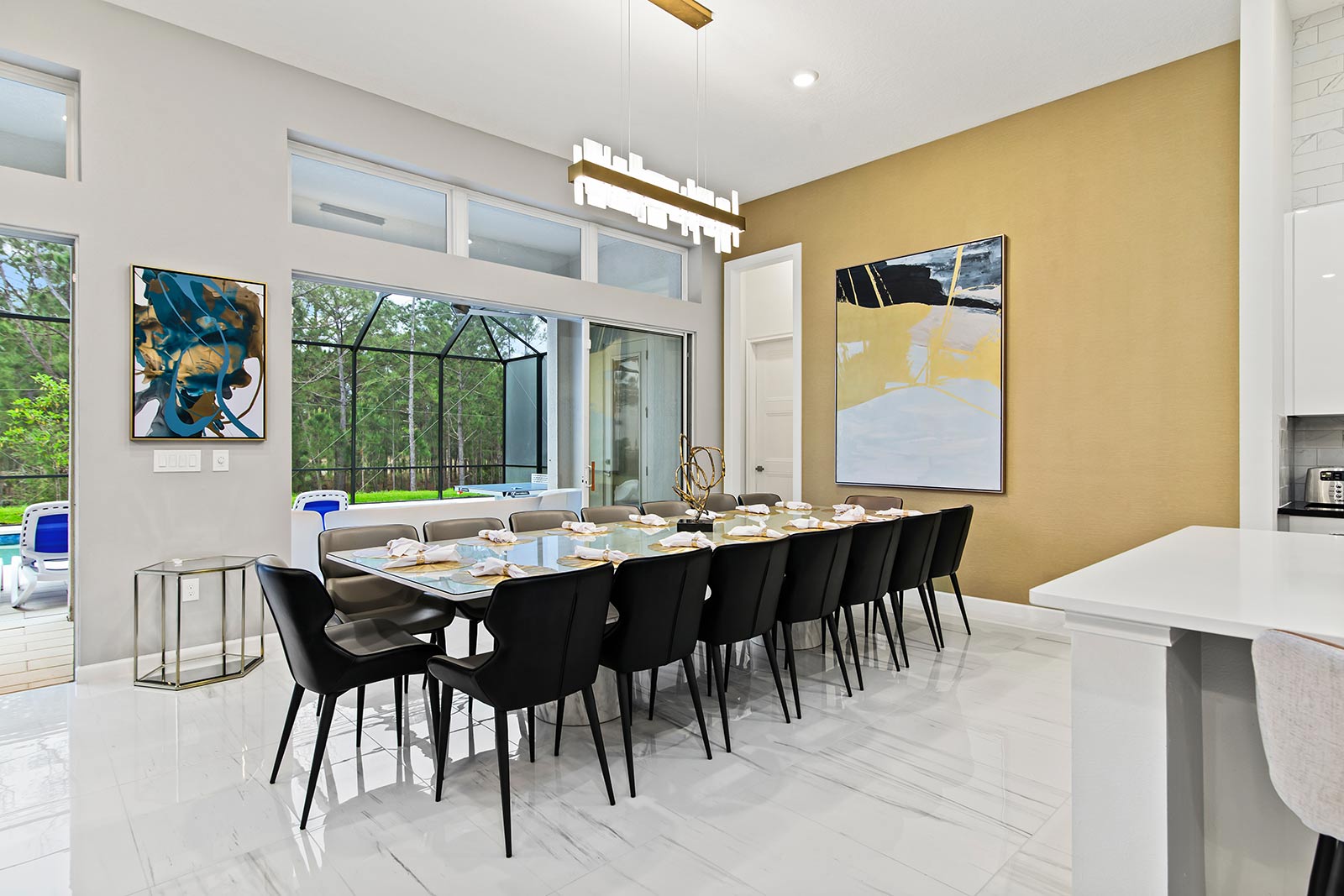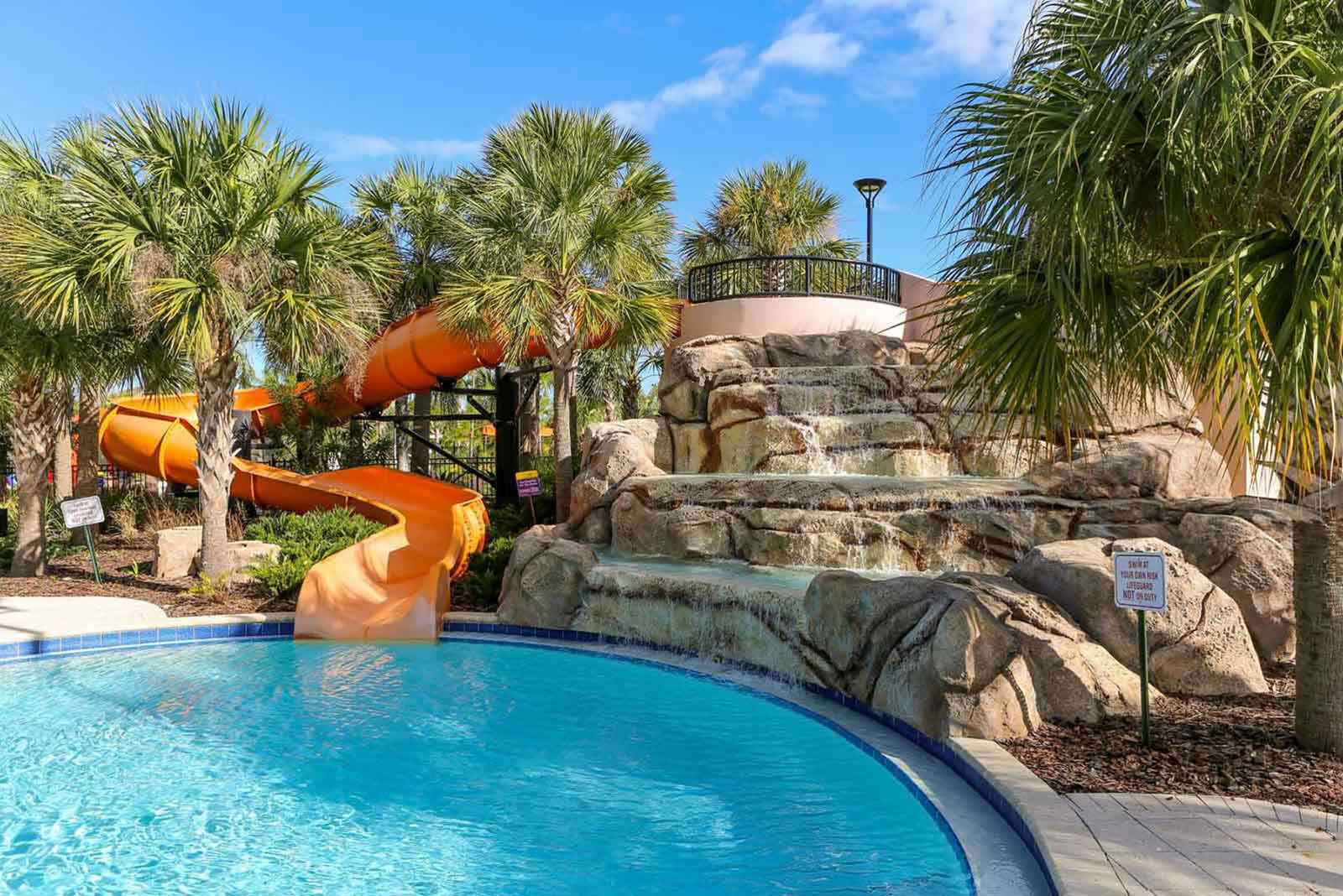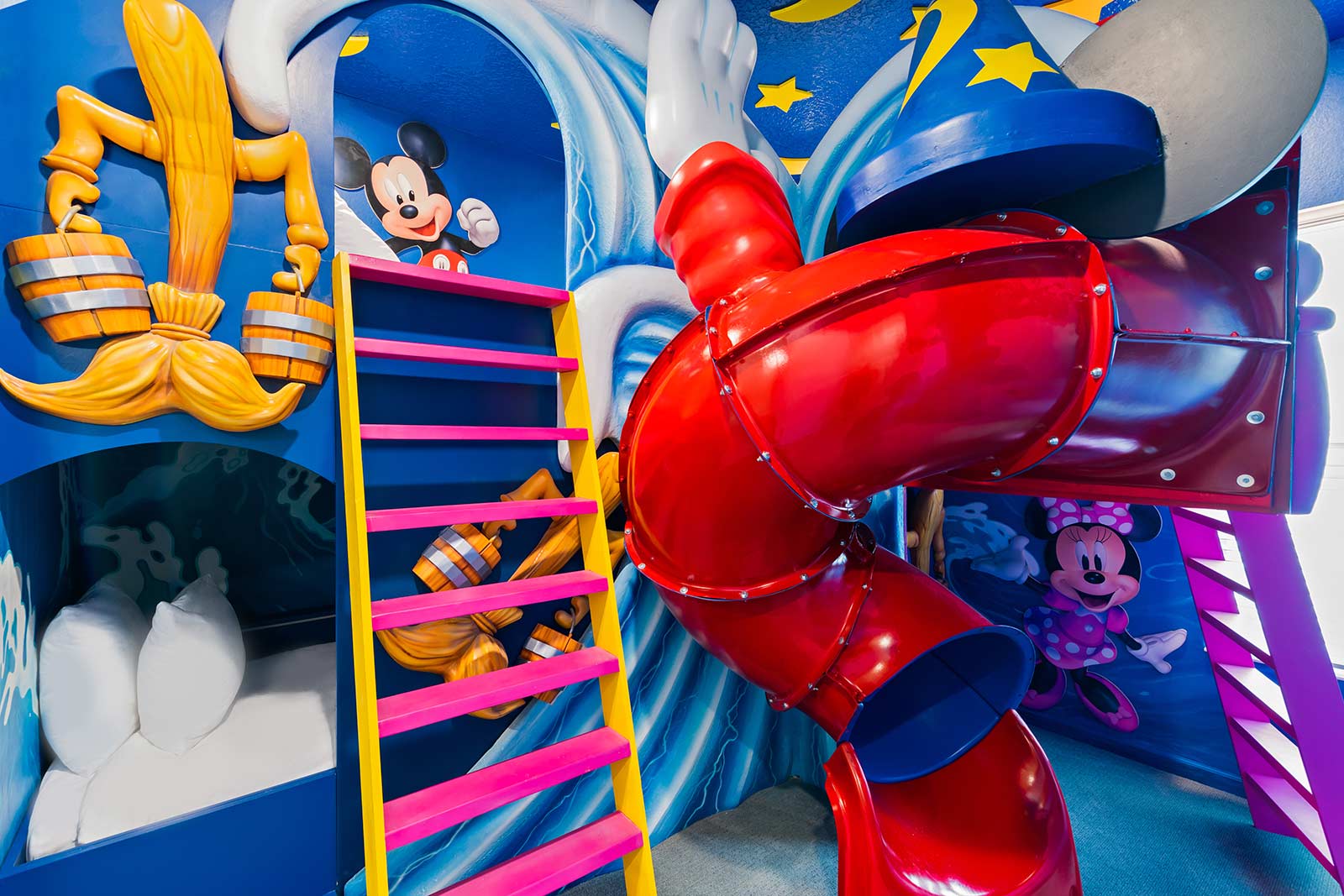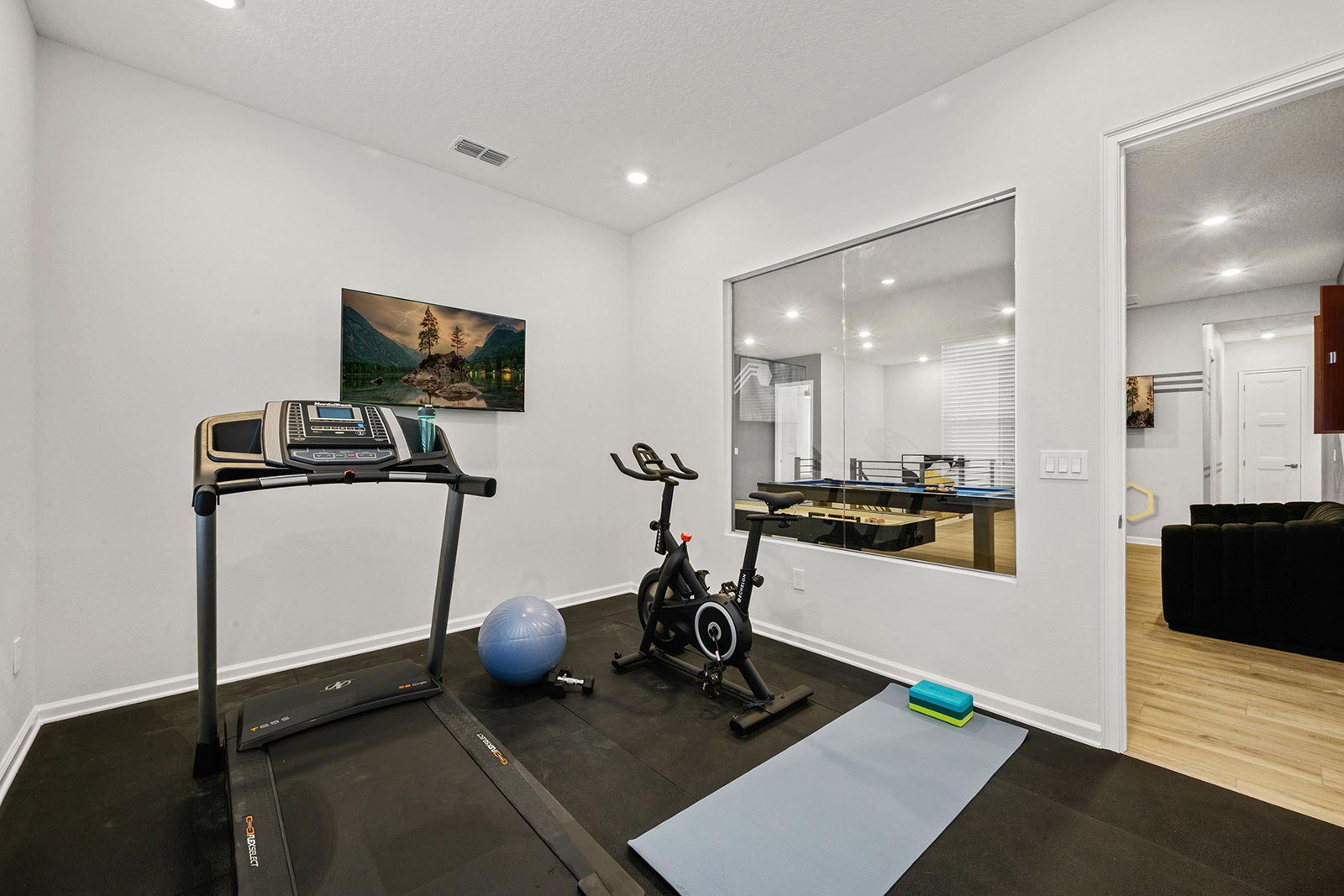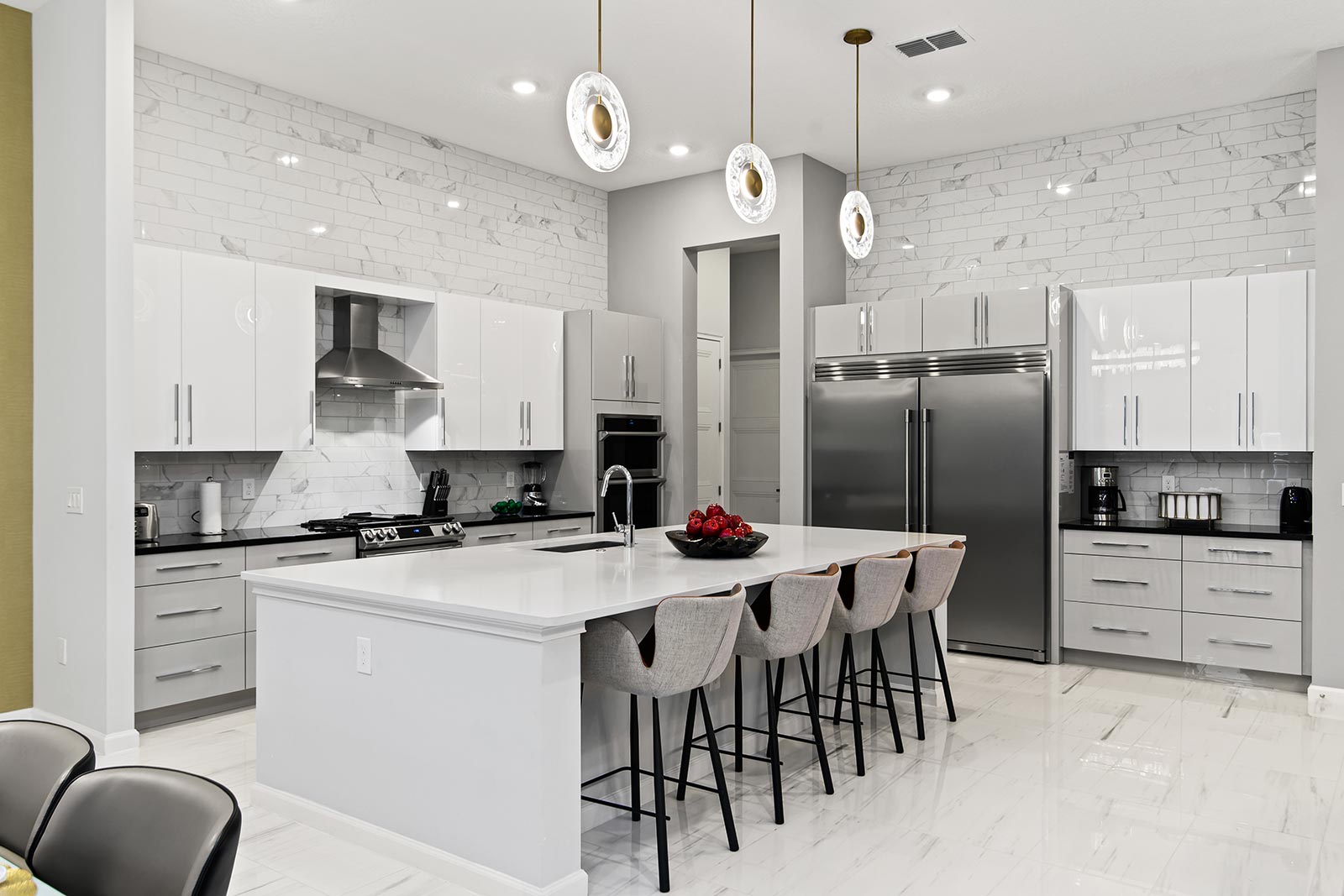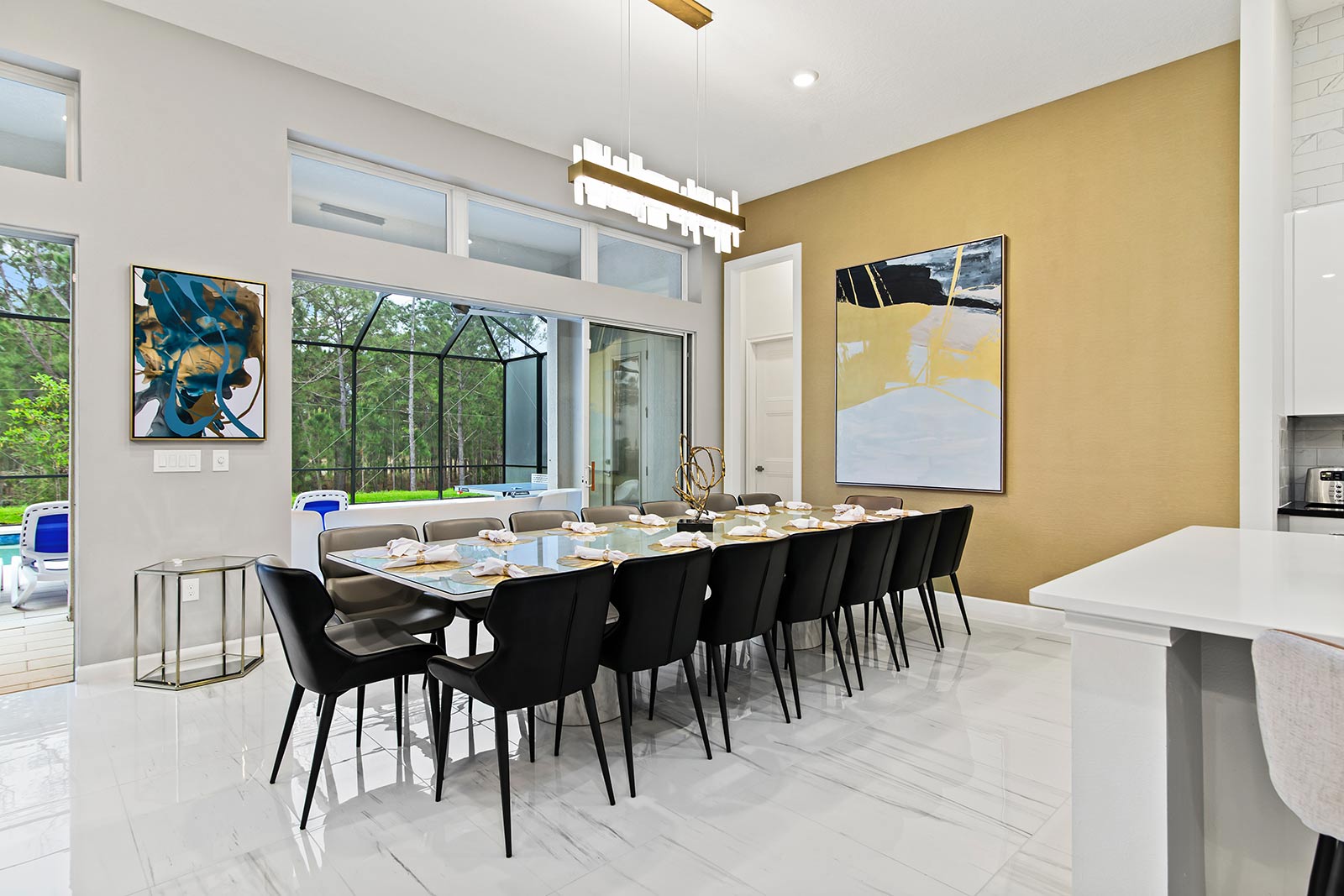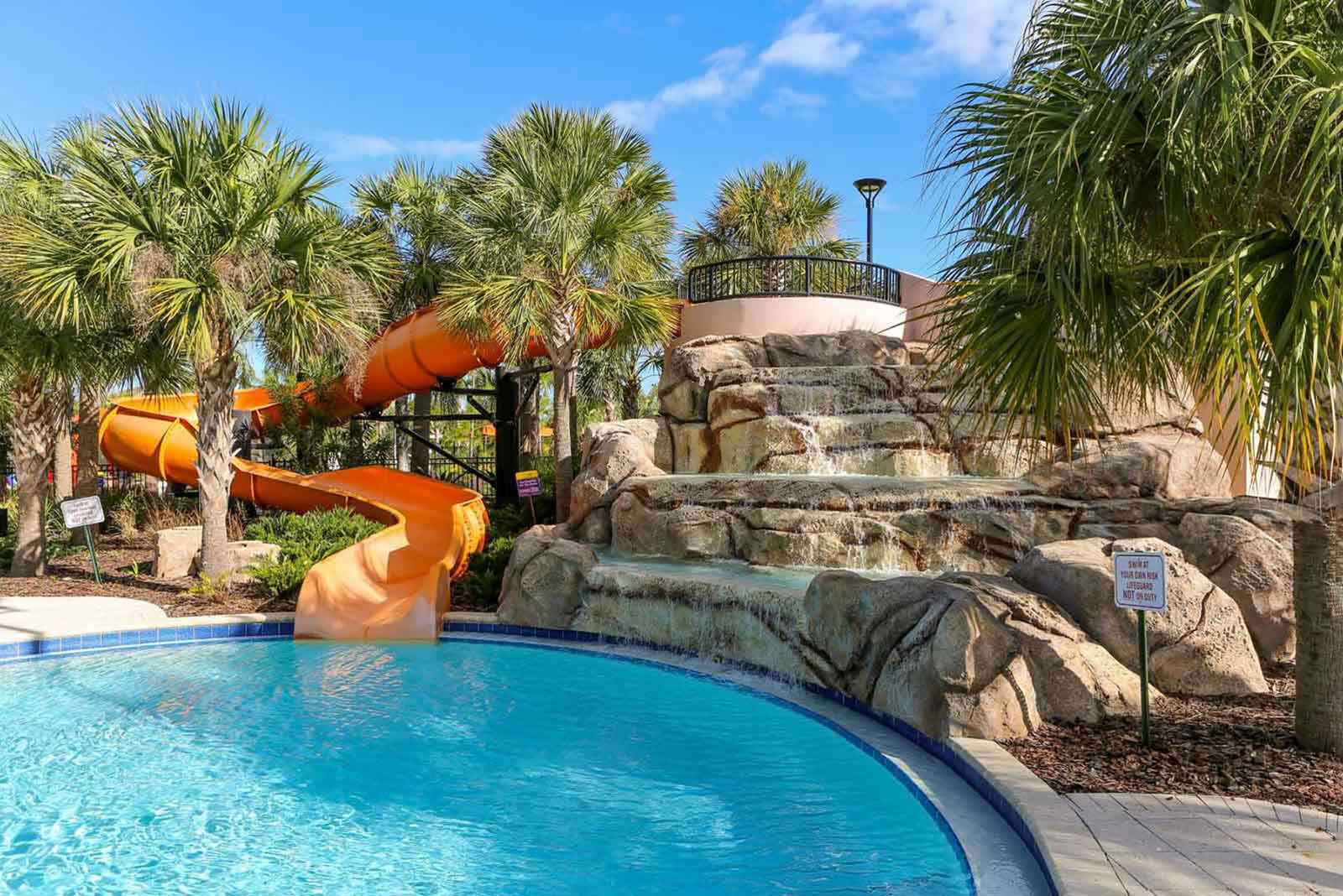 48 + Images
The Magical Manor
Entrance/Great Room: Open the door to the grand foyer and bask in this 7,000-square-foot mansion's clean-lined and inviting Midcentury Modern decor. Step into the gorgeous great room with its velvety couches and oversized TV, designed to inspire conversation, movie-watching, or relaxing with a good book.
Kitchen/Dining Room: An incredible chef's kitchen shines thanks to gleaming white marble countertops, stainless steel appliances, and all the gear you need to serve up a feast. Eat a light bite at the breakfast bar, or dig into a family meal at the spacious table in the dining area.


Bowling Alley: Imagine the laughs and good times you'll have in your own personal bowling alley. For even more nonstop fun, this recreational oasis also features an exciting array of arcade games to play between strikes.

Trampoline Room: An incredible trampoline room will have the kids (or adults, let's be real) bouncing off the walls (literally)! Surrounded by lively wall art reminiscent of a real-world video game, you can soar through the air across the oversized trampoline, while slam-dunking into the two basketball hoops on either side. Brightly colored twisty slides will send you gliding back down to the ground.
Pool & Patio: Go from the slopes to the pool, stepping outside to dip into a massive swimming pool that has something for everyone: a jacuzzi, lounge chairs, mini water slide, ping-pong, and even a foosball table. The party continues with all the fabulous food you can cook up in the covered outdoor kitchen with patio seating (cue up the Florida BBQ!).
Movie Theater: Get the popcorn going, because movie nights have never been more fun (or cozy). In this personal cinema on the second floor, you can sink into 10 recliner chairs to watch your favorite flicks in front of the big screen.
Game Loft: For active fun, hang out in this cool loft space where you can whip up some friendly competition at the pool table, try out the gaming system, and challenge the gang to scrabble, darts, ring toss, and more. Or, you can just embarrass them by belting out your favorite tunes over at the karaoke station!
Fitness Room: No need to let your workout languish during your vacay, you can even kick it up a notch with access to your own exercise bike, treadmill, and free weights. Need motivation? Turn on the smart TV to connect to apps for virtual training sessions.
Themed Bedrooms: Your little ones' jaws will hit the floor when they see the two spectacular themed bedrooms, styled after beloved animated movies and characters.
The Mouse Fantasia room boasts colorful ladders leading up to his-and-hers sleeping/play areas, a starry night sky on the ceiling, and a curvy red and yellow slide to bring the little ones back down to earth. The fanciful wall art will spark their imaginations for creative play, while cozy and inviting bunk beds make bedtime a joy.
Next door in the Ocean Explorer room, kids can dive into an aquamarine world of bright bubbles, undersea creatures, and twisting seaweed. A wavy blue slide invites them to play, while a submarine and diver theme will inspire imaginative escapades and peaceful dreamtime in this aquatic paradise.
Bedrooms (King, Queen, & Full): The rest of your guests can each retreat to their own cozy-yet-posh sleeping quarters at wind-down time, characterized by gorgeous Mid-Century Modern decor and en-suite baths. On the first floor, find three conveniently located sanctuaries, including two master bedrooms with king-size beds, and a master queen bedroom with a double door walkout to the pool area. On the second floor, in addition to the two themed kids' bedrooms, discover six more beautifully appointed bedrooms with en-suite baths.
Beyond the epic offerings of The Welcome Wonderland villa, you'll also have access to the Solterra Resort's amenities: tennis courts, a lazy river, a fitness center, and more. Plus, as soon as the Villatel Village is complete, you'll enjoy access to the brand-new Event and Conference Center, covered playground, and scenic grounds.
Show More
Amenities
If your idea of a wonderland includes swimming, bouncing around a full room of trampolines, and hardcore chilling, then The Welcome Wonderland mansion at Villatel Village is your dream destination! This stunning 11-BR villa includes a one-of-a-kind trampoline playspace, private pool, movie theater, game loft, and more. Plus, for the ultimate wow factor, two epic themed bedrooms immerse the kids in vivid worlds reminiscent of their favorite animated movies.
About the Resort: Nestled within Solterra Resort, Villatel Village will be a brand new, one-of-a-kind gated community that will play host to 71 luxury designer homes and exclusive amenities. While this vacation home is finished and fabulous (photos coming soon!), the community and many of its homes will still be under construction for a bit. As a guest of this home, you'll be among the first to use it, and you'll enjoy the lowest rate you'll ever see on this luxe masterpiece.
Theater Room
Themed Bedrooms
Screened In Pool
Themed Bedroom
Home Theater
Summer Kitchen
Pool Table
Air Hockey Table
Ping Pong Table
Foosball Table
Bowling Alley
Gym
Private Pool
Private Spa
Arcade Game
Pool Table
About the Villa
downstairs
Bedroom 1
King w/ En Suite
Bedroom 2
King w/ En Suite
Bedroom 3
2x Queens w/ En Suite
3 Bedrooms
upstairs
Bedroom 4
King w/ En Suite
Bedroom 5
King w/ En Suite
Bedroom 6
King w/ En Suite
Bedroom 7
King w/ En Suite
Bedroom 8
King w/ En Suite
Bedroom 9
2x Fulls w/ En Suite
Bedroom 10
2x Bunk Beds (4x Twins) w/ En Suite
Bedroom 11
2x Bunk Beds (4x Twins) w/ En Suite
8 Bedrooms
Choose Dates
Custom Quote
Complete the form below to receive your custom quote via email!
Booking Note: Reservations made during holiday periods will also require a refundable security deposit. *Pool & Spa Heating is an additional charge and varies based on location and home.
Booking Terms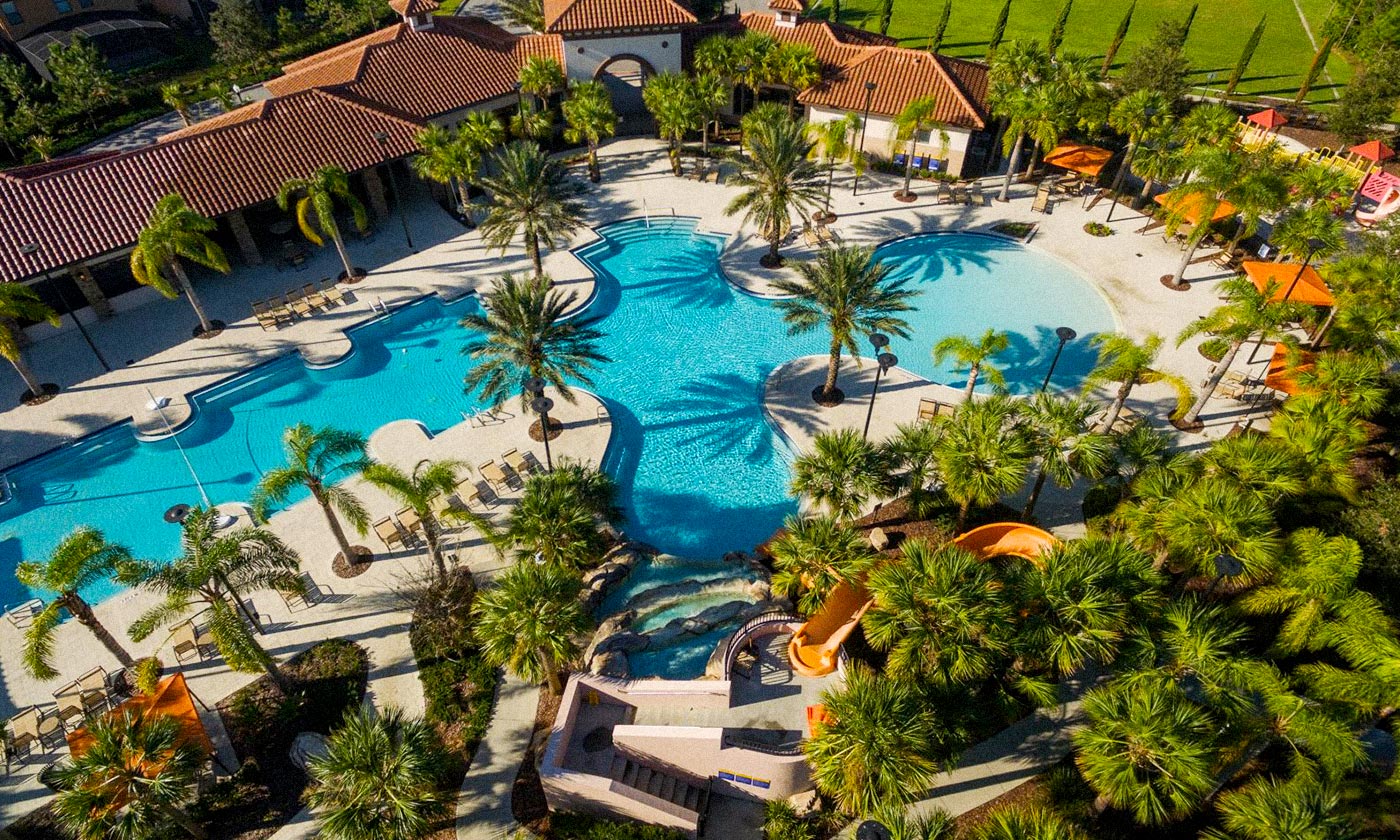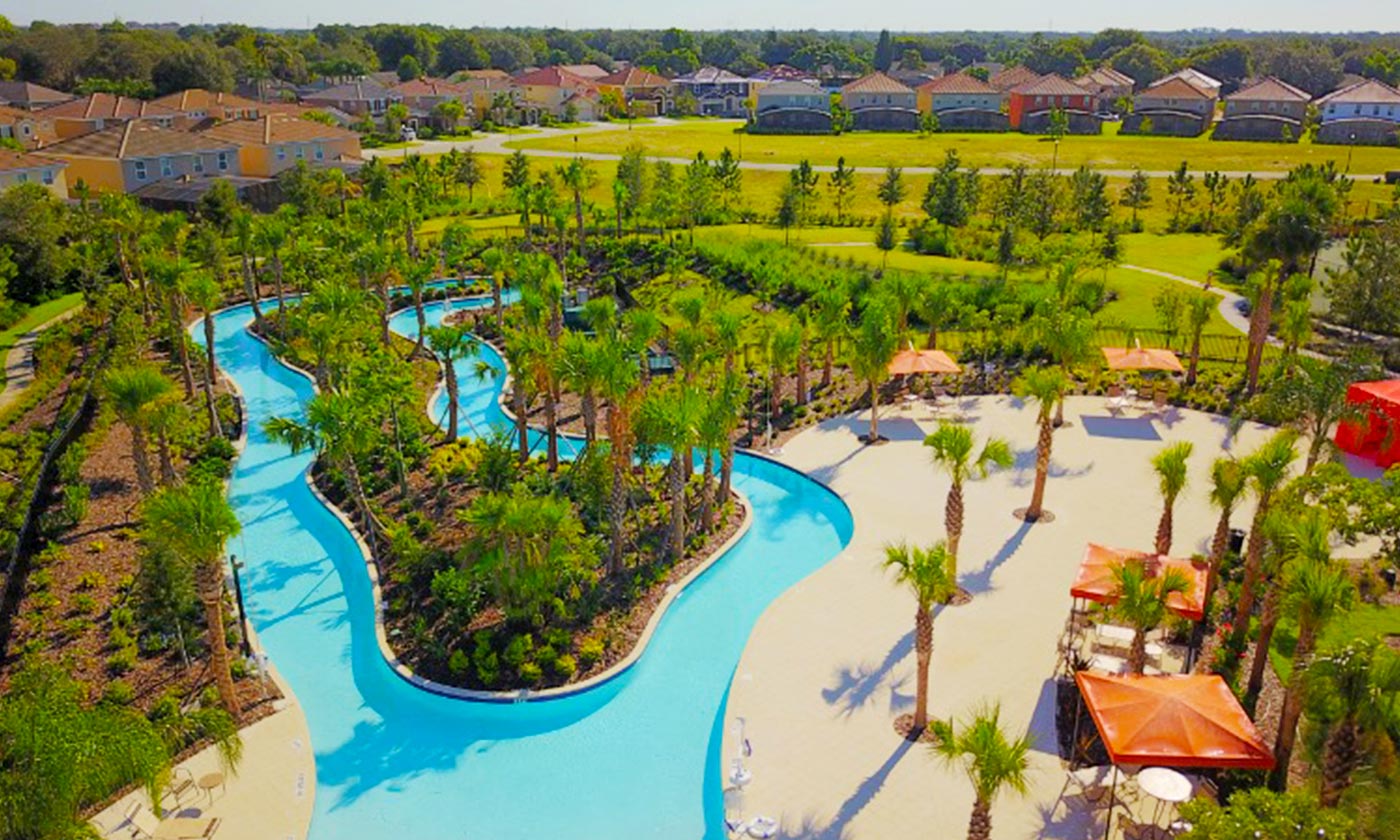 The Destination
Solterra Resort
Solterra Resort is a brand-new resort that is perfect for families visiting Central Florida, situated just minutes from the Walt Disney World parks! Solterra Resort was designed with the guest in mind, the resort has created an easy experience for the guests by including on site restaurants, incredible amenities and ease of access to major attractions and roadways.
View Resort