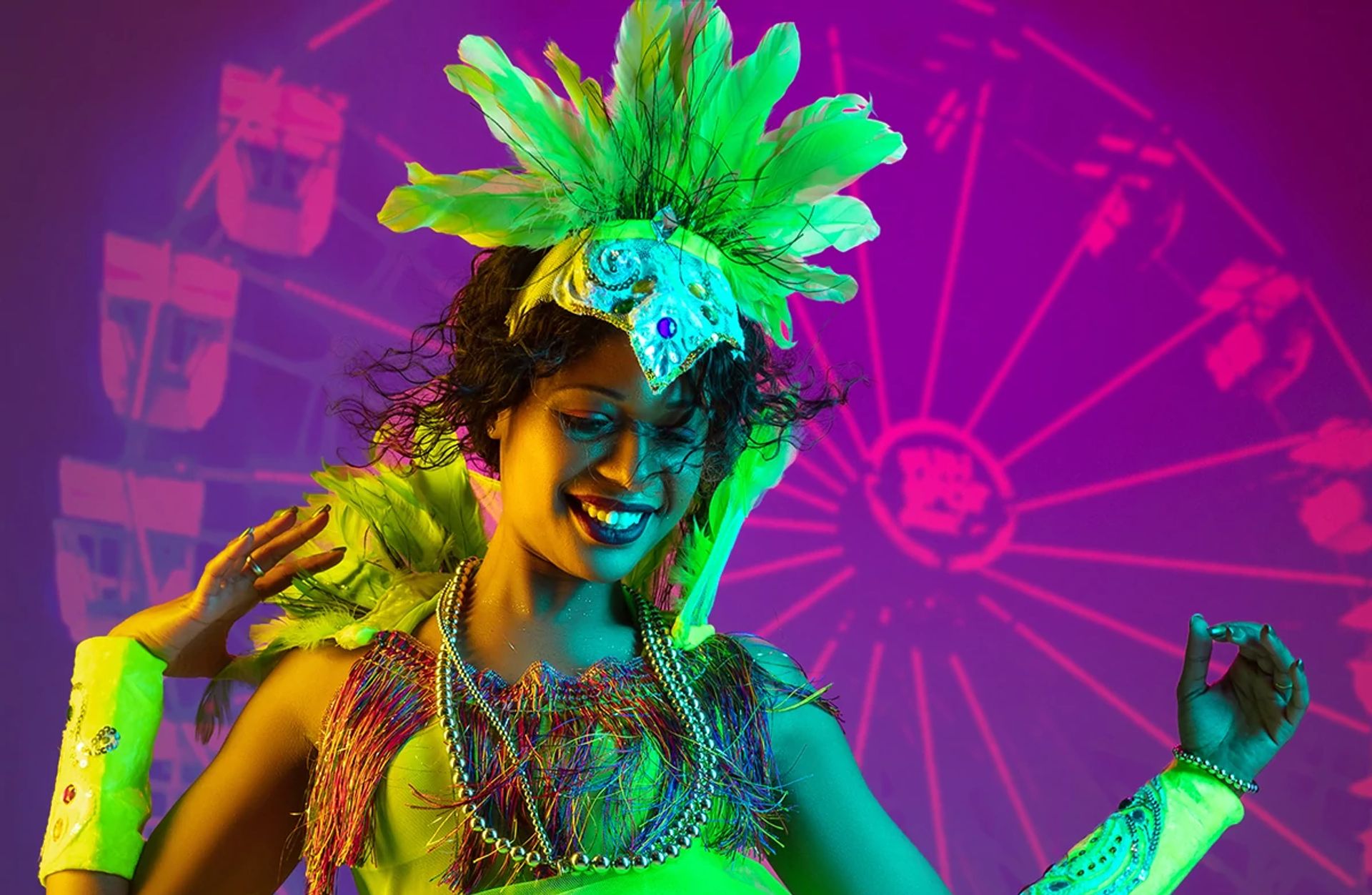 Now through Sunday, April 24th, Fun Spot America will celebrate Mardi Gras at both their Orlando and Kissimmee locations. Enjoy a family-friendly parade with beads, jazz music, and Bayou bites at no extra cost along with free parking.
Colorful & Festive Decor
Purple, green, and gold will paint the town along with jazz music and a New Orleans atmosphere to set the scene for a Mardi Gras experience.
Bayou Bites
From voodoo chicken and cajun fries to Fat Tuesday funnel cakes and Nawlins spirits including a huge hurricane, authentic New Orleans flavors will make you think you are actually in the real French Quarter. Other items include Mardi Gras cotton candy and caramel apples, a king cake sundae, gator bites, and a twisted voodoo spud.
Photo Spots with your "Krewe"
Mardi Gras-themed backdrops are free for guests to use.
Mardi Gras Parade
Every Saturday, you can catch as many beads as you can at a family-friendly Mardi Gras parade.
Liberty Swing Attraction
The newest ride at the Orlando location is where you can get a birds-eye view of the theme park on a 90-foot tall swing ride either sitting traditionally or horizontally.