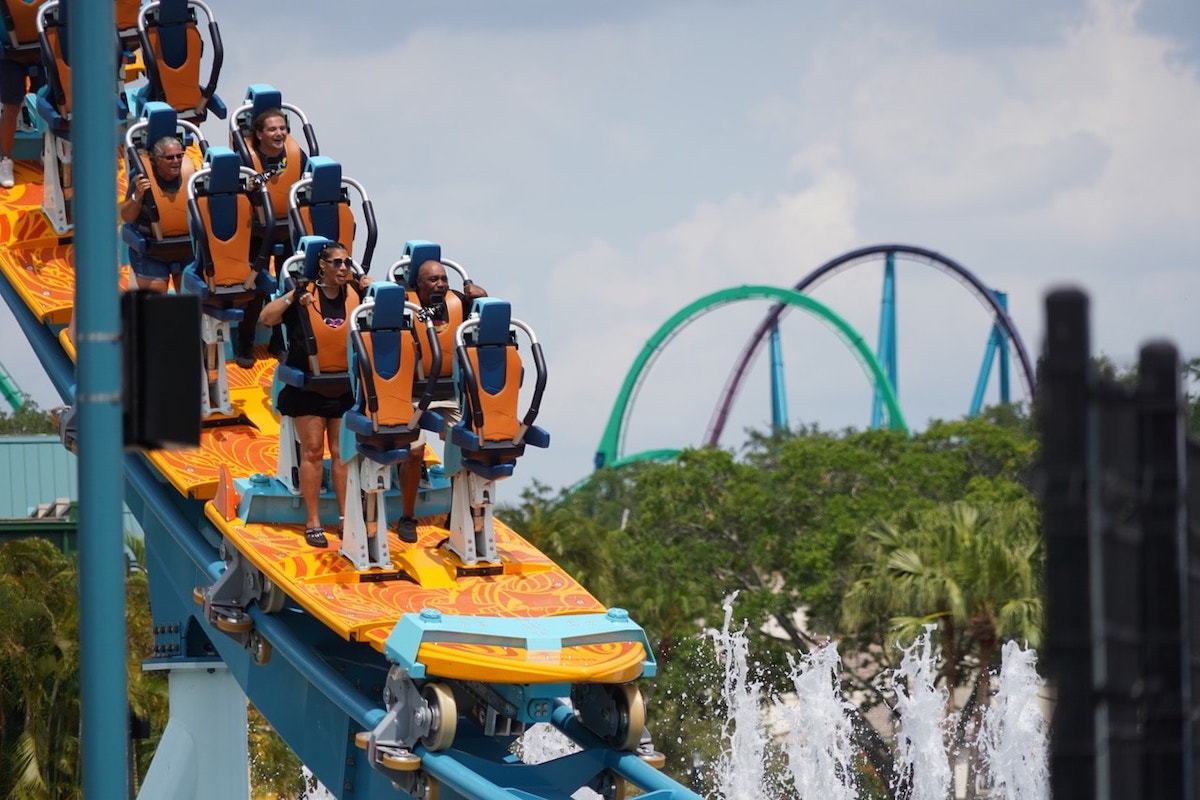 Experience two new roller coasters at two major theme parks open now, SeaWorld Orlando and Busch Gardens Tampa Bay!
SeaWorld Orlando-Pipeline: The Surf Coaster
The world's first-of-its-kind surf coaster, Pipeline is now open at SeaWorld Orlando! This coaster launches up 110 feet up at 60mph with innovative dynamic seats that makes you feel as if you are really riding the waves with an unparalleled freedom of movement. It has a 54" minimum height requirement and a 78" maximum height requirement.
Busch Gardens Tampa Bay-Serengeti Flyer
The world's tallest and fastest ride of its kind, Serengeti Flyer is now open at Busch Gardens Tampa Bay! You will experience multiple negative-G moments each swing while soaring high above the park's 65-acre Serengeti Plain featuring twin dueling arms that reach speeds of 68mph and a maximum height of 135 feet. The ride seats 40 guests with back-to-back rows of 10 across in two gondolas with a minimum height requirement of 48".
Jeeves Florida Rentals is a full-service vacation rental & property management company located in Central Florida. For over 13 years we have managed over 600 luxury Orlando vacation rental homes and condos just steps away from the Orlando Attractions like Disney World, Universal Studios, and SeaWorld. Our inventory consists of properties ranging from 2-bedrooms to large 14-bedroom mansions in the Kissimmee and Orlando area. To take a look at what's available for your next vacation to Orlando, click here!
Jeeves also offers discounted theme park tickets through Kissimmee Guest Services, click here to purchase!