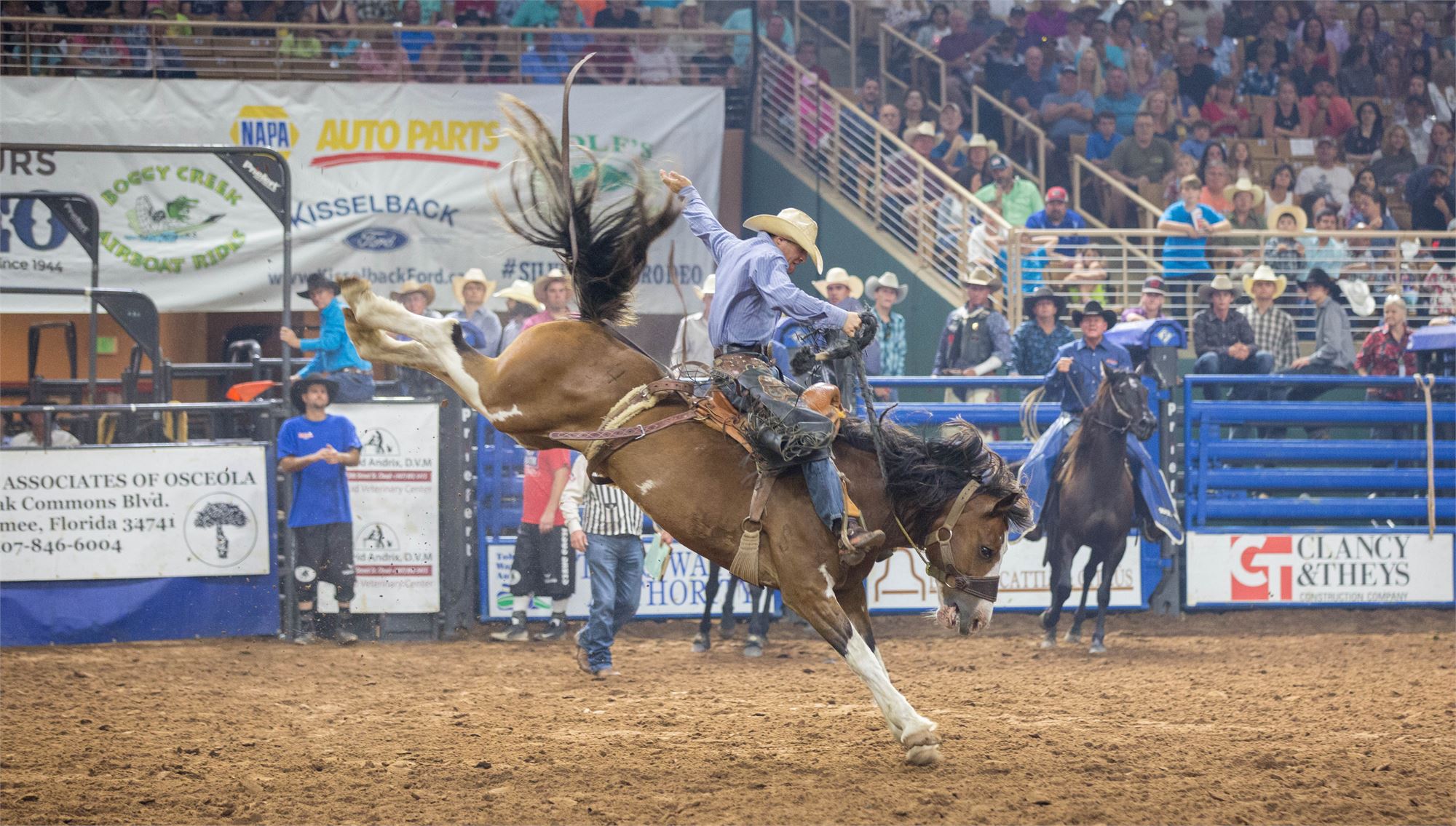 Osceola County Fair- Taking place on February 11th through the 20th, the Osceola County Fair at the Osceola Heritage Park is fun for the whole family! Live entertainment includes a comic artist, a trampoline show, and a petting zoo. Tickets are $5-$8 for adults, $3-$5 for children ages 5-11, children under 4 are free, and seniors 60+ can get tickets for $3. Monday-Thursday, the fair opens at 5 pm and Friday-Sunday, the fair opens at noon.
Paws in the Park- Benefitting the Pet Alliance of Greater Orlando, Paws in the Park is a pet parade and festival taking place on Saturday, February 12th starting at 10 am. Fundraising helps support and save over 5,200 dogs and cats by providing shelter, care and love until they find their forever home.
Monster Bulls- Silver Spurs Arena will host the annual monster bulls on February 12th at 7:30 pm. Professional bull riders prepare for the wildest eight-second ride on earth while they fight to hang on to almost 2000 pounds of a raging bull. It is the most dangerous and exciting event in the rodeo. A portion of the money raised through attendance will be donated to a local deserving cause.
Dragon Parade: Lunar New Year- Taking place on Sunday, February 12th from 11 am-noon, 2022 will celebrate the year of the Tiger. Lunar New Year is the most celebrated holiday in East Asia so many Asian organizations in America organize and hold large celebrations and parades like this one to share in its festivities.
Silver Spurs Rodeo- A fun family event on February 18th through the 20th where you can see bareback bronc riding, barrel racing, saddle bronc riding, steer wrestling, team roping, tie-down topping, and muttin bustin for the little ones. The rodeo consists of PRCA professionals competing in all seven rodeo events for prize money totaling $100,000. Tickets are $20 for adults (on Sundays $15) and kids 10 and under are free. Friday and Saturday events begin at 7:30 pm, Sunday events start at 2 pm.
Dragons: Hidden Treasure Quest at Harry P. Leu Gardens- During the month of February, you can join in on the fun of a mythical journey through 50-acres of botanical gardens to find the dragons' hidden treasure. Each guest will receive a special map and each clue will help guide "the seeker" to decipher the meaning and find the location of the treasure. This event is included with your daytime garden admission.
Dragons & Fairies at Harry P. Leu Gardens- Also during the month of February, The Memoir Agency and Creative City Project will open their newest, immersive, theatrical adventure centered around an adolescent fairy and her dragon friend. Live actors in beautiful costumes will take audiences on a 3/4 mile journey with large-scale lighting installations, surprises, and nine animatronic dragons along the way. Tickets are $22 per person on Wednesday and Thursday and $25 per person Friday, Saturday, and Sunday. Children 2 and under are free. On-site parking is also available for $12.