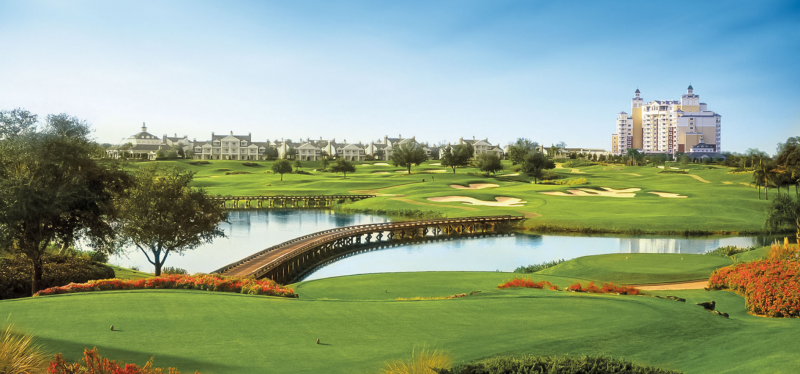 SIGNATURE GREENS DESIGNED BY THE GREATS
The only resort in the world that can boast 3 one of a kind signature PGA courses designed by PGA legends! Designed by Arnold Palmer, Jack Nicklaus, and Tom Watson, each golf course is inspected periodically to make sure it remains consistent with the original blueprint.
To reserve your tee time, please call 407.396.3199. Green fees apply.
Arnold Palmer - Legacy Course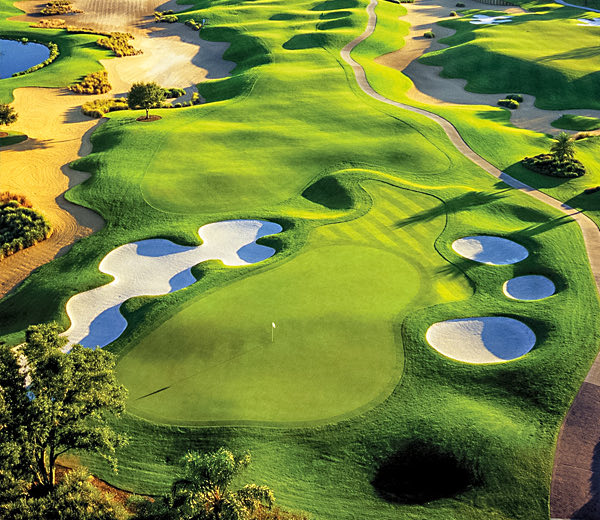 Take your chances with distinctive risk/reward shots. Sprawling out over hilly, rolling terrain, Arnold Palmer's golf course offers 6,916 yards of engaging play with elevation changes up to 50 feet.
Par 72 from Black/Championship tees; Gold 6,419; Blue 6,058: White 5,529; Red 4,802
Tom Watson - Independence Course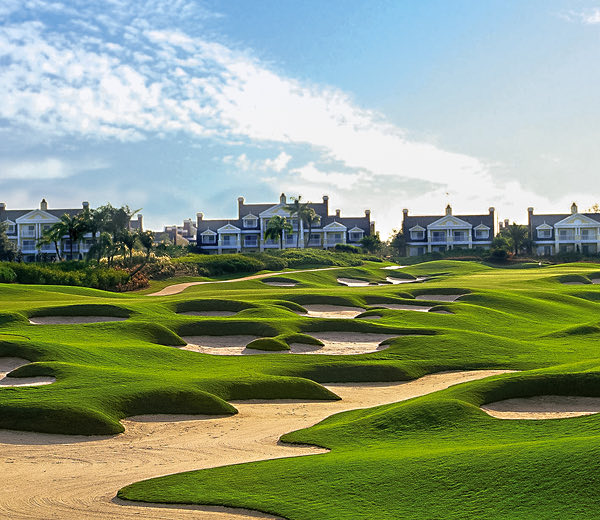 With wide-open greens, rolling fairways, and strategically-placed bunkers, Tom Watson's course calls for well-calculated golf that puts a premium on a solid short game.
Par 72 from Black/Championship tees; 7,154, Gold 6,697; Blue 6,319: White 5,990; Red 5,395
Jack Nicklaus - Tradition Course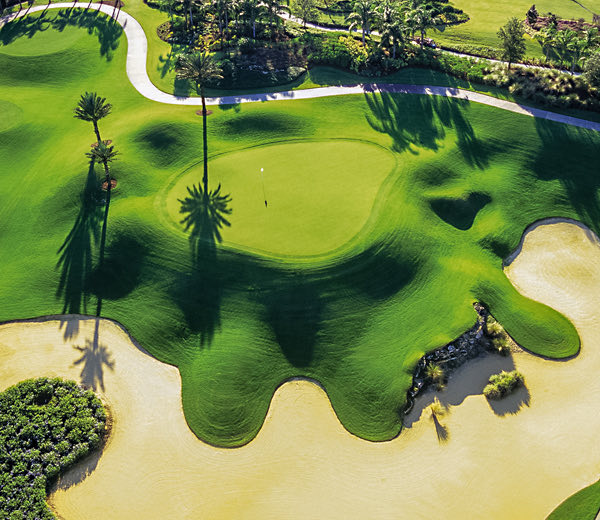 Tee off along smooth, flowing horizon lines with elevated tee boxes and greens. This thoughtfully-organized set of 18 holes challenges each golfer to achieve.
Par 72 from Gold/Championship tees; Gold 7,244; Blue 6,537: White 6,260; Red 5,055
Other Golf Facilities
Annika Academy – The Annika Sorenstam golf academy is a certified Callaway performance center located adjacent to the driving range. A full selection of programs are offered to improve the skills of all levels of golfers
Driving Range – Located behind the Reunion Grande Hotel
Reunion Resort Info