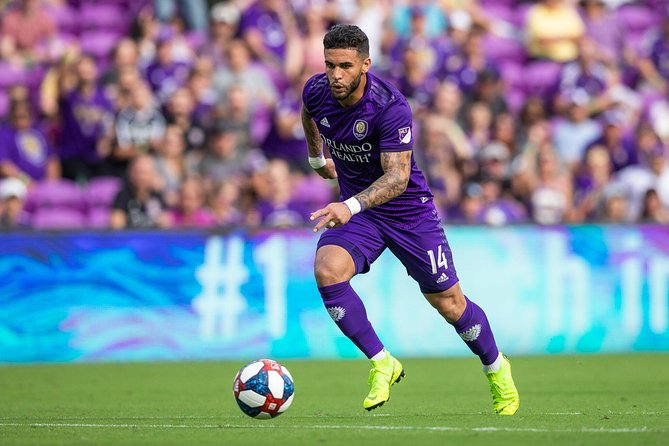 If you're planning to spend some time at a vacation rental in the Orlando area soon, then you'll definitely want to check out an Orlando City SC soccer match. Trust us, it will be an event that's enjoyed by the entire family. Let's take a moment and talk about what you might experience. 
The History of the Orlando City Soccer Club
The Orlando City SC has only been around for about a decade. They are an American professional soccer club that makes its home in the beautiful State of Florida. In 2010, the team announced their intention of joining Major League Soccer within the next few years. They began as an expansion team, and in 2013, they became the league's 21st soccer club.
The team's first game was in May of 2015, and it was against the New York City SC. They spent the next few seasons missing the playoffs, taking on a new head coach, and growing in their talents as a team.
The Stadium
Getting a stadium built for the team was quite an effort. The City of Orlando purchased land to be used for the construction of the stadium, but the bill that would have provided millions of dollars in state funds did not make it past the vote. The project was stalled for some time, but the team's owners refused to give up hope.
Finally, the mayors of Orlando and Orange County were able to secure the funds that were needed to begin building the stadium. But by 2015, the club had decided to purchase the land back from the City of Orlando and build the stadium with private funds.
Today, it is called Exploria Stadium, and it is a beautiful facility that seats more than 25,000 people. It's simply stunning, and it has several suites, a sports club and so much more. 
Getting Tickets to an Orlando City SC Soccer Match
It's easy to get tickets to a soccer match in Orlando City; even if you're visiting from out of town. It's best to get your tickets directly through their website. You can easily find single-game tickets, season tickets and there are even group rates available if you're going to be in town with a large group of people. 
When you purchase your tickets, you'll be able to choose the price and the seat that's right for you. There are also add-ons available as well.
Your Game Day Experience
Don't be surprised if the stadium is packed when you arrive. It's always a good idea to get there early so you can find your seats and have a look around. The Exploria Stadium offers so much to see, which is why they regularly offer tours as well. 
You'll love how the stadium was designed, but the beauty of it won't be evident until the game has actually started. It was built to amplify the noise from the crowd, which makes for really exciting games! Whether they win or lose, you'll feel like you were a part of a terrific experience.
Planning Your Trip to Orlando
It's so much fun to plan a vacation, and it's no secret that Orlando, Florida is one of the top destinations in the world. A vacation like yours demands nothing but the best, so it's worth looking into a luxurious property where you can truly relax, unwind and enjoy every minute. 
With Jeeves, you'll find that you get everything you're looking for in a vacation property. We're here to help make this the most memorable trip you have ever taken. Please contact us to make your reservation or to learn more about our properties.