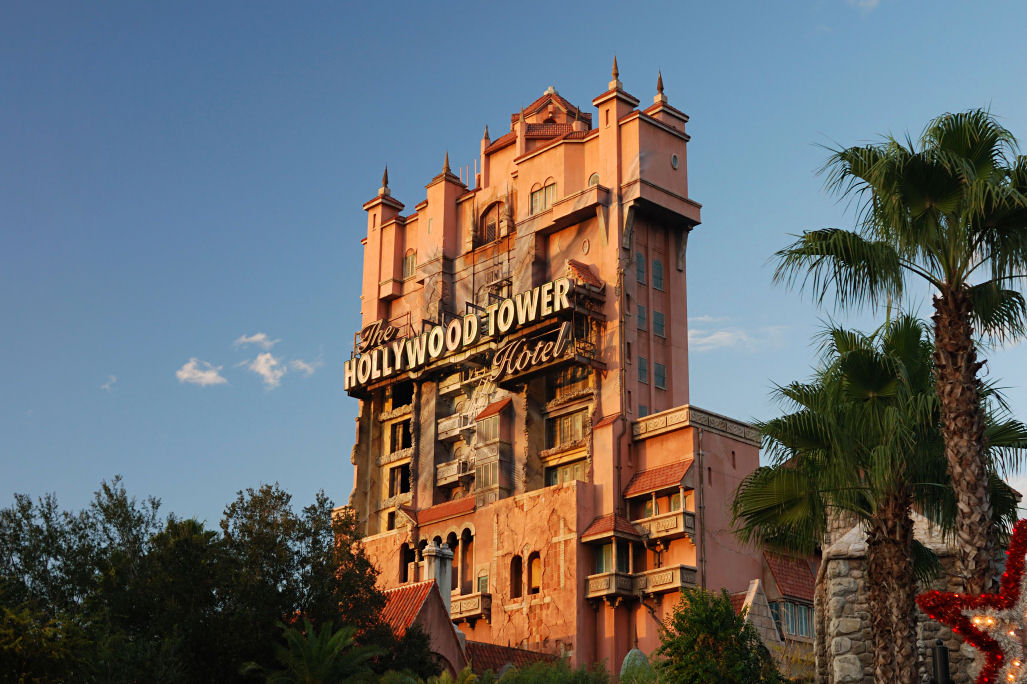 Walt Disney World Resort will soon be celebrating their 50th Anniversary. So get ready for "The World's Most Magical Celebration," which begins October 1, 2021. This 18 month-long event will honor Disney's rich tradition of innovation, entertainment, and magic.
Disney is beginning to preview the commercials, and there is lots of magic hidden in them for the sharp-eyed Disney fans. In the commercial, Disney magic resides in a secret room inside the iconic Cinderella Castle. The room contains artifacts from Disney stories, characters, and attractions. See if you can spot Cinderella's glass slipper, the Enchanted Rose from "Beauty and The Beast," and lots of other Easter eggs.
Meanwhile, it's time to get up to speed on all things Disney if you are planning to visit Walt Disney World. Our guide is perfect for you to design just the right itinerary for your Disney trip. Disney offers four theme parks and two water parks, with a total of 49 epic rides. We've got all you need to know whether you are traveling with the little ones and are looking for the perfect Disney world rides for kids, thrill-seeking teens who want coasters with lots of twists and turns, or if you are a full-out adrenaline junkie with a "need for speed".
Check out our Guide to Disney World Rides for all you need to know to plan the perfect Disney vacation for you and your gang. And we have lots of insider tips too.
The four Disney Theme Parks are Magic Kingdom, Disney's Animal Kingdom, Epcot, and Disney's Hollywood Studios. The water parks are Blizzard Beach and Typhoon Lagoon. The rides at Disney range from slow, gentle rides that are best for the smaller kids to darker rides for the older ones and those with the latest technology designed for thrills, chills, and often, speed. The rides are designed to fully immerse the guests in the storytelling and the theming behind them. They do theming as only Disney can.
Here are some of the more popular rides.
Best Rides at Magic Kingdom
The Magic Kingdom is the most classic Disney park with the iconic Cinderella Castle and focuses on the most famous characters like Mickey and Minnie Mouse. It has 40 rides and attractions and is divided into six different lands.
Top adult attractions are Space Mountain, Splash Mountain, and Big Thunder Mountain Railroad. Space Mountain is thought to be the Magic Kingdom's most thrilling ride. It is a high-speed coaster through the dark with lots of twists and turns as you fly through the galaxy. Enjoy the interactive games while you wait in line.
Big Thunder Mountain Railroad is an outdoor roller coaster in Frontierland with excellent theming as you ride a runaway mine train during the Gold Rush. The park views are incredible. Splash Mountain is one of the best Disney rides for a hot day, and you may get wet! The theme is a log flume where you'll meet up with Br'er Rabbit and his friends.
The most popular ride is the gentle rollercoaster, Seven Dwarfs Mine Train. Head there first thing in the morning as the lines tend to become long.
Pirates of the Caribbean in Adventureland is another favorite where you'll head out on a boat ride through caverns and take on Captain Jack Sparrow and other pirates. It has a few gentle dips but can be loud and dark for the smallest ones.
The Fantasyland rides are targeted at small children who love the classics like Peter Pan and Winnie the Pooh.
The Haunted Mansion located in Liberty Square is a favorite that takes you through a spooky tour with lots of ghosts and creepy creatures. The ghosts are mostly friendly, and this is considered a slow-moving dark ride.
Buzz Lightyear's Space Ranger Spin is another favorite Disney World ride.. On this Toy Story-themed ride, you'll shoot targets with laser cannons from your spinning car for an exciting and popular ride.
There are plenty of shows to see like Enchanted Tiki Room, Country Bear Jamboree, and Mickey's Philharmonic Magic. So get a map and take your time planning your days but don't overlook these top attractions and rides.
Best Rides at Animal Kingdom
Animal Kingdom is the largest acreage of the parks at Disney and is a more relaxing park to visit. Animal lovers and Avatar fans will not want to miss this. Some favorite rides are:
Avatar Flight of Passage is the most popular ride at Animal Kingdom. Lines can be up to a few hours, so plan well. The queue and the pre-show are part of the attraction. This is a 3D simulator ride where you "fly" on the back of a banshee over Pandora through forests and over waterfalls. A whale jumps out of the water and splashes you as you soar over the ocean. This is a great ride.
Kilimanjaro Safari - Board an open Jeep and head out into the safari park where you'll see real live animals. Mornings are a good time to do this as the animals are more active. You'll see elephants, giraffes, lions, and rhinos. This is one of the best Disney World rides for adults.
Na'vi River Journey is the second avatar ride. It's a leisurely river ride through a magnificent bioluminescent rainforest with plenty to see and lots of entertaining animatronics.
Kali River Rapids is a whitewater river rafting ride with a few drops and turns. You will probably get wet!
Best Rides at Epcot
Epcot is divided into Future World, which has the most rides, and World Showcase, which has 11 pavilions representing 11 different countries and their culture.
Test Track lets you design your own car, then take it for a high-speed test ride around the track.
Mission SPACE is for the want-to-be astronauts to board a space shuttle simulator and go on a real mission where you'll feel a space launch, dodge meteorites, and experience the g-forces.
Spaceship Earth inside the geosphere takes you on a gentle journey through the history of communications from the Stone Age right through the computer age. There are plenty of interactive games and displays.
Frozen Ever After is the newest ride in Epcot, replacing the old Norway ride. Frozen fans will love the animatronics of Elsa and her friends as you ride through the wintery world of the movie.
Best Rides at Hollywood Studios
The Hollywood theming of Hollywood Studios is fantastic, and these are the best Walt Disney World rides for movie buffs, who will love this park and the chance to get behind the scenes.
Twilight Zone Tower of Terror is a frightening classic and a Disney favorite. The theme is an abandoned hotel where you ascend in a rickety elevator with huge drops and great sound effects.
Rock 'n' Roller Coaster is another favorite. This is one of the best Disney World rides for true thrill-seekers. You'll race along the track to the sounds of Aerosmith with high-speed twists, turns, and inversions. Fast and fun!
Star Wars: Rise of the Resistance - This most popular ride is immersive and interactive and takes you to the faraway planet of Batuu to the Resistance to battle against the First Order. Exhilarating ride!
Mickey and Minnie's Runaway Train is the newest ride at Hollywood Studios and is a dark trackless ride that takes you into the world of cartoons with Goofy driving the train. Great for all ages.
Insider Tips and Secrets
We have some super fun insider info that is meant only for the biggest fans.
Right from the mouse's mouth. Former Disney cast members (employees) shared with "Insider" website some things they think every visitor at Disney should know before hopping on a Walt Disney World ride. Here are some interesting ones.
Get up and get started early. Head for the most popular attractions and save hours waiting in line. Be strategic.
Avoid Magic Kingdom on Mondays. Weekends and holidays are always busier, but this park fills up on Mondays too.
Did you know you don't have to lug your purchases around all day? If you're staying at a Disney resort, they will send your purchases there for you. If not, you can have your packages sent to the front of the park for pickup.
Pack your Sunscreen!!! Even in the winter. This is FLORIDA - the Sunshine State.
Skip the endless expensive bottles of water. Most of the quick service locations will give you a cup of water for free, and some will refill.
Get some extra magic without paying for tickets. Visit Disney Springs. No admission and lots to do.And the parking is free.
Safety comes first. Follow the rules and listen to the cast members.
Don't ask cast members to bend the rules. They can't. Period.
Cast members will help you take photos, so nobody gets left out of the image.
Plan, plan and plan some more.
Walt Disney World is vast, and there are rides, entertainment, dining, and shopping galore. Accept that you will never be able to cover it all in one trip! So learn what Disney World rides they have to offer, set your priorities and make a plan to get the most out of your Disney visit.