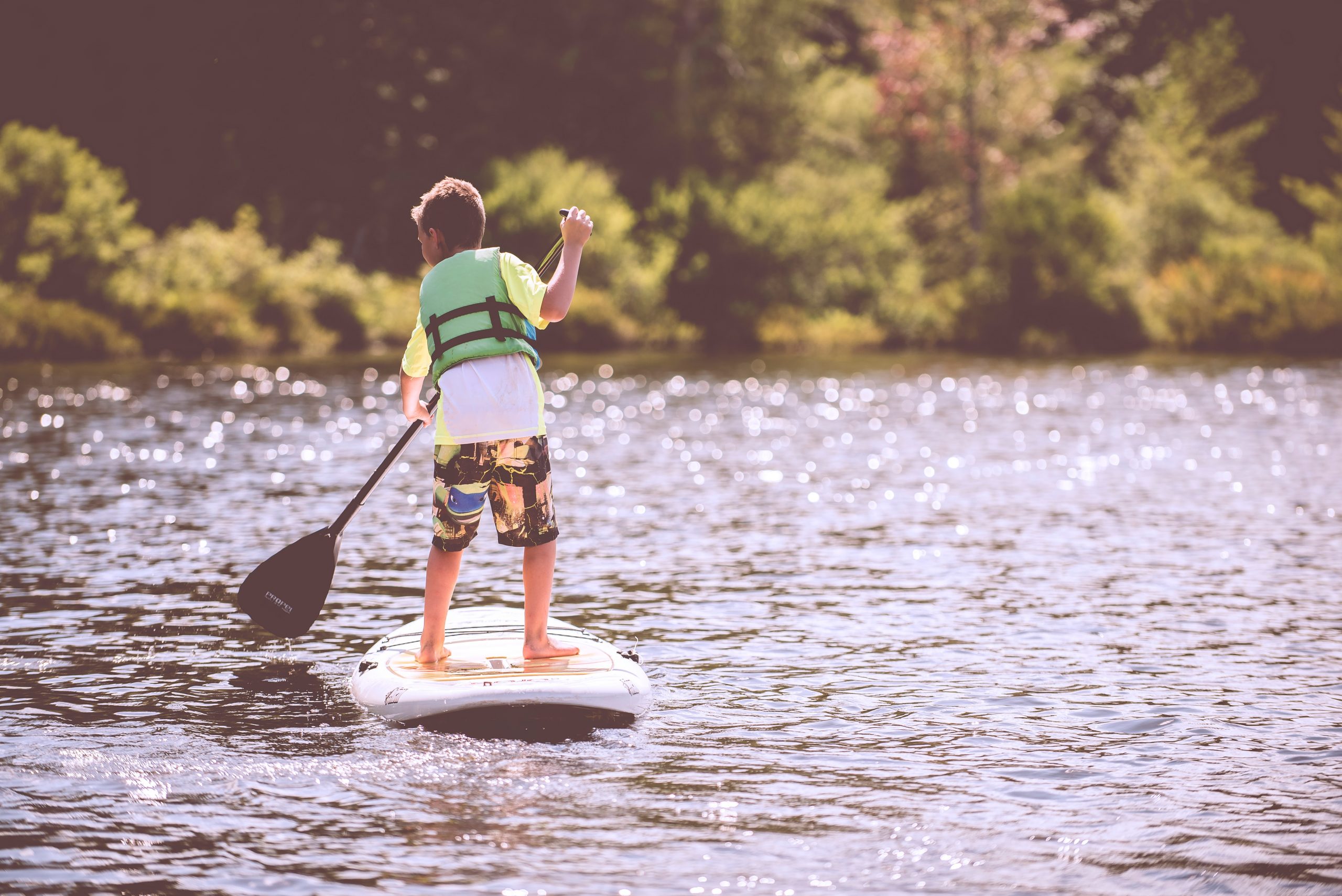 Orlando is a city with an incredible number of attractions and activities. While best known for its theme parks, Orlando provides both visitors and residents many outdoor activities that provide fun for the entire family. With the summer heat giving way to the pleasant fall days, one of the best ways to enjoy a warm day in Orlando is to spend a few hours by the lake. 
Here are some of the ways you can pass the time by a lake in the Orlando area.
Fishing
Florida lakes offer some fantastic fishing opportunities. Many lakes offer boat rentals. Keep in mind that you need a license to fish, even if you catch and release. There are some exceptions, such as kids under 16, fishing on private property, and during certain days. You can find out more at the Florida Fish and Wildlife Conservation Commission. 
Boating
You can combine boating with fishing or just enjoy a few hours on the water. Many lakes offer boat rentals, including canoes, kayaks, and paddle boats. 
Swimming
Nothing is more refreshing than swimming or just splashing around in a lake on a hot day. When swimming in Florida lakes, make sure you observe common sense safety tips. Always pay attention to signs that warn of possible hazards such as red tides or harmful bacteria. Don't forget to apply sunscreen!
Birdwatching
Florida has a large array of bird species and the lakes near Orlando are among the best places to spot them. Some of the birds you might see in lakes include mottled duck and fulvous whistling duck. In the air, watch for the white ibis, the short-tailed hawk, the purple gallinule, and many others. All you need is a pair of binoculars, a guidebook, and a good camera.
These are just some ideas of how to spend your time by the lake. Many lakes also offer hiking trails, camping, and other recreational activities. Some days it's just nice to bring some refreshments and enjoy a picnic by the lake as well.
Here are some of the lakes that you'll find in or near Orlando:
Lake Como Park
If you want to enjoy a lake right in Orlando, Lake Como Park is your best choice. It's a relaxing spot where you can walk around the lake or have a picnic. 
Turkey Lake
Turkey Lake, inside Bill Frederick Park, is another lake that's within the Orlando city limits. The park and lake offer boating, fishing, walking paths, and recreation areas with volleyball courts and softball fields.
Lake Eola Park
Lake Eola Park offers a relaxing escape right in the heart of downtown Orlando. You can watch the graceful swans, rent a paddleboat, or attend an event at the Walt Disney Amphitheater.
Lake Toho
Lake Tohopekaliga, or just Lake Toho, is one of Florida's largest lakes and offers a wide variety of activities. It's a favorite fishing spot where bass competitions are regularly held. There are also many RV and camping sites, making it the perfect destination for a weekend escape. If you want to get a little further from civilization, you can take a boat to Makinson Island, a beautiful spot for hiking and viewing Florida's birds and other wildlife.
Lake Kissimmee State Park
Lake Kissimmee State Park, which is about an hour and a half drive from Orlando, is a spot where you can spend a full day walking, fishing, relaxing, and enjoying other outdoor activities. There are ample campgrounds if you want to stay longer. There's also an equestrian trail if you want to appreciate the scenery on horseback. You can go fishing either on a boat or from a bank or marina. Lake Kissimmee is rich in catfish, largemouth bass, chain pickerel, and many other species.
Alligator Lake
Alligator Lake is in Osceola County, near the town of St. Cloud. It's actually part of a chain of lakes. The Alligator Chain of Lakes is composed of 5 lakes and connects with an even larger chain, the Kissimmee Chain of Lakes. All of these lakes are renowned for their fishing, especially bass. Quite a few fishing competitions are held in these lakes.
There are quite a few lakes in the Orlando area.
The above are just some of the more popular ones. Whether you enjoy some of the lakes in the city or venture further afield, you have many ways to spend a day relaxing by the water.