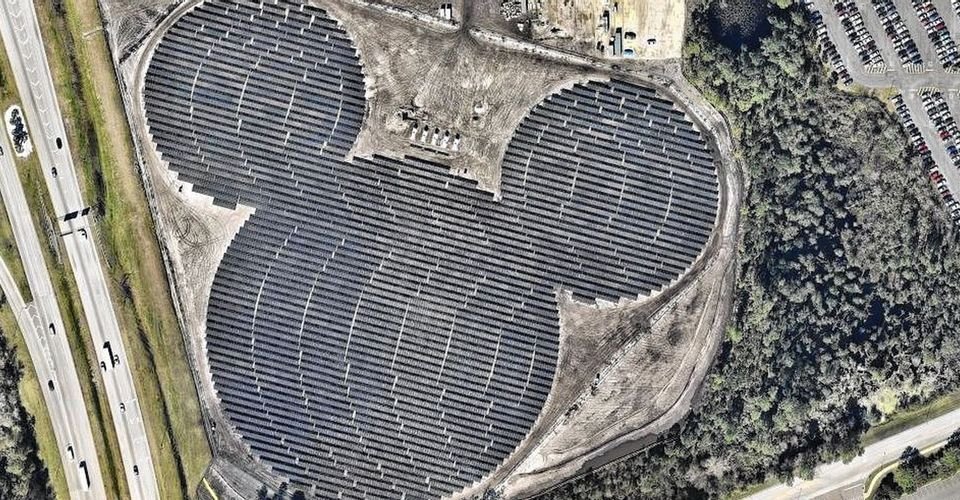 Walt Disney World is brimming with magic and surprises, and the cast members usually want to keep it that way. There are hundreds of hidden Disney secrets in and around the parks, like Hidden Mickeys, secret doors, and a whole underground network below The Magic Kingdom. Add fun to your visit and travel like a Disney insider as you keep an eye out for some of them.
Spoiler Alert! If you'd prefer to let the magic do its thing without knowing what's behind it, this may not be the article for you.
Secret Tunnels Under the Magic Kingdom
Under the Magic Kingdom on what is actually the ground floor runs a 9-acre series of tunnels called the Utilidors that house costuming, an employee cafeteria, and lots more. It is the "backstage" area. They are designed to maintain the magic for all guests and move cast members without being seen in the "wrong" land in costume. The main entrance to Disney Utilidors is behind Fantasyland, and there are hidden doors for cast members only throughout Magic Kingdom.
This elaborate system was created when Walt Disney was walking around Disneyland and saw a cowboy from Frontierland walking to his post through Tomorrowland. He felt this inconsistency was an interruption to the guest experience. This gave rise eventually to the Utilidors.
There is even a cast member-only barbershop and a Subway shop in the tunnels as well. The Subway will show up on Google Maps.
Cast members are not the only thing traveling through the Utilidors under Magic Kingdom. They are used to move supplies and cast members around, but there are tubes dedicated to moving trash. Trash is carried at 60 mph through the pipes.
Tower of Terror Screams
This is one of our favorite Disney secrets! The Twilight Zone Tower of Terror located in Disney's Hollywood Studios is certainly scream-worthy and scary. But if you stand on Sunset Boulevard and look up at the tower, you'll hear lots of screams. Listen carefully, and you may notice that not all of the screams are real. You will hear some live guests scream in terror, but there is a recording of screams playing to make the Hollywood Tower Hotel seem even scarier. Click for more on Disney World Rides.
This heart-pounding ride is designed to be a thrilling and frightening experience. But did you know that when you are "dropping" you are not actually falling? The Tower of Terror uses unique technology to keep all guests safe, and you aren't really dropping in an elevator shaft.
Hidden Mickeys
There are over 1,000 Hidden Mickeys within Walt Disney World Resort. They are usually a combination of three circles that form the shape of a Mickey head. Sometimes they are a silhouette, and sometimes they are a full Mickey but hidden in an unusual place. Here are a few of our favorites. Try to spot some of these on your next visit. In the Haunted Mansion in the Magic Kingdom, check out the plates on the dining table in the banquet scene. They are placed in a three-circle shape.
In the Rock 'n' Roller Coaster in the pre-show room where Aerosmith appears, check out the shape of the cables on the floor.
In The Many Adventures of Winnie the Pooh, one of the radishes in Rabbit's Garden is in the shape of Mickey. You'll see lots of plants shaped like Mickey in Epcot's Living With The Land too.
At Splash Mountain, you'll find one in the rock work on the right side of the opening just before the final drop.
Take a closer look at the mountain at Expedition Everest. This is one of the largest Hidden Mickeys because the entire mountain and track are Mickey-shaped!
Speaking of large hidden Mickeys, just northwest of Disney World, there is a forest that is planted in the perfect shape of Mickey Mouse. It was planted by hundreds of volunteers in the early 1990s and comprises 60,000 trees on 60 acres. This is the largest Hidden Mickey.
Hunting for Hidden Mickeys can add another level of family fun to your Walt Disney World visit. You may find them in the parks, the resorts, and even the restaurants. Just be clear about the rules. A Hidden Mickey doesn't include deliberate Mickey shapes and drawings. There are books available to create your own scavenger hunt of Hidden Mickeys. Try it!
Is That Really Your Name?
Name tags are very much a part of the Disney brand, but even cast members forget their name tags from time to time. Disney keeps a stock of name tags with gender-neutral names like Chris, or Pat, so no cast member goes without a name tag all day. So, heads up, you may not be talking to "Chris" from Orlando.
"Go-Away-Green"
Disney does not want to break the magic by having guests see utility boxes or doors to backstage areas. So they sometimes paint those items a unique color called "Go-Away-Green '' that is so unnoticeable that it makes those things blend into the background. Keep your eyes peeled for things that are "hiding" before your eyes.
Do I Smell Popcorn?
Disney Imagineers know that scents can be a strong trigger for memory that can help bring back childhood memories of Disney visits. They use Smellitzer machines to pump scents into the park. Did you ever notice that Main Street always smells like freshly baked goods? Do you smell the burning wood in the Rome scene at Spaceship Earth? How about the smell of popcorn on Main Street, U.S.A.? Even some of the hotels use scents, like the hibiscus flower scent of Disney's Polynesian Resort.
Can You Believe Your Eyes?
Well, not always. Disney uses forced perspective to make some things appear larger than they are. A good example is Cinderella's Castle. The bricks near the top are smaller than the bricks at the bottom to make the castle look larger than it is.
Wrong Number?
Here are another one of our top Disney secrets. Pick up the retro telephone in The Chapeau, the hat shop on Main Street, U.S.A. It's more than a prop. If you pick it up, you'll hear a secret party-line conversation of a mother and daughter arguing over the price of groceries. You can also hear another nosey listener named Miss Klump listening in. These are the tenants living above the store. Just one more bit of magic to enhance the Disney experience.
The Two-Finger Point
Disney cast members are not allowed to point with one finger. It is considered rude in some cultures, and so Disney has adopted the famous two-finger point. The cast members are also forbidden from ever answering a guest with the words, "I don't know." They must research or ask a colleague and respond.
A Special "Kiss Good Night"
If you hang around the Magic Kingdom for an extra 15 minutes after the park's official close, you'll see what the Disney fans call the "kiss good night." When the park is almost empty, Cinderella's Castle lights up for the last time of the evening while "When You Wish Upon A Star" plays.
This message is played over the speakers every night as the final guest exits.
"Ladies and gentlemen, boys and girls, on behalf of everyone here at the Magic Kingdom, we thank you for joining us today for a magic gathering of family, friends, fun, and fantasy. We hope your magical journey with us has created wonderful memories that will last a lifetime."
Millions of details like the ones above have gone into making Disney "The Most Magical Place on Earth." There are fun Easter Eggs and Disney secrets to be found throughout the resort and hundreds and hundreds of details and design elements that a visitor would never guess. The next time you visit Walt Disney World, be sure to look for Hidden Mickeys and some of these hidden secrets so that you can visit like a Disney insider. Click for more insider tips like The Best Time to Go To Disney World.